ANDY'S APPLE FARM

GAME INFO
ANDY's Apple FARM is a horror game in which nothing is as it seems… And It's Very Disturbing!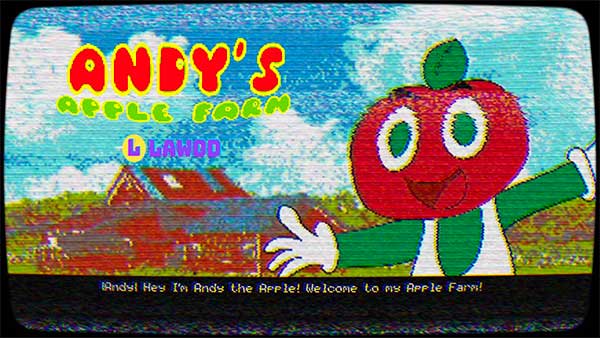 A new independent horror game (and one of the most disturbing we have seen in recent months) is Andy's Apple Farm (Chapter 1), where behind tender characters and mini-games you will find a sinister hidden story.
With several chapters, this game is already causing a sensation in the gamer world. In this post we tell you how you can download Andy's Apple Farm for free (official version), characters, cheats and many more… play and feel the fear!
To begin with, we are facing an unfinished Eastwood Games unfinished game from the year 1983 and represents a beta test version in which you will play as a beta-tester. The graphics are retro style, with imperfections in the image and interference.
Your mission will be to find bugs, bugs so that the developer can improve the game in its final version. You will play as Andy The Apple (Andy the Apple), who meets his friends at a picnic: Peter The Pumpkin, Bailey The Bee, Margret the Mole,… One of his friends, Felix The Fish, has lost his house keys and all the friends embark on an adventure to get them back.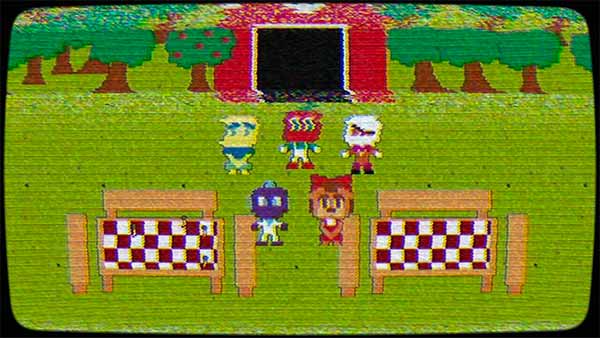 The characters will have to explore scenarios, solve mini-games and discover easter eggs, but behind an innocent plot hides a sinister story, which makes you feel the terror at times is very disturbing!
The same developer warns that this game includes disturbing images and sounds that may affect some players.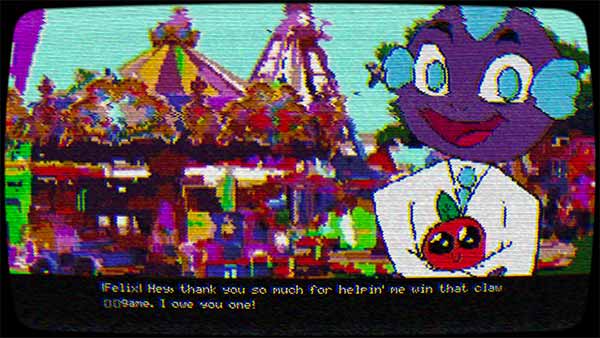 The errors you find will reveal more and more disturbing data about Andy's Apple Farm and it is the one that Andy himself is tormented by sinister jokes from his friends.
You will discover the story of Thomas Eastwood, his family problems and how a sinister entity chased him until transforming him into the character of Andy The Apple.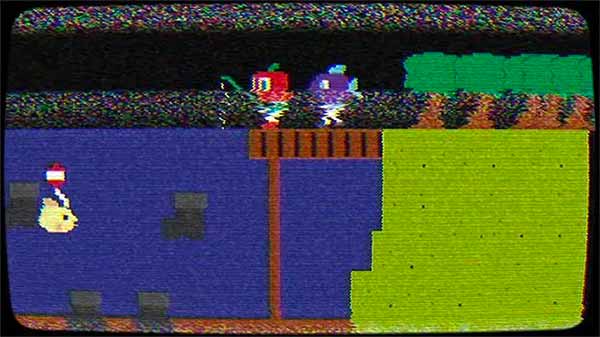 In this game you will move through scenarios in the style of a graphic adventure game mixed with a platform game, simple but in which you will have to think about each clue and data can be key, besides you will need to play several times so as not to lose details.
Each conversation between the characters will become darker and stranger, mixed with the imperfection of the graphics will make you feel very uncomfortable.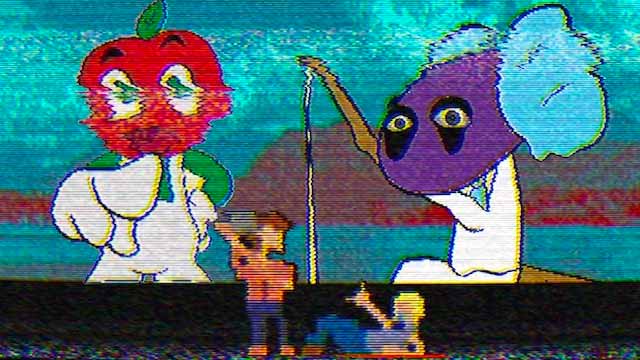 In conclusion, Andy's Apple Farm is a discovery among horror games, where you have the feeling that there are millions of details to discover and a need to advance in the plot that is catching you… are you ready to play?
ANDY'S APPLE FARM Fanart
This game has already caught thousands of players from all over the world and, of course, there is already an abundance of Andy's Apple Farm fanart material. You will find countless fan drawings in the classic places like Pinterest, Devianart or Tumblr:
Andy's Apple Farm Characters (No Spoilers)
Andy The Apple
Andy The Apple is the main protagonist of the game. An apple-headed character who welcomes you to his farm. His personality is naive and he is extremely optimistic, he never sees danger and his only desire is to find the house keys.
Peter The Pumpkin
He is the antagonist character of Andy. A false friend who hides sinister intentions (attention to the Christmas special of Andy's Apple Farm). At the beginning of chapter 1, Peter The Pumpkin is presented as a very friendly and pleasant character, but he will change as the game progresses until he is cruel and evil.
Felix The Fish
Felix is a calm character, who just likes to have a nice time fishing on the lake. He is not able to keep a secret and maybe he has a lot to tell Andy in his search for the keys.
Baylee the Bee
Baylee's character is anthropomorphic and depicts a humanoid bee. As a character he made his appearance in the Christmas special but it is expected that he will have greater prominence in Chapter 2 of Andy's Apple Farm.
Margret The Mole
Margret is part of Andy's group of friends, with a daring personality. If he sees Andy doing something wrong he is able to show him the right way to solve things.
Sam
This character made an appearance in a YouTube video titled "Do not be afraid Sam" and is expected to appear in Andy's Apple Farm Chapter 2.
Melody The Moon
Melody is another of the female characters in the game. He's not ashamed of anything.
Claus The Clock
Claus is shaped like a clock and is another of Andy's friends. He has exceptional intelligence, likes chess and is very polite.
Andy's Apple Farm Chapters
Currently, these are the chapters of Andy's Apple Farm released to date:
Chapter 1: Andy's Apple Farm
Andy's lost the house keys and together with his friends he must explore the farm and surroundings to find her.
Andy's Apple Farm Christmas Special
Special edition of Andy's Apple Farm with a Christmas theme, new tracks and revelations.
Chapter 2: ¿...?
There are no official release dates for this indie horror game yet.
Chapter 1: ANDY'S APPLE FARM Gameplay
This indie horror game is giving a lot to talk about (even merchandising about the characters has already appeared). Thousands of streamers are already uploading hours and hours of Andy's Apple Farm gameplay on their channels, like Markiplier (with more than 33 million followers on his YouTube channel):
How to free download and play ANDY's APPLE FARM for PC Online
The game was released in a supposed beta version on the popular indie gaming portal itch.io , in November 2021 and on Steam. If you want to download chapter 1 of Andy's Apple Farm for free (pc/Windows), follow these step-by-step instructions:
Click on the "PLAY NOW" button located at the top left of this very post.
Wait for the Poppy Playtime link to load to the itch.io.
On their website, click on the "Download Now" button and then click on "No thanks, just take me to the downloads", although you can make a donation to the creator if you wish.
Next, you can select the file you want (the game, the Halloween version or the Christmas version).
Download the file to your PC.
Unzip the zip file and follow the installation instructions.
Enjoy the game!
Technical Requirements to play Andy's Apple Farm
OS: Windows (64bit).
CPU: Intel Core i7 or superior.
Graphics: Nvidia GeForce RTX 2060.
Available disk space: 600MB.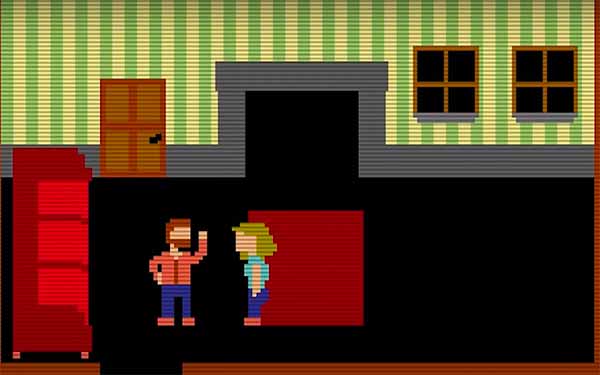 If you liked this game, you will surely be interested in other disturbing Horror Games like: My Friendly Neighborhood, The Backrooms 1998, Walk, Baldi's Basics or The Convenience Store.
Andy's Apple Farm is an independent game developed by the studio M36 Games. You can check out news and latest updates about the new chapters of Andy's Apple Farm on his twitter or YouTube channel. If you wish, you can purchase the full game on Steam.