START SURVEY?

GAME INFO
Start Survey? it's the disturbing horror game… Shall we begin the survey?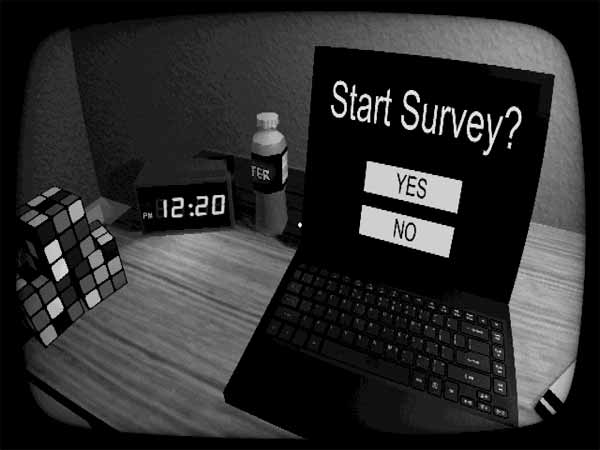 Star Survey? it is one of the horror games that will catch you the most, for its terrifying atmosphere answering a simple survey that will become a nightmare. Keep reading because we will tell you all about this game and how you can download it for free… here we go!
You're home alone and you get a strange package sent to you by a stranger. You don't know what it is or why you have it, but you open it… it's a laptop.
You open the laptop and you come across a very enigmatic question… Start survey?
In this strange game you will have to answer the survey point by point, with a questionnaire about your life. The answers are simple: yes or no.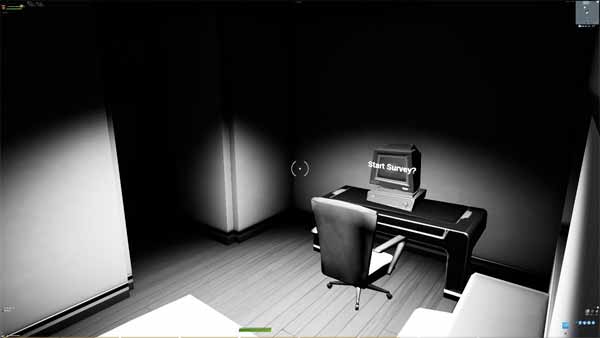 It is a short game, which lasts between 5 and 10 minutes, but that will make you feel chills of fear after answering each question, because you yourself will be asking more questions about the objective of this game.
The Start Survey? game it has caused a sensation in many countries, with a large number of gameplays and hundreds of forums where the meaning or riddles about the game are discussed.
Start Survey? Gameplay
One of the best-known YouTubers to have commented on the game is Markiplier (with over 26 million followers), with its regular selection of horror games:
How to download and play Start Survey? for free?
The game of the most terrifying account has been released for free on the well-known indie game portal itch.io. if you want to download free Start Survey? follow these steps (it's very easy):
Click on the "Play Now" button at the top left of this post.
Wait for me to load the official website of the game in Itch.io.
Click on the "Download Now" button.
In the next step, he will ask you to indicate an amount as an economic donation. If you don't want to donate anything: click on the "No thanks, go to downloads" option.
Choose the file you want, depending on the operating system of your pc (Windows, Linux or Mac).
Follow the on-screen instructions.
Enjoy the game!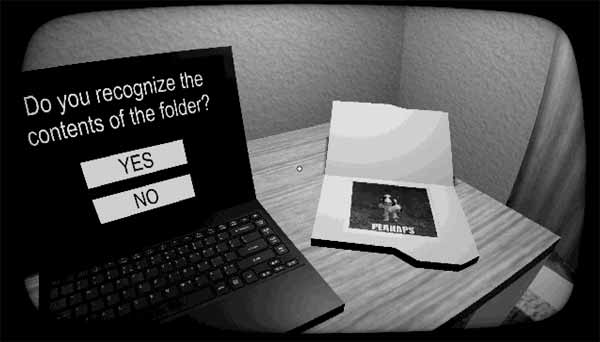 (Alternative download here):
Technical requirements to play Start Survey?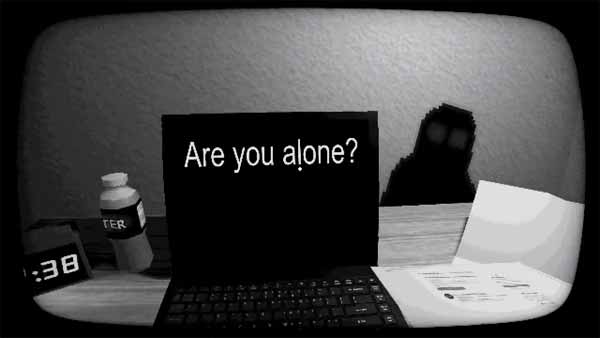 OS: Windows, OS X or Linux
Disk space: 28 MB / 30 MB / 34 MB (respectively)
If you liked the game, you may be interested in other similar horror games like: Chordosis, Greener Grass Awaits, Yandere AI Girlfriend Simulator, Skibidi Toilet Game, JR's (FNAF fangame), Garten of BanBan, The Man from the Window, Project Playtime, Rainbow Friends Roblox, The Backrooms 1998, Granny 3, Amanda The Adventurer, Walk 散 歩 (Japanese Horror Game), Poppy Playtime, Five Nights At Freddy's: Security Breach, Roblox Doors, Potrick Snap 2, Killer in Purple 2 or Baldi's Basics.
Start Survey? it was created by an independent developer named PixelDough. More information can be found on his discord or twitter.