FIVE NIGHTS AT FREDDY'S SIMULATOR

GAME INFO
Five Nights at Freddy's Simulator ™ it's a new version of the most mythical horror game where… you can be an animatronic!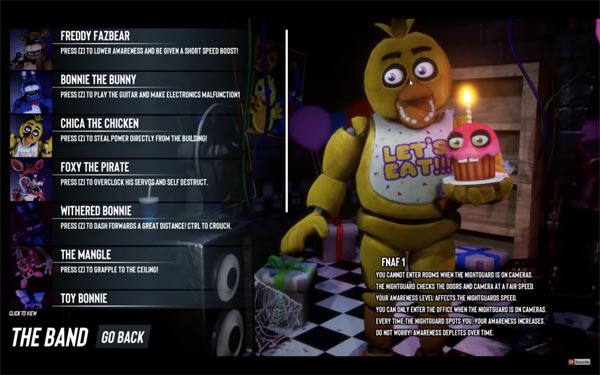 Five Nights at Freddy's Simulator is one of the horror games based on the popular FNAF saga, but this time you can play as one of the sinister animatronic dolls… continue reading because in our article we will tell you how you can free download this awesome game fan game!
The Freddy Fazbear's Pizza is not only the best pizzeria in the city, but it is also a place of entertainment for the whole family, thanks to the animatronic that Fazbear Entertainment has manufactured and that greatly encourages both large and small while eating.
But the popular robotic dolls are out of control and have been responsible for the disappearance of people. Take control of one of the animatronic: Freddy Fazbear, Bonnie the Bunny, Chick The Chicken, … or even FNAF 4 Plushtrap!!!
Your mission will be to prevent the police from investigating or finding evidence. Clean thoroughly and eliminate tests, but above all… kill the night watchman!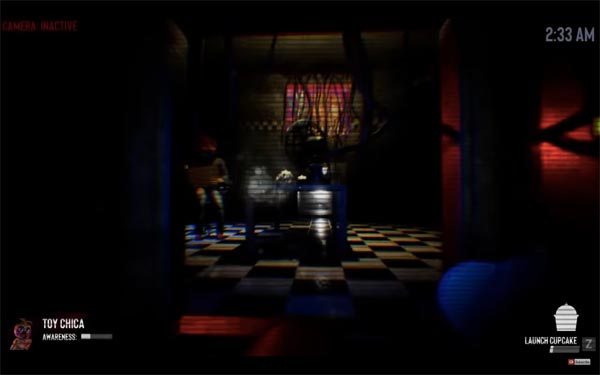 As you will see, in this FNAF fan game there is a change of roles, you will no longer play as the night watchman trying to survive the animatronic, while you discover the mystery of the missing people, but it is the other way around!
Play FNAF Simulator is disturbing, but addictive, acting stealthily to surprise the vigilante and hunt him down… you dare?
FNAF Simulator Gameplay
The game has already attracted the attention of YouTubers specializing in horror games, such as iTownGamePlay ( more than 12 million followers), whose video-analysis you can see below:
Another YouTuber who has uploaded a gameplay is the well-known Bersgamer (spoiler: explains secrets and the contents of a secret tape. Look here).
How To Download Free Five Nights At Freddy's Simulator for PC

The game has been released on the well-known indie game portal called Gamejolt and is freely distributed. To download and play for free Five Nights At Freddy's Simulator follow these simple steps:
Click on the "Play Now" button at the top left of this article.
Wait until I upload the game page to Gamejolt.
Click the "Download" button.
The download of the file "fnafsimulator-v-2-0-4.rar" will begin (size: 1,3 GB).
Once downloaded, unzip the file.
Sigue las instrucciones de instalación.
Let's play!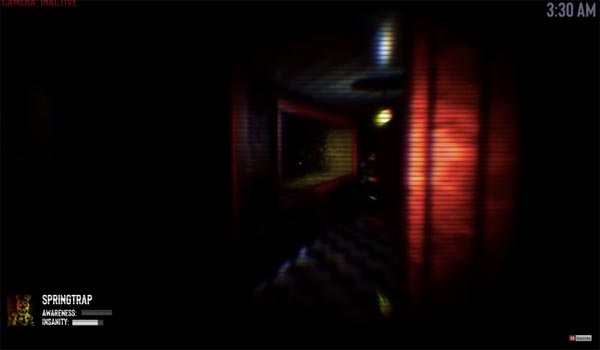 If you liked this game you might be interested in other horror games from our collection, such as: Poppy Playtime, Andy's Apple Farm, Walk 散 歩 (Japanese Horror Game), I'm on Observation Duty, Hello Puppets: Midnight Show, Sinister Squidward, The Mortuary Assistant, Boris And The Dark Survival, Final Nights 4, Five Nights At Freddy's o Granny.
FNAF Simulator ha sido desarrollado de forma independiente por Obsidious. Puedes conocer más sobre el juego y las últimas novedades sobre su lanzamiento o actualizaciones en la página del juego en gamejolt o lo puedes seguir en twitter.
FNAF Simulator has been developed independently by Obsidious. You can learn more about the game and the latest news about its release or updates on the game page in gamejolt or you can follow it on twitter.