PICO PARK

GAME INFO
PICO PARK is a Mental Challenge Game in which the more players online… much more chaotic and fun to play!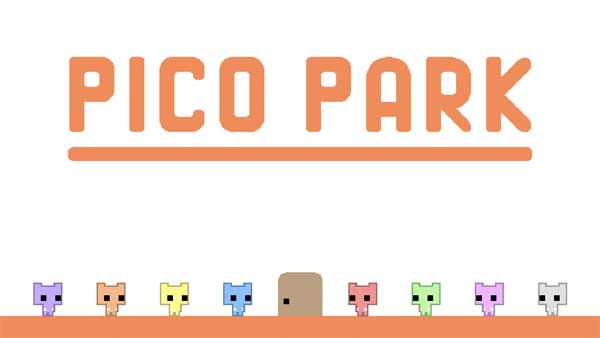 Pico Park was released more than 2 years ago, but is currently having a lot of success among streamers as one of the most fun mind challenge games of the moment.
In our analysis we tell you all its features, as well as the possibility to download and play the official Alpha version for free… keep reading we started!
First of all, we are facing a simple but very addictive game. It is a traditional platform game with a pixelized graphic aspect, where the protagonists are cats, but its strong point is the gameplay.
Get ready to advance through different levels in which you will have to manage, playing as a couple or with up to 8 players online. At first we tell you that the more players, the more fun it will be to solve each level.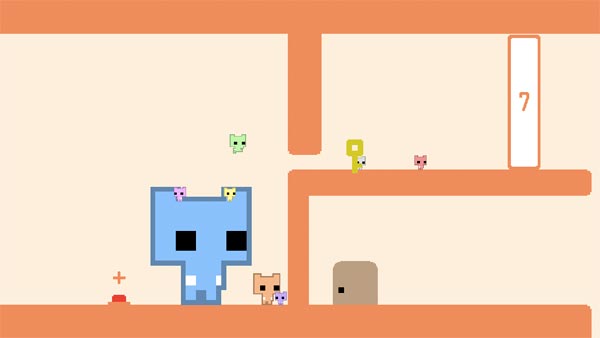 What needs to be done to solve each phase of the game? you will have to get the key and that will not be an easy task, because you will have to: jump, climb, use ropes, activate mechanisms, climb on top of other playmates and a long etcetera.
Players will be able to communicate with each other so that they can think together how to solve each riddle. In this game chaotic but funny situations will be unleashed that will make you laugh with friends.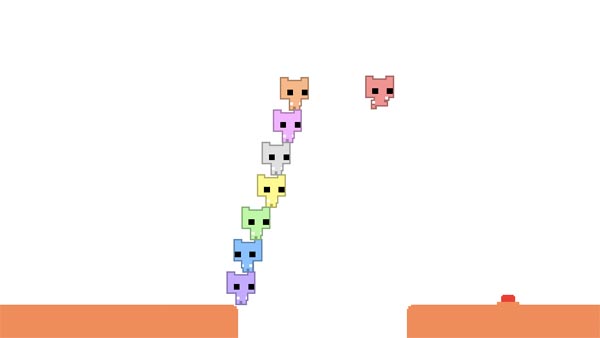 Each new screen will be much more complicated than the previous one and a challenge of teamwork, where each player will be necessary to reach the key.
As for game modes, Pico Park has the following:
World Mode: it is the standard mode of play, in which you simply have to find the key and the exit, as a collaborative game.
Endless Mode: Compete with friends for the highest score in co-op mode.
Battle Mode: unlike the collaborative mode, this time the player who gets the highest score individually wins, in a round robin.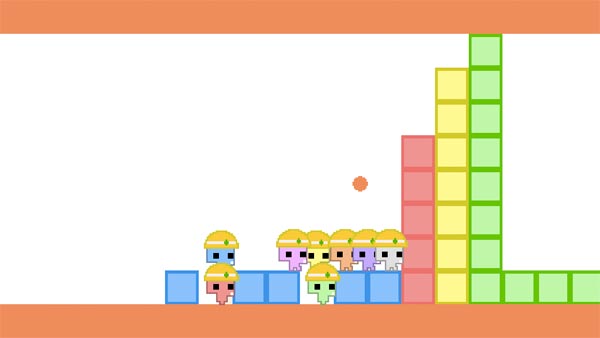 Definitely, Pico Park is not the classic viral game, because it is very addictive for its way of playing and where the challenge is not only to solve each puzzle but also to agree with up to 8 online players to reach the goal… ready to play?
PICO PARK Gameplay
Nothing better than a video to see how to play Pico Park and that is what many YouTubers offer you, as is the case of MixiGaming (with more than 5 million followers on its channel):
How to Download and Play PICO PARK (Alpha version) for free
The game was released on June 8, 2019, for PC on Steam (Windows) and for Nintendo Switch. At the moment there is no version for mobile devices (iOS and Android). If you want to download Pico Park free (Alpha version) for PC you just have to follow these instructions:
Click on the "PLAY NOW" button at the top left of this post.
Wait for the link to the Pico Park website to load.
On their website, scroll down to the section to download the Alpha version.
Follow the on-screen download and installation instructions.
Enjoy the game!
Update: the Alpha test version of Pico Park is no longer available. You can only find Pico Park on Steam.
Technical Requirements to play Pico Park
OS: Windows 7 (64 bit).
CPU: 64bit.
RAM: 4GB.
Graphics: Intel Core HD Graphics second generation, with 512MB VRAM.
DirectX: version 9.0c.
Disk space: 100MB.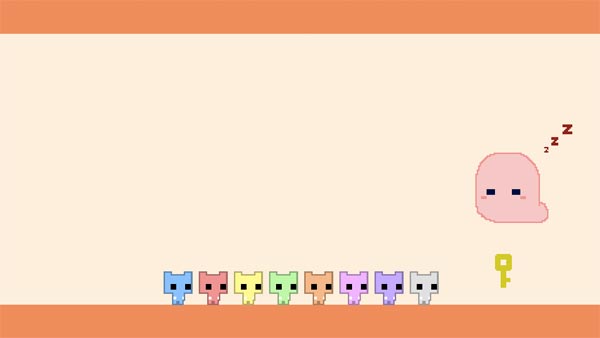 If you liked the game, you might be interested in other Mental Challenge Games from our collection like: The Professional Game, Powerwash Simulator, Scribble It!, Donut County, Ashi Wash, Trollface Quest Videogames 2 or Steak and Jake Midnight March.
The Wonder of Pico Park is a creation of the Japanese studio Teco Park, based in Tokyo. If you need more technical information or the latest updates, you can visit the game's website or twitter.