DOKI DOKI LIterature Club!

GAME INFO
Doki Doki Literature Club! ™ is an horror game that emulates the visual novel of the already legendary Yandere Simulator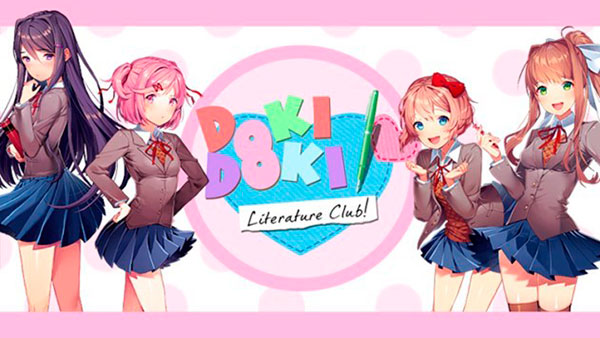 Doki Doki Literature Club! ™ is a novel graphics-style horror game in which you will have to make decisions that will alter the story. The literature club is full of the most beautiful girls of the Institute: Sayori, Natsuki, Yuri and Monika (the leader). But what seems like a quiet environment based on Japanese anime will prove to be a psychological terror game of epic proportions. Choose the right words to form the poems, meditate your decisions, many lives are at stake... do not fall into the charms of the girls!
The Swedish YouTuber named PewDiePie (more than 40 M followers), has made an entertaining gameplay of Doki Doki Literature Club! This game reminds a lot of the cult game Yandere Simulator, one of the most controversial games of recent times. We warn you: The game is not suitable for children or for people who are annoyed by anything.
If you liked this game you might be interested in other similar "Terror games" of our selection, like: Freddy Fazzbear's Pizzeria Simulator (FNAF 6), Bendy and the Ink Machine or Plants vs Zombies.