FIVE NIGHTS AT FREDDY'S VR: Help Wanted (PC) – FNAF 7

GAME INFO
Five Nights At Freddy s VR ™: Help Wanted is the new FNAF 7, where you will experience the fear… in Virtual Reality!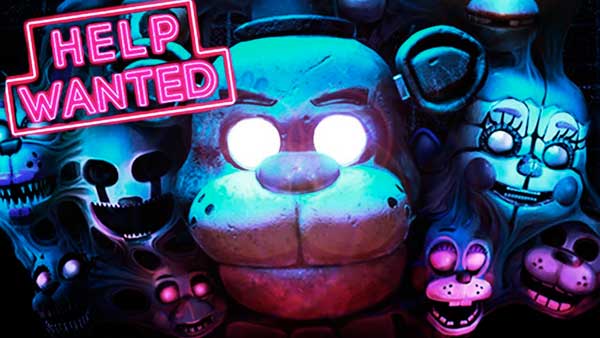 Five Nights At Freddy s VR: Help Wanted (FNAF 7) is the new installment of the saga of terror games based on the terrifying pizzeria animatronics. On this occasion, prepare to see an adaptation of all previous games and feel fear with a new experience in virtual reality… you dare?
For the first time, feel like you're actually at the sinister local night watchman with your VR glasses. Control the cameras and move down every corridor and area stealthily. You know the animatronics are lurking around any corner, door, furniture … feel the anguish of uncertainty!
A terrifying experience that will completely immerse you in the game: drive lights, doors, solve puzzles, turn on the flashlight, collect objects and much more. It includes new features, such as a prize area where you can get figures, stuffed animals and more. After playing this FNAF game will never be the same as before: imagine Freddy, Chicha or Bonnie at real size coming for you!!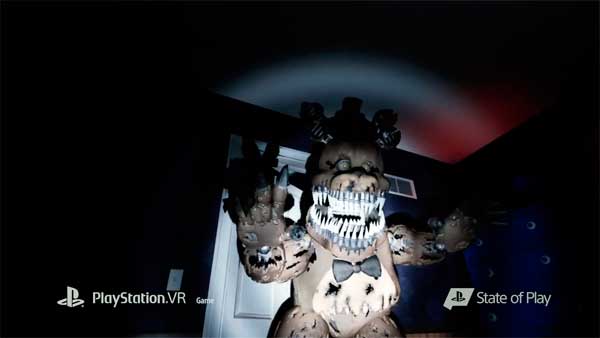 FNAF 7 has been developed by Steel Wool Studios, a California studio (United States) that has worked on other major VR and Pixar games. The gamer community is already looking forward to this new FNAF game, which is scheduled for spring this year.
FNAF VR Gameplay
The influential YouTube channel The Game Theorists (more than 11 million followers, one of the best known in the field) has already uploaded a gameplay/analysis of the official trailer to his popular channel, so you can get an idea of the novelties and caracteristics that will include (see here).
The famous Jacksetpticeye (more than 22 million followers), has also played FNAF VR and left us his particular vision:
This expected Game of the FNAF saga is being analyzed by the world's most influential youtubers:
Pewdiepie Five Nights at Freddy's VR very epic gameplay here:
Five Nights at Freddy's VR: Help Wanted - Curse of Dreadbear (DLC)
For Halloween, a DLC has been released for the game, with a new thematic stage of the night of the dead. It includes novelties such as new mini-games and chilling challenges to play on the most terrifying night of the year.
The DLC can be downloaded from Steam (it is paid for) and you need to have the FNAF VR: Help Wanted game to enjoy.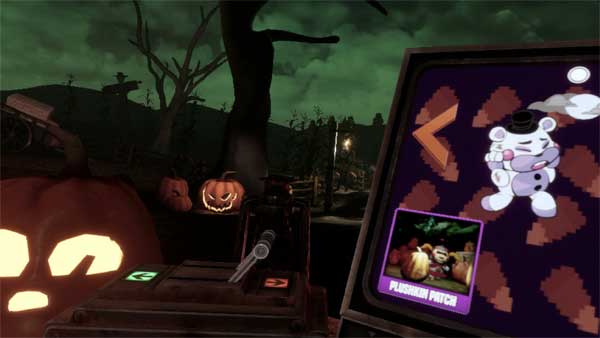 The new games included in this Halloween special are: Trick or Treat (Trick or treat), Plushkin-Patch, Corn Maze, Cap'n Foxy's Pirate Adventure dark ride, Mangle Repair and many more.
They also include themed animatronics for the occasion, making them much more creepy than ever: Nightmare Bonnie, Nightmare girl, Nightmare Freddy, Jack-O-girl, Jack-o-Bonnie and many more scares.
You can download the DLC here.
How to download and play free FNAF VR Help Wanted for PC
The game is only to be released for PlayStation VR, Oculus, Steam and HTC Vive and is scheduled for spring 2019. At the moment there is no demo, alpha or beta version. Meanwhile you can play a version of Five Nights at Freddy's VR created by an independent programmer and distributed for free on the itch portal.Lo.
If you want to play free Five Nights At Freddy's: Help Wanted for PC follow these simple steps to download:
Click on the button "PLAY NOW" button at the top left of this post.
Waiting for it to load the official link to the portal itch.io.
Click on the button " Download on itch.io".
A window will open that will take you to the official page itch.io.
Follow the download and installation instructions on your pc screen and… let's play!
Controls
(Follow the tutorial you will find inside)
Five Nights At Freddy's Help Wanted Release Date
The only thing that has become official is that the launch date will be in the spring of 2019. We will inform you here when we have more information about the PC release date, visit us every day!
At the moment there is no official confirmation that Nintendo Switch or Xbox One versions will be released. It is also unknown whether there will be a launch for mobile devices, Android, iOS or Mac.
If you liked this game you might be interested in other Five nights at Freddy's Games or Horror Games from our collection: Showdown Bandit Game, FNAF 1, Ultimate Custom Night or Freddy Fazbear's Pizzeria Simulator (FNAF 6).
You can see the PS4 launch trailer (here) and see more about the game on the Steel Wool Studios website (here).