TEKE TEKE MOONLIT DREAD

GAME INFO
TEKE TEKE: Moonlit Dread is the Horror Game based on the Most Disturbing Japanese Urban Legend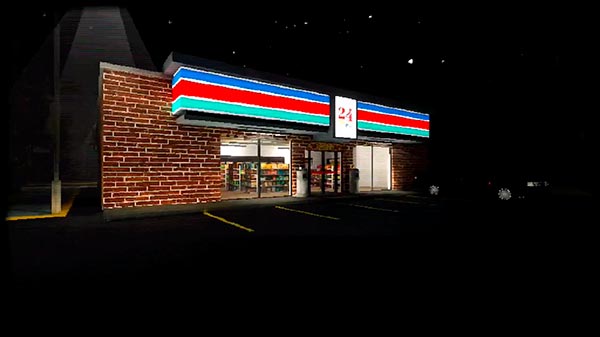 Teke Teke: Moonlit Dread is an indie horror game based on the Japanese story or legend of Teke Teke. Get ready to escape the spirit of a vengeful woman, while you find yourself trapped in a store late at night. Short but scary, in this articles we are going to analyze Teke Teke and how you can download and play it for free.
We tell you more about the Japanese story of Teke Teke: legend has it that a woman was hit by a train and since then she has usually appeared crawling on the ground in search of new victims.
It's evening and you need to go to the convenience store to buy something to eat and other things for the house. The streets are deserted and you enter the premises without knowing what awaits you.
You will walk through the aisles and sections of the small store while looking one by one for the products on the shopping list.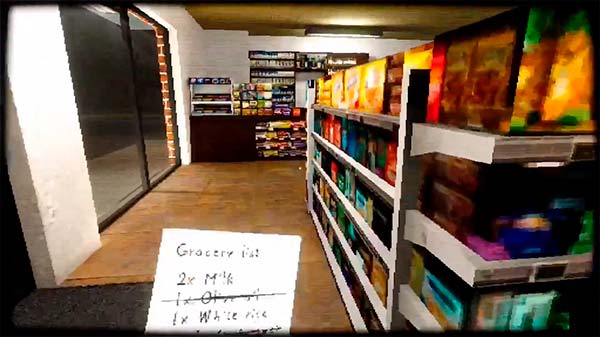 Soon you will realize that you are not alone, because in the store you will find people like a very strange old woman or the moody cashier.
But not all the action will take place inside the store because things will also happen on the street, such as a car accident that you will have to investigate, lost train tickets and other mysteries.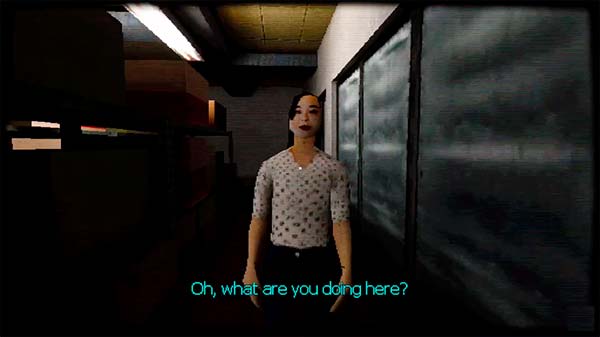 Paying for the purchase will become mission impossible what will you do? pay attention to the stories that the old woman will tell you, because maybe it will help you to know more about the legend of Teke Teke.
Explore the whole store, but watch out for the cashier. We also recommend you to pay attention to the conversation of the strange old woman with other people.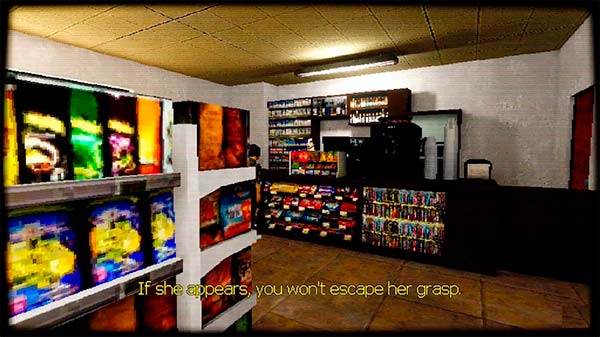 In our opinion, Teke Teke Moonlit Dread is a short game, but it offers scares that have no comparison with other similar survival horror games. Very to be taken into account for all lovers of games that make you jump out of your chair and even more so for its two possible endings or its retro PS1-style graphics. It's very disturbing, you've been warned!
Teke Teke Gameplay
If you want to experience what it's like to play Teke Teke, nothing better than watching the gameplay of Markiplier, a streamer with more than 35 million subscribers on youtube and that will surely excite you:
How to Download and Play TEKE TEKE Moonlit Dread for PC for Free
The game has been published in itch.io , the popular website for independent developers, where games are published. If you want to download Teke Teke Moonlit Dread for free on your PC, we recommend following the steps below:
Click on the "PLAY NOW" button located at the top left of this same post.
Wait for it to load the link to itch.io .
Click on the "Download Now" button.
Then click on the link "No thanks, just take me to the downloads" (you can also pay as a contribution to the game creator's work, but it is voluntary).
In the next step, click on the "Download" button again.
The download of the game will begin in a compressed file of 120 MB (only for Windows).
Once the file is downloaded, unzip and run the installation.
Enjoy!
Recommended Technical Requirements
OS: Windows 10
CPU: Intel Pentium o superior
RAM: 4 GB
Graphics: Intel HD Graphics
If you like horror games like Teke Teke, you may be interested in checking out other similar video game reviews like: The Smiling Man Remake, Skibidi Toilet, Fears to Fathom, Granny o Phasmophobia.
The Teke Teke game has been created by an independent programmer known as Med. This creator, specialized in Unity Engine, has other works that you can check on his twitter.