TOILET CHRONICLES

GAME INFO
TOILET CHRONICLES is the Horror and Survival Horror Game in which you will be Trapped… In a Public Toilet with a Giant Tentacle!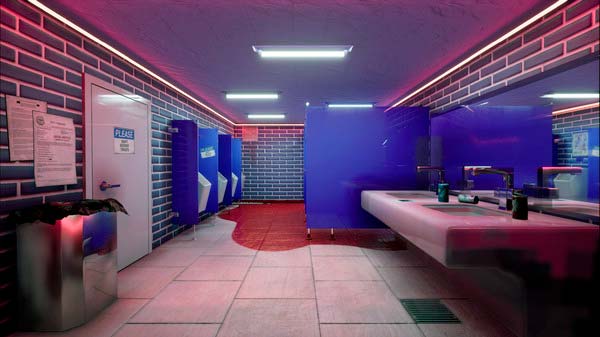 In Toilet Chronicles you will live a funny nightmare, in one of the most original horror games and where wit and anguish are mixed in equal parts.
In our review we will analyze this game, we will tell you its mechanics, the possible endings, with gameplay and much more. Keep reading and we'll tell you how you can download and play it for free.
Imagine that you enter a public toilet and when you finish and decide to leave… You can't find the door! there is no door anymore! but that will be the least of your problems.
You will be faced with a very, very strange scenario. But you are not alone, because a strange being lurks in the bathroom and may appear at any time What will he want from you?
In Toilet Chronicles we find a first-person game in which your mission will be to find a way out of the bathroom, but also to escape alive from the tentacle of the strange pink being.
To do this, you will have to explore the scenario and find clues, to successfully solve dozens of puzzles and riddles. Ingenuity and skill are going to be needed for you to succeed.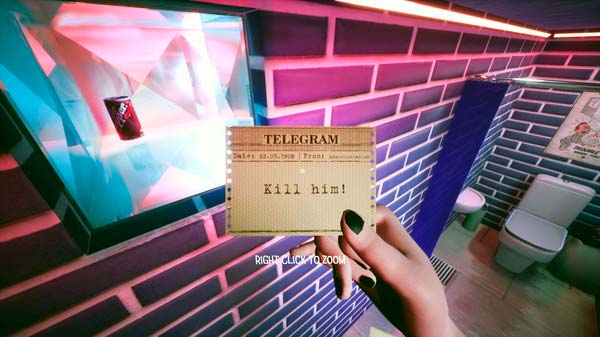 It all starts with a stranger from the bathroom next door passing you a strange note: "Stay in your cabin." The nightmare begins with this enigmatic anonymous character, seeing yourself trapped in such an absurd place and not knowing why.
So you must fight for your life, with a series of messages that you must find (and interpret correctly) to advance to the next puzzle.
You decide the path to take, with decisions on which your destiny will depend. You can cry, use weapons, pay attention or not to the absurd meaningless notes that you locate.
Multiple endings await you, some funnier and others with tragic deaths. What is clear is that you will have a very entertaining time, with endless laughs and scares.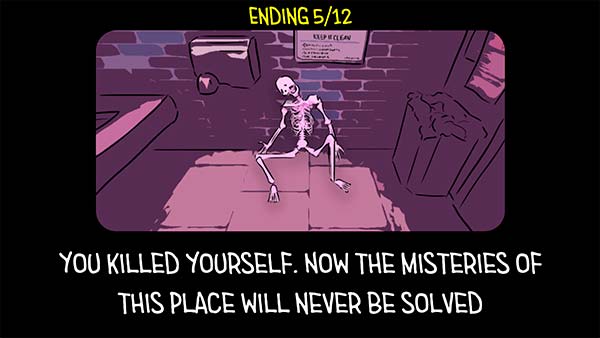 Discovering the mysteries of this public toilet is very addictive, coupled with a very successful aesthetic, at the same time a truly repulsive and enigmatic enemy-tentacle.
In conclusion, Toilet Chronicles allows you to have a good time, without more. It's an entertaining game, not too long, but discovering the different endings becomes something very fun… try it yourself and get into the damn bathroom!
TOILET CHRONICLES Gameplay
This sinister bathroom game is already appearing on the channels of the most followed streamers. Below, you can see the entertaining gameplay of Jacksepticeye (more than 28 million subscribers on YouTube) in his video about Toilet Chronicles:
How to Download and Play TOILET CHRONICLES for PC for Free
The game has been released on the indie game platform itch.io , but you can also find it on Steam, with an official Demo Beta version. If you want to download Toilet Chronicles for free, follow these steps:
Click on the "PLAY NOW" button located at the top left of this same post.
Wait for the Toilet Chronicles link to load on the indie games website itch.io .
Click on the "Download on itch.io" button.
Once in itch.io, click on the "Download Now" button.
Then it will ask you to select the price you want to pay, starting from € 1 (if you want to collaborate with the author of the game), although it is not mandatory. Click on the link "No thanks, just take me to the downloads".
Again, click on the "Download" button and the download of the compressed file will start.
Once the file is downloaded, unzip it and follow the installation instructions.
Enjoy the game!
Update: The Toilet Chronicles Beta Demo version, since the official release of the game on July 14, 2022, is no longer available. You can just buy the game (although it is very cheap).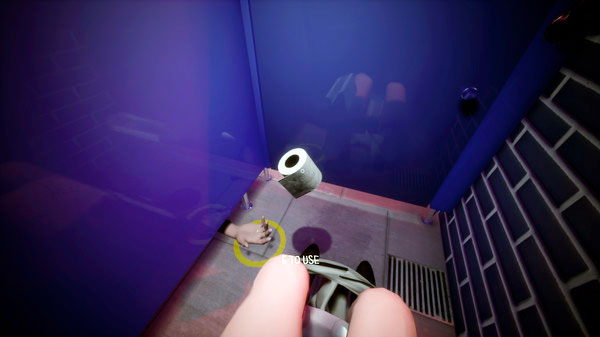 All TOILET CHRONICLES Endings
There are 12 possible endings in the Toilet Chronicles game. In some you end up dying and eliminated from the game (and without solving the mystery). They can be ridiculous, funny or gruesome deaths, but it all ends just like that.
On the other hand, in very few cases you manage to escape from the nightmare and the pink tentacle. We're not going to tell you anything else, because it wouldn't be funny… find out for yourself!
Recommended Technical Requirements
OS: Windows 10
CPU: Intel Core i7 2.8GHz
RAM: 4GB
Available space: 300MB
Sound card
If you have been interested in Toilet Chronicles, you may be interested in other Horror Games from our selection such as: Poppy Playtime, Impostor, Little Nightmares 2, The Baby in Yellow, Start Survey?, The Convenience Store or Evil Nun.
Toilet Chronicles has been developed by Abdykarimov Madi (an independent developer) and Bomi Games, with Blender, Unreal Engine 4 and Photoshop. You can buy the full version of Toilet Chronicles on Steam.