THE BABY IN YELLOW

GAME INFO
The Baby in Yellow is a Horror Game in which… You'll take care of a possessed baby!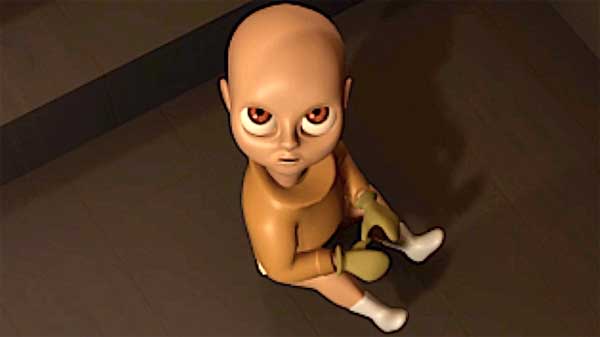 The Baby in Yellow is one of those horror games that will not leave you indifferent. It is not a long game, but it is disturbing and at the same time fun. In this article we tell you all the information about this game and how you can download it for free… here we go!
In this game you will be in charge of a baby, but it is not just any child… he's possessed! and he really likes to levitate in the air.
It will not be easy to care for such a devilish baby, because he will try to escape from you in every possible way.
The game takes place in 3 chapters that seem very normal: feed the baby, change him and take him to sleep in his crib.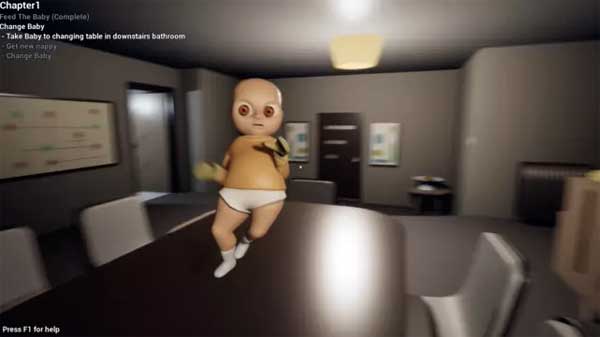 Being the nanny of such a rebellious and grotesque baby will be hard, disturbing… an unfit game if you don't like children or have no vocation as a parent!
The Baby in Yellow was created during the GMTK Game Jam and has since attracted the eyes of many gamers, with a very funny horror game.
The Baby in Yellow Gameplay
One of the most famous video game influencers is DanTDM (with almost 24 million subscribers on its YouTube channel) who has published his video "Looking after an Evil Baby":
How to download and play the Baby in Yellow for free
As we have commented above, the game has been developed independently during a Game Jam and distributed for free on the well-known indie game portal itch.io. if you want to download for free the Baby in Yellow follow these steps:
Click on the "Play Now" button at the top left of this post.
Wait for me to load the official website of the game in Itch.io.
Click the "Download on itch.io" button.
Once in itch.io, choose the version (Windows or Linux) and click the "Download" button.
A zip file will be downloaded for Windows (127 MB) or Linux (104 MB) PCs.
Unzip the file, double click on GMTK2020.exe, follow the on-screen instructions and… let's play!
(Alternative download here):
Technical Requirements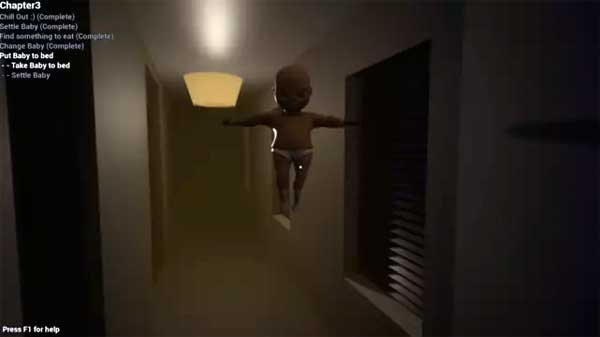 OS: Windows / Linux
Disk space: 127 MB of free space
You may be interested in other horror games from our selection, such as: The Man from the Window, Potrick Snap 2, Garten of BanBan, Mr. Hopp's Playhouse 2, The Glitched Attraction (FNAF Escape Room), My Friendly Neighborhood, Hello Puppets: Midnight Show, JR's (FNAF fangame), Broken Through, Hello Neighbor 2, Rainbow Friends Roblox, Start Survey?, Amanda The Adventurer, Baldi's Basics or Five Nights At Freddy's: Security Breach.
The Baby in Yellow has been developed independently by a group called Terrible Team (twitter). You can find out more about the game at discord or more about his work at https://teamterrible.itch.io/.