EDDIE AND THE MISFITS

GAME INFO
Eddie And The Misfits is a sinister Horror game FNAF ™ inspired… Beware of Eddie and Mousetrap!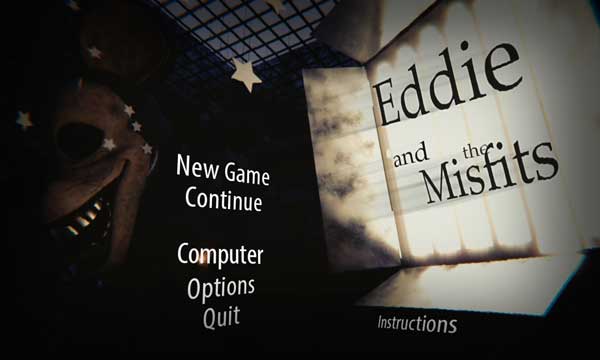 Eddie And The Misfits is a new horror game, a fan game inspired in the mythical world of Five Nights At Freddy's (FNAF) games. It follows the concept of having to survive for 5 nights in a row, but introducing novelties into game mechanics. Keep reading hast the end and we'll tell you how to download free the game!
Many years ago, there was a theater with animatronic dolls that made the delights of the little ones. The children's favorites were Eddie bear or Mousetrap mouse. Lots of fun and laughter hide in their walls… until today!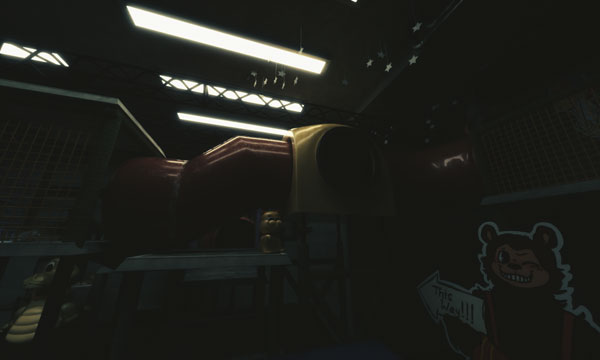 You don't know how, but you find yourself trapped in the creepy theater and you can't get out. The night comes and not everything is as quiet as one might expect in an abandoned building… animatronic works!
Play Eddie and The Misfits will be a scary experience, with scares anytime. The animatronics want to catch you and they don't mean well. They will attack you, continuously and relentlessly.
You must think, act quietly, find a way to open locks, move from room to room, solve mini-games and riddles at the end of each night… will you be able to get out of this nightmare alive?
Eddie And The Misfits Gameplay
Next, you can see the gameplay-analysis of the game made by the YouTuber 8-BitRyan, which specializes in fear games and is one of the most followed by the popular video portal (with more than 2 million followers):
How To Free Download Eddie And The Misfits

The game has been published on the popular independent gaming portal gamejolt. Therefore, you can play free Eddie and The Misfits in their full version (for PC / Windows). To download free, follow these simple steps:
Click on the button "PLAY NOW" button at the top left of this article.
Waiting for it to load the link into the portal gamejolt.
Click on the button "DOWNLOAD".
The download of the "eddie-and-the-misfits.exe" file will begin (size: 426 MB).
After downloading, click on the executable file and follow the installation instructions.
Let's play!
Alternative link to download: here.
Eddie And The Misfits Trailer
You can see the official trailer here.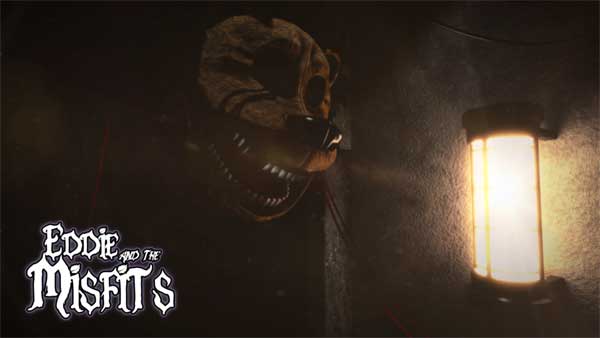 Technical Requirements
OS: Windows 10 (64 bit recommend).
File size: 426 MB.
If you liked this game you might be interested in other horror games from our selection, such as: Finding Bigfoot Game, Final Nights 4, FNAF AR: Special Delivery, Hello Neighor o Bendy And The Dark Revival.
Eddie and the Misfits has been independently developed by Ramen Games and Tuparman. You can learn more about the game in discord or in his gamejolt community.