HELLO NEIGHBOR

GAME INFO
Hello Neighbor ™ is an addictive suspense game in which you will face Artificial intelligence ... what hides your sinister neighbor at home?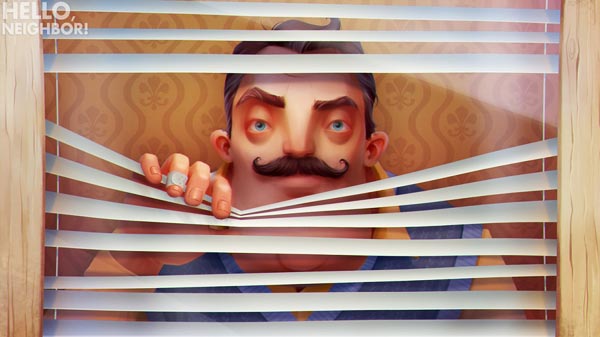 Hello Neighbor promises to be a new sensation in suspense and terror games, after the FNAF saga, and which have already been echoed YouTubers as PewDiePie (see here). You moved out of the house and found out that your neighbor is a little sinister.
After much observing the house of the neighbor you see strange things, strange behaviors ... find out the secret that hides! For that you will have to sneak into his house and that he does not know, because he will avoid by all means that someone for in his home.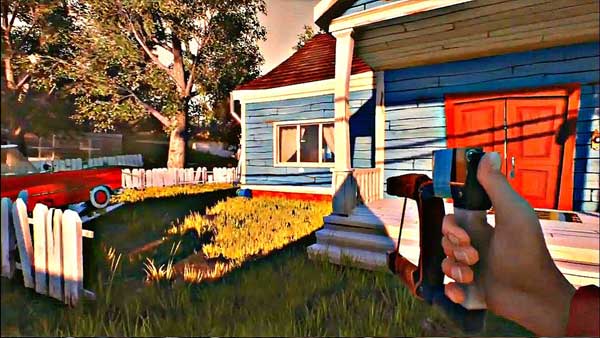 The mechanics of the game is developed in a very well designed 3D scenarios, in which you must need in any way to enter the house (even throwing tomatoes to divert the attention of your neighbor) or using all kinds of tools to access The rooms. The suspense of this title is its main virtue, you will jump out of your chair more than once, because the neighbor can catch you at any time by surprise and finish the game (to restart again) but what takes this game to levels of difficulty never seen Is that the neighboring sinister is controlled by an artificial intelligence system, so you will learn your tactics as the game progresses and this will become more and more difficult ... luck!
Hello Neighbor has been developed by Dynamic pixels and Tiny Build (website), creators of other successes such as Clustertruck and Guts and Glory.
If you liked this game you may be interested in other "Terror Games" of our selection, such as: Realm Royale, You Left Me, Try To Fall Asleep, Five Nights At Freddy's, Plants vs Zombies or Skeleton Slayer 2.
How to download and play Hello Neighbor?
Hello Neighbor was launched on Steam in summer of 2017, but you can play completely free to the Hello neighbor Pre-Alpha version.
>> to download and play for free Click here and follow the instructions.