FNAF AR: Special Delivery

GAME INFO
Five Nights At Freddy s AR: Special Delivery ® is the new FNAF game for Android with which you will spend a fear… in your own home!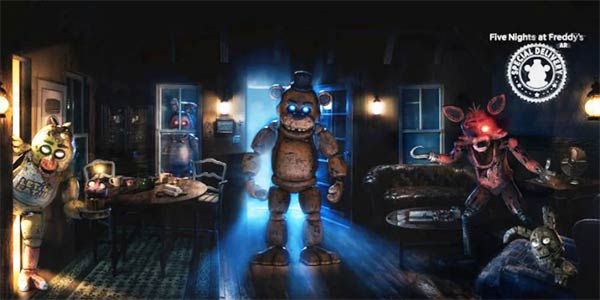 FNAF AR: Special Delivery is the next installment of the FNAF games series that will move to your own home the terror that always made you jump out of the chair. The game is in development, but you can Pre-register, continue reading and we'll tell you how.
Not many details about game mechanics are yet known, with the success garnered by the previous FNAF titles, we can hope that it will be a whole new experience for the senses to be able to play in your own home as a game scenario and with a flashlight in hand.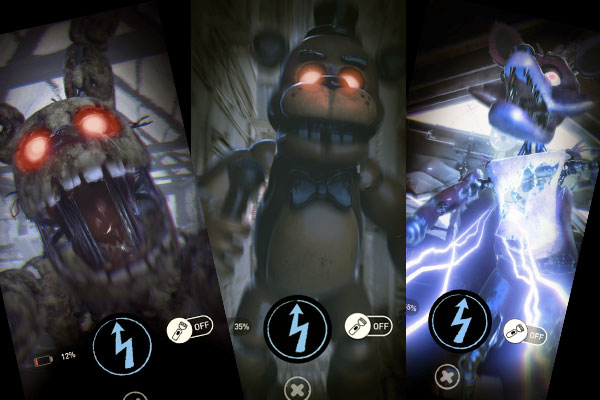 Play Five Nights At Freddy's AR: Special Delivery is sure to be nerve-wracking and exciting in equal parts. Imagine if an animatronic comes out of your closet, or you have to hide behind your couch… or that in the dark of the night Freddy comes out from under your bed.
FNAF AR: Release Date
Work is still under way on the development of the game and its release date is not confirmed, although it is expected to be before the end of 2019.
Update November 2019: FNAF AR Special Delivery, the new installment of the horror FNAF franchise, has already been released on Android APK (see here).
Five Nights At Freddy's AR: Special Delivery Gameplay
A specialist in gaming is the famous YouTuber Markiplier (one of the most influential, with almost 24 million followers), who brings us his first impressions in the following video-analysis:
Free Download FNAF AR: Delivery Service
Although the game is not out yet, you may be one of the first to play free FNAF AR. To pre-register and receive its release, news and even a free Snapchat filter, follow these simple steps:
Click on the button "PLAY NOW" button at the top left of this article.
Waiting for it to load the link to the official site of FNAF AR.
Click on the image or text below.
You will be directed to the official website of the game.
Click on the Pre-Register button at the top.
Fill in the data with your email.
Click the Submit button .
Once registered, when the game is available you will receive an email for download.
Official Announcement Trailer
You can see the official trailer that Illumix released last Friday, September 13th (good date) here.
If you liked this game you might be interested in other horror games and FNAF games from our selection, like: We Went Back, Five Nights At Freddy's: Security Breach, Hello Neighbor 2 (Hello Guest Alpha), Granny 2 (Chapter Two), Five Nights At Freddy's VR: Help Wanted, Hello Neighbor or Boris And The Dark Survival (BATDS).
Five Nights At Freddy's AR has been developed by Scott Cawthon (the same creator of the series) and Illumix. You can find out more information and updates about the game on its official site official site or on his twitter.