GRANNY 3

GAME INFO
GRANNY 3 is the latest of the most addictive Horror games of recent years… Grandparents have moved into a new mansion!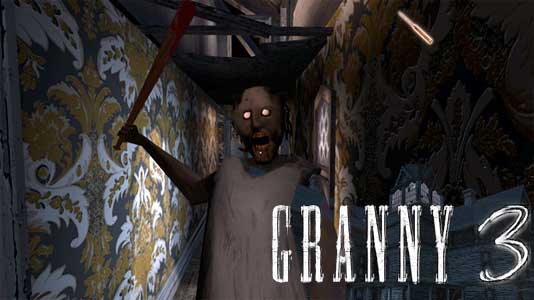 With Granny 3 comes back one of the most fun and addictive horror games, a viral success that repeats its formula of success but with new features that make it much more difficult.
In this post we will analyze this new version, in addition to telling you how you can download and play it for free for PC… we'll start right away!
This time, the sinister grandparents (Granny and Grandpa) have moved into a new house… from which it will be more difficult to escape alive! and it has all kinds of obstacles that make your lair much more deadly.
In this game you will be a curious seeker of lost and found suddenly in front of a house. The door is open and you decide to enter… and you can't go out anymore!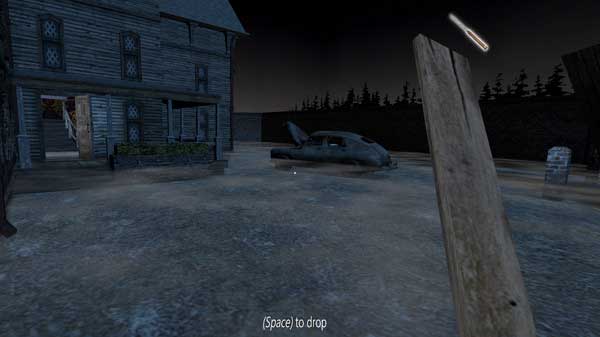 Get ready because the 2 elders will be aware of any noise to catch you and never escape their home of terror. As in the previous games, any noise will alert Granny and Gandpa, who will run to where they have heard.
You can hide in a room, closet or any corner of the house, which could be a good hiding place, but remember: you have 5 days to escape from the mansion.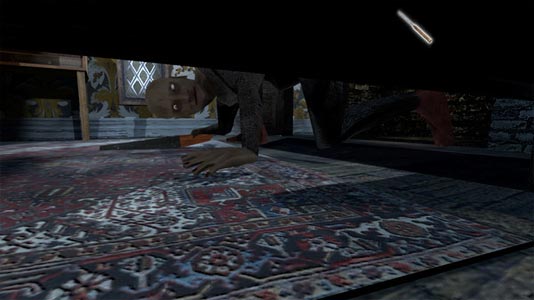 Not only will you have to act with stealth and hide, but you will also have to find objects that help you escape from the moat and the high walls of the house, both inside and outside.
You will also be able to use weapons, although these will only stop the killer grandparents for a short period of time, but long enough to escape.
The game modes you'll find in Granny 3 are:
Practice
Easy
Normal
Hard
Extreme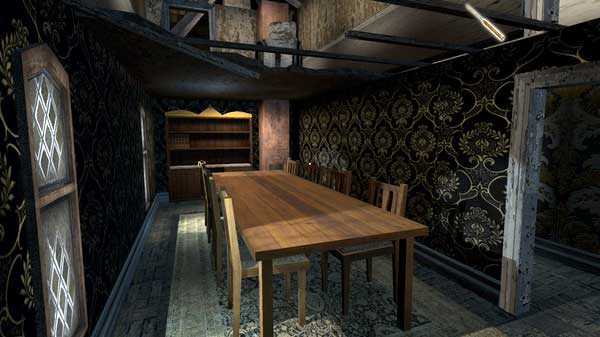 Recommendation: In the Practical game mode you can explore the house without the presence of your 2 enemies, but you can train and know every corner of the house.
In conclusion, Granny 3 is as fun and sinister as the original game and its sequel, but has gained in difficulty. It's as good as the first installment of the classic survival horror. What if you can't escape in 5 days? Download and discover it if you dare!
GRANNY 3 Gameplay
We couldn't miss the reactions of the most influential YouTubers of the moment, such as DanTDM (with almost 26 million subscribers on its channel and one of the most specialized in horror video games). Below, you can check out her Granny 3 gameplay / review, where she shows one of her numerous endings:
How to Download and Play GRANNY 3 free for PC (Bluestacks / Android)
The game has been released on August 22, 2021 for PC (Windows, on Steam) and for Android. The Windows version is paid, but you can still free download Granny 3 for PC with the Bluestacks platform and installing the Android version (free). It's as simple as following these instructions:
Click on the "PLAY NOW" button at the top left of this post.
Wait for the link to the Bluestacks portal to load.
On their website, download the Bluestacks app.
Once installed on your PC, in the search engine look for the game Granny 3.
Follow the on-screen download and installation instructions.
Enjoy the game!
Technical Requirements to play Granny 3
OS: Windows 10.
CPU: Intel Core i5.
RAM: 4GB.
Graphics: Zafiro Radeon with 1GB VRAM.
Disk space: 560MB.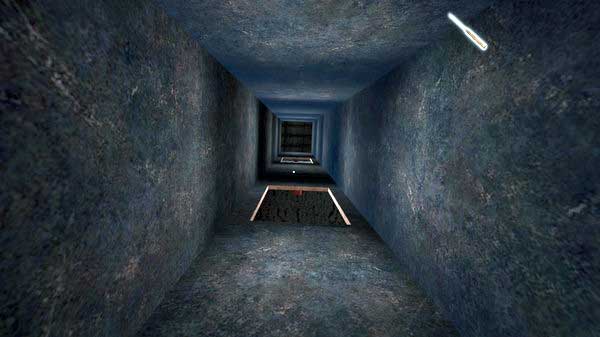 If you liked the game, you may be interested in other Horror Games from our collection such as: Granny Remake, The Backrooms 1998, Hello Puppets: Midnight Show, Poppy Playtime, Walk (Horro Game), Phasmophobia, Granny or Granny Simulator.
Granny 3 has been independently developed by DVLoper (Dennis Vukanovic, from Sweden). For more details of his work, you can visit his twitter or YouTube channel. If you wish you can buy the game on Steam (here).