GREENER GRASS AWAITS

GAME INFO
In GREENER GRASS AWAITS you are going to discover a Horror and Golf Game… Very disturbing and Creepy!
Greener Grass Awaits is a horror game in which the ability to play golf in increasingly strange holes is mixed with the anxiety and fear of its terrifying atmosphere. It's amazing that this game is free, funny and disturbing in equal parts, that's why don't miss this review because you will know how you can download and play it for free Below our analysis!
In this indie horror game you will be an intrepid amateur who sneaks into abandoned golf course during the night. The 18 holes are waiting for you, but there is something more.
A story that seems absurd but that you will have to discover as you overcome each hole. The game mechanics can be complicated, both to aim the ball and to hit them, but that's the intention of Greener Grass Awaits: to generate anxiety.
You will have to stay calm and act with skill to complete the hole with the fewest strokes. It is also important to keep in mind that you have the possibility to get achievements within the game.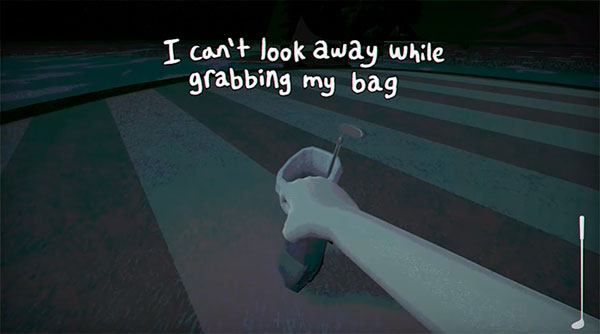 It can be very difficult to concentrate on the game when you can see strange characters in the surroundings, with grotesque faces and that will give you more than one scare.
To the difficulty is added that you will play at night and with the only moonlight. They will stalk you at every moment, even some characters will look for dialogue… Don't listen to them!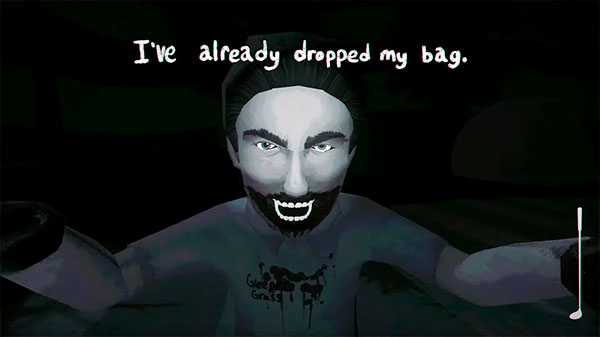 Don't you know how to play golf? don't worry, you just have to choose between two types of stick and ability to direct the ball. What is normally a relaxing game, will now be quite the opposite.
The lighting, the style of the graphics and the soundtrack make this game a very scary experience, with terrifying scares, but at the same time it is fun.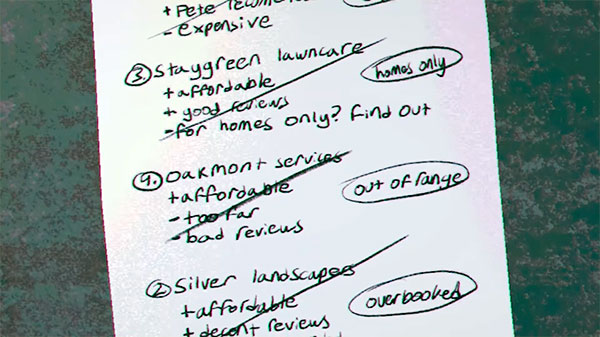 To conclude, we think that Greener Grass Awaits is a very entertaining independent horror game, which is completed quickly (with a little skill, in 1 hour) and with some very puzzling twists in the story. In short, highly recommended for fans of scares Eager to play?
GREENER GRASS AWAITS Gameplay
A horror game like this could not escape the analysis of jacksepticeye, one of the streamers with the most followers on YouTube (more than 30 million subscribers on his channel) and specialized in horror games:
How to Download and Play GREENER GRASS AWAITS for PC for Free
Greener Grass Awaits is an independently developed game distributed for free on itch.io , the popular indie gaming portal. To download Greener Grass Awaits for free on your PC (Windows, Linux) or Mac follow these step-by-step instructions:
Click on the "PLAY NOW" button located at the top left of this same post.
Wait for the link to the official website of the game to load in itch.io .
Click on the "Download on" button itch.io".
Once in itch.io , click on the "Download Now" button.
You can make a donation to the creator or click on the link "No thanks, just take me to the downloads".
Select the PC/Windows, PC/Linux or Mac/OSX version
The download of a compressed file (448-470MB depending on the version) will begin.
Once downloaded, unzip the file and follow the on-screen instructions for installation.
Enjoy the game!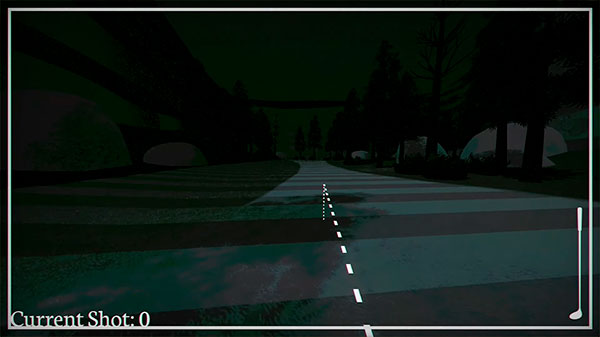 GREENER GRASS AWAITS Soundtrack
You can listen to all the tracks from the Greener Grass Awaits soundtrack below:
Technical Requirements
OS: Windows 10 / Linux / OSX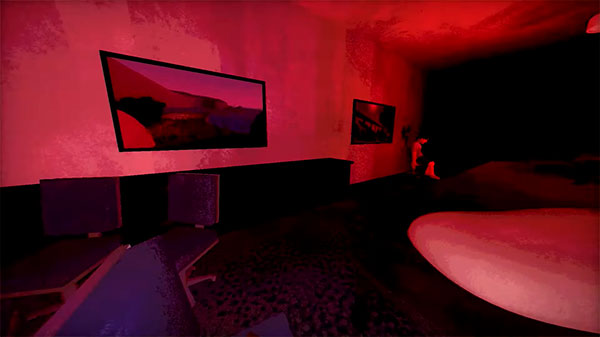 If you like creepy games like Greener Grasss Awaits, we invite you to check out other Horror Game reviews like: Deppart, Potrick Snap 2, Project: Playtime, Walk, Little Hope or Hello Neighbor 2.
Geener Grass Awaits is an independent horror game developed by yatoimtop. To find out more about his projects and news, you can check his twitter.