DEPPART

GAME INFO
DEPPART Prototype is one of the most intense Horror and First-Person Shooter games of the moment… You'll jump out of your chair!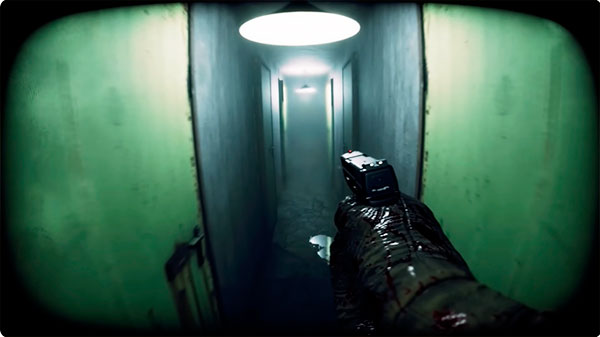 Deppart Prototype in a hyper-realistic first-person horror game that has received very positive comments by everyone who has played it. In this game you will have to shoot strange monsters hidden in a sinister building Get ready to suffer epic scares! In our review you will know all the secrets of this successful body cam horror game and we show you how you can download and play it for free Let's get started!
You are trapped in a building where darkness reigns and you are not alone, because humanoid monsters are looking for you. You will never know where they are and you will only realize when you already have them on.
You have weapons and your body camera, as well as a flashlight to explore the darkest spaces of this sinister place that seems abandoned.
You are tired, exhausted, but you must move, never stay still or they will come for you. In this horror FPS you will have to aim well at the monsters (if possible in the head) and have a lot of cold blood to resist the jump scares that most players experience when playing Deppart.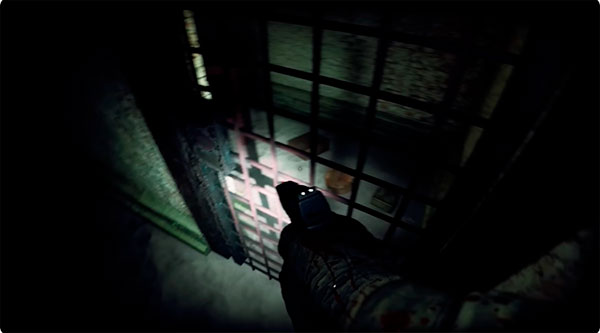 It may seem easy, but it is not at all, because any attack by a monster can mean your immediate elimination the first hit you receive.
But be careful, you are not only going to search and eliminate enemies, because you will also have to find objects, keys and other clues that may help you in the mission.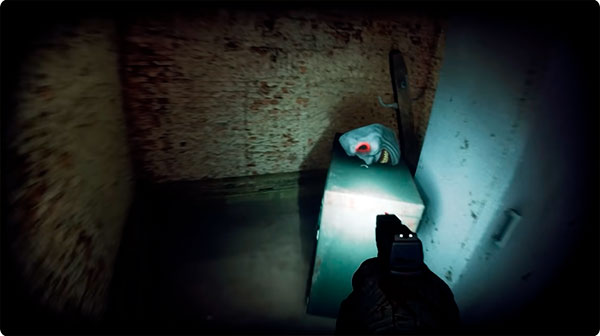 In addition, there are places where it will seem to you to see a monster, but it is not (will it be a trap?). What you should be clear about is that as soon as the strange fog or low light allows you to see something running towards you: shoot!
The light effects, realistic textures and the movement of the characters make this game a very disturbing experience. Playing Deppart is really scary and thousands of streamers who have played it think the same.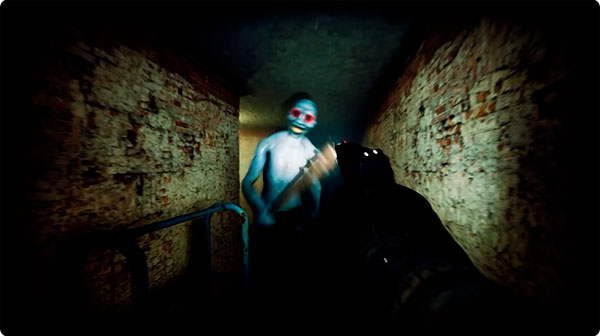 In short, Deppart (Prototype version) marks a new trend in horror and shooting games that are hitting in recent months, with a first-person point of view of the character, but from a body camera that offers a whole experience for fear lovers will you have the courage to play?
DEPPART (Prototype) Gameplay
If there is a content creator specialized in horror video games, that's Markiplier (more than 35 million subscribers on his YouTube channel) and Deppart has already passed through his hands, with this video-gameplay:
How to Download and Play DEPPART for PC for Free
Deppart is an independent game in the process of development but, although it is in development, it is very well achieved and has been published on the well-known portal itch.io for free. To download Deppart for free on your PC (Windows) follow the steps in this tutorial:
Click on the "PLAY NOW" button located at the top left of this same post.
Wait for the link to the official website of the game to load in itch.io .
Click on the "Download on itch.io" button.
Once in itch.io , click on the "Download" button.
The download of a compressed file (878 MB), valid for Windows, will begin.
Once downloaded, unzip the file and follow the on-screen instructions for installation.
Enjoy the game!
Technical Requirements
OS: Windows 10
CPU: 32/64-bit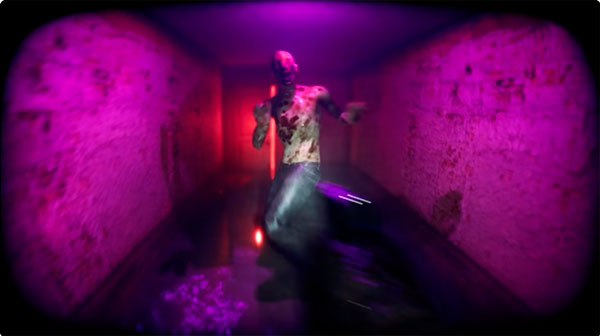 Controls
W-A-S-D: Move
Capital Letters: Execute
E: Use
LMB: Shoot
RMB: Objective
A: Reload
If you liked Deppart, surely you may be interested in other reviews of Horror and Shooting Games like: Totally Accurate Battlegrounds, Dredge, Garten of Banban, Granny 3, Phasmophobia or The Man from the Window.
Deppart Prototype has been created by the independent developer N4bA. In his profile of itch.io you will be able to find out about other of his projects.