JOYVILLE

GAME INFO
JOYVILLE is the Horror game inspired by Poppy Playtime… but with Characters that are much more Scary!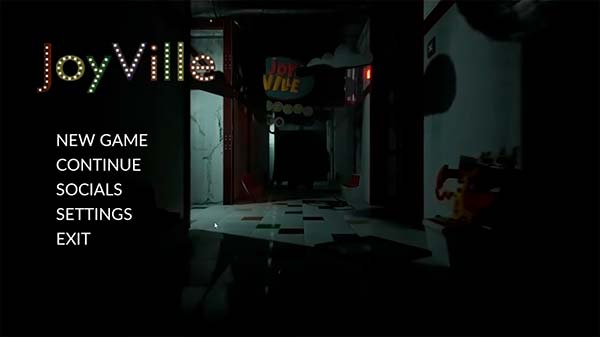 Joyville joins the trend in horror games in which you have to escape from sinister dolls in the style of Poppy Playtime or the most recent Garten of Banban. It is a game with a graphic quality that clearly differentiates it from the rest, as well as being much scarier. In this review we tell you its history, secrets and you will discover the way to play for free online (without downloading) Let's get started!
In this independent horror game you will enter Joyville, a children's camp abandoned many years ago. When you were little you went to this place of fun many times, but now it is a ruined place.
On one wall you discover a drawing of Wooly Bully, a strange doll that used to be Joyville's pet. Why was the place abandoned?
At the most successful moment of the children's camp, a tragedy happened: all the children and workers of Joyville disappeared forever. The police were unable to solve the mystery and the owner of the place was arrested as a suspect.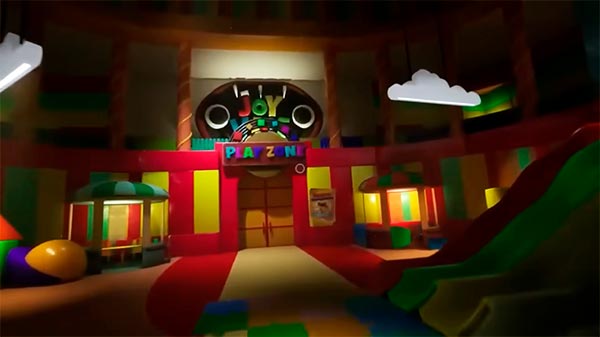 You always wondered what could have happened and you decide to explore the ruins on your own, to try to solve the disappearance of so many people. You arrive at the security room and something surprises you on one of the monitors of the surveillance camera system… Wooly Bully is in a room, on his back and with blood on the floor!
Explore each room of the amusement park to discover objects that allow you to activate elevators, flashlights to enter dark places, listen to revealing recordings and much more.
Wolly Bully isn't just an old cheerleader outfit, he's coming for you! but that's not all, you will find out that a former worker died at his hands.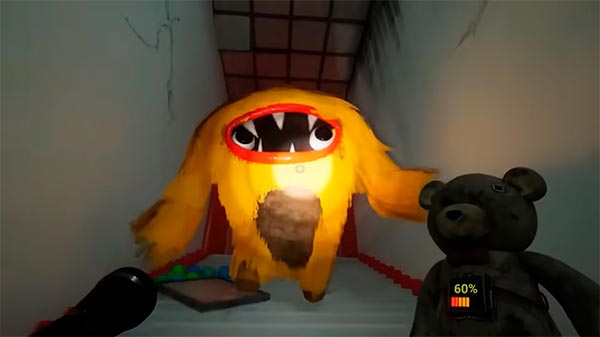 Believe it or not, the disturbing pet seems to have a life of its own and the game will turn into a real nightmare from which it will be difficult to escape.
We forgot: your most valuable weapon will be a small electronic teddy bear. We won't tell you more but try to find it and always carry it in your hand.
On another floor you will find that the campground games seem to be working and in good condition.Is anyone doing any maintenance on the place?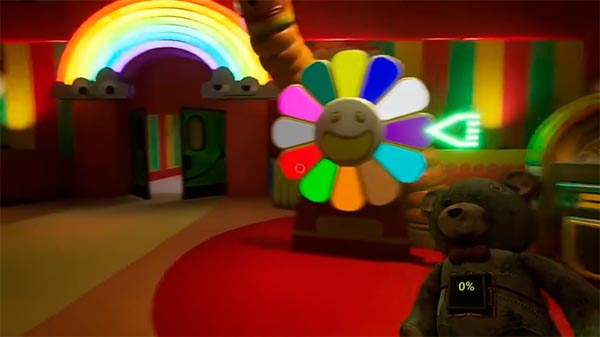 You will also discover other characters, such as a worm that is quite scary. Solve the puzzles to be able to progress in the game, so besides being stealthy to avoid the Wooly Bully monster you will have to think.
In the technical aspect this game is a wonder that has caught the attention of many streamers and is that its graphics surpass those of other similar survival horror games (and surpasses for example Poppy Playtime, in which it is clearly inspired).
To finish our review, we recommend playing Joyville if you are a fan of games where you have to stay alive at all costs. It's not long to play (Will there be chapter 2?) but from the first moment you will be caught by the story and the scares of the monster… may you be lucky!
JOYVILLE Characters
Wooly Bully
Wolly Bully was the main animator of Joyville, the children's favorite character, but he is somewhat sinister: yellow hairy, with a big sharp-toothed mouth and two googly eyes inside it.
He is the main enemy of the game and you will have to avoid him if you want to survive.
JOYVILLE Gameplay
The content creator jacksepticeye, one of the most popular streamers, with more than 30 million subscribers on his YouTube channel, has published an analysis of Joyville (Full Game):
How to Play JOYVILLE Online for Free without Download (PC)
Joyville was released on Steam at the end of August, in a paid version, but you have the opportunity to play a version without download. To play Joyville online for free on your PC, follow the steps below:
Click on the "PLAY NOW" button located at the top left of this same post.
Wait for the link to the official website of the game to load on the Roblox website.
Click on the image or on the link below "Click here to play Joyville".
A new tab will open in your browser.
Click on the green "Play" button.
Follow the on-screen instructions to play online on Roblox.
Enjoy the game!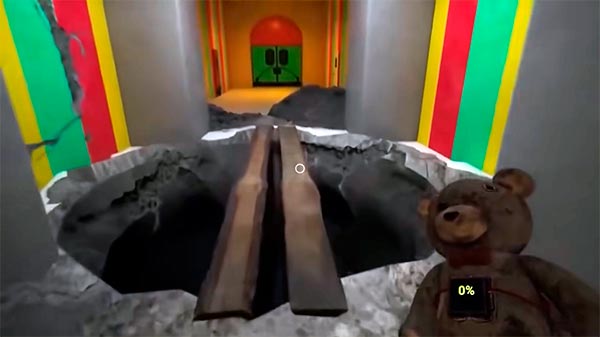 Recommended Technical Requirements
OS: Windows 10
CPU: Intel Core i5
RAM: 4GB
Graphics: Nvidia GeForce GTX 1060 (or similar)
6 GB free storage space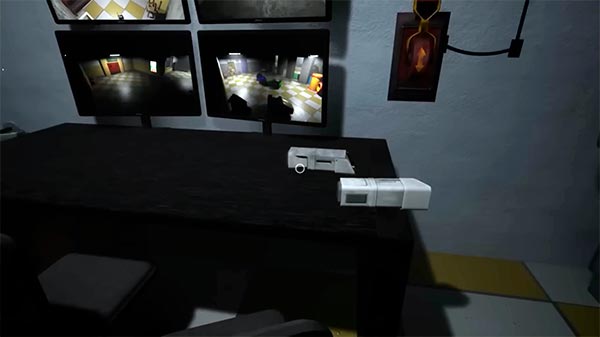 Other reviews of Horror and survival horror Games similar to Joyville that you may be interested in are: Greener Grass Awaits, Project Playtime, Dredge, Hello Neighbor or The Man from the Window.
Joyville is an indie game developed by KudPlay Games. For more information and news about the game, you can check its official Twitter or Joyville on Discord. You can buy Joyville on Steam here.