KILLER IN PURPLE 2 (FNAF Game)

GAME INFO
With KILLER IN PURPLE 2 the FNAF-based Horror Game has returned in which you will no longer be a Vigilante but… The Murderer!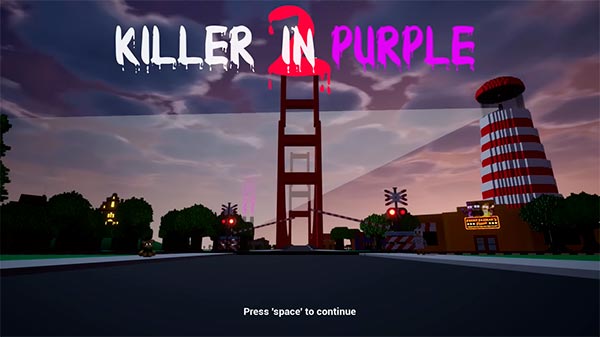 Killer in Purple 2 is not just another horror game based on the Five Nights at Freddy's (FNAF) franchise, but it is something different, because this time the roles are reversed: you will go from being a victim to a villain. In this review we tell you everything about this FNAF fangame that is causing a sensation to all fans of the saga and the best thing is that you can download and play it for free Now we tell you everything!
It all starts with a former employee named William Afton, who has been working for years on his personal project - the Malhare project. William is not just any scientist, because he is about the evil Killer in Purple (or Purple Guy).
He gives his project for finished and after hiding all the data he decides to return to public life, opening a pizzeria, with very sinister and disturbing intentions: to liquidate as many children as possible again.
This is how this horror game starts, but the game mechanics are antagonistic to those of the original FNAF and it's no longer about being the vigilante of the restaurant trying to survive the attack of the disturbing animatronics. Now you're the killer.
In addition, it is a horror game, but also a strategy game. You have to build, decorate and add the necessary furniture and elements for your pizzeria to be successful among the families of the city. You will start with a series of credits that will allow you to invest in its construction.
As the game progresses you must sell the more the better, expand the business if necessary and not stop the pizza oven. Remember that the more money you raise, the better your business will be and the more children will want to go and watch all the animation.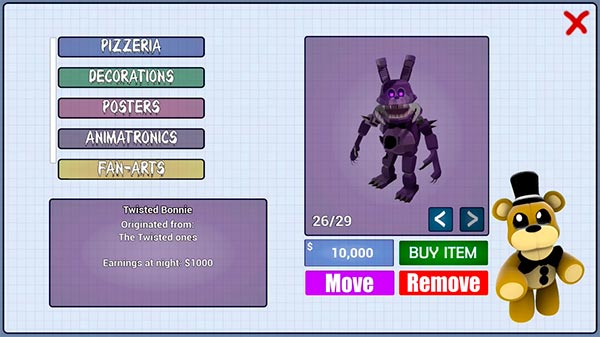 Eliminating children will have its limitations and that is that you can't give yourself away or your mission as a psychopath will end. Be careful so that your crimes are not caught on camera and do not leave witnesses.
As you will see, the popular animatronics based on those from Five Nights at Freddy's will make their appearance, which William Afton (Killer in Purple) has programmed to be killers and as an aid to attract the little ones.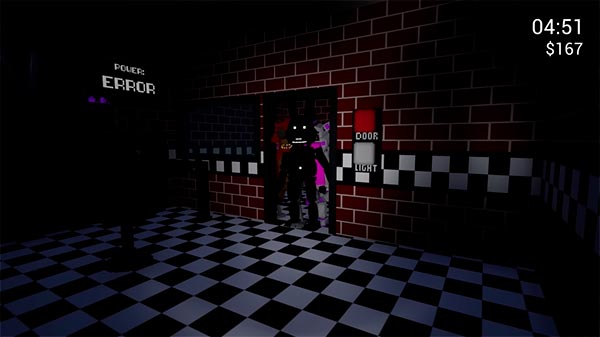 In conclusion, we recommend Killer in Purple 2 to every FNAF fan and anyone who likes to try a different game to all the fangames seen so far. A horror game, with a somewhat disturbing plot and music but in which a strategy game is also mixed.Would you like to be Killer in Purple?
Killer in Purple 2 Gameplay
The first part of Killer in Purple was already relatively successful among streamers like FusionZGamer (about 4 million subscribers on their YouTube channel) and what better way than to watch their gameplay on the second part:
How to Download and Play Killer in Purple 2 for PC for Free
This independent horror game has been distributed for free by its creator, through gamejolt, a popular indie video game website. You are in luck, because if you want to download free Killer in Purple on your PC (Windows or Linux) follow this step-by-step tutorial:
Click on the "PLAY NOW" button located at the top left of this same post.
Wait for the link to the official website of the game to load on gamejolt.
Click on the image or the text below.
Once on the gamejolt website, click on the "Download" button.
Choose the version you prefer (Windows 10 - 64-bit, Windows 10 - 32-bit or Linux).
The download of a compressed file will begin.
Once downloaded, unzip the file and follow the on-screen instructions for installation.
Enjoy the game!
Technical Requirements
OS: Windows 10 / Linux
CPU: 32/64-bit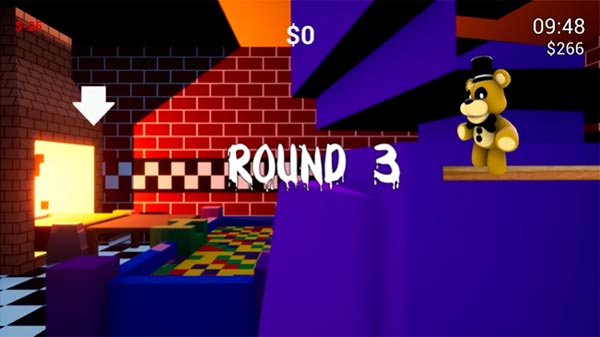 If you like Killer in Purple 2, you might be interested in other similar Horror and survival horror Game reviews: Chordosis, FNAF Plus, The Amazing Digital Circus Online Game, Demonologist, Yandere AI Girlfriend Simulator, Spongebob's Evil Clone, The Smiling Man Remake, Granny Remake, Greener Grass Awaits, Deppart, Roblox Doors, The Man From The Window, Labyrinthine, Garten of Banban or Five Nights at Freddy's: Security Breach.
Killer in Purple 2 is the work of Goldie Entertainment. For more information and updates you can visit their website or for more details of updates you can join discord.