ROBLOX DOORS

GAME INFO
ROBLOX DOORS is the latest in Horror and Survival Horror Games (Review and All the Monsters)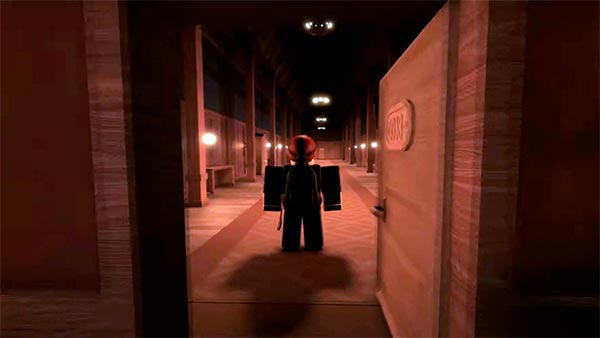 In Roblox Doors you will find one of the horror games based on Roblox in which you must escape in the purest survival horror style, alone or with friends (up to 4 players) in a race for survival while passing through doors in a mysterious hotel.
In our review we are going to tell you more about this phenomenon that is causing a sensation in Roblox, we review all the Monsters and also… You will know how to play Roblox Doors online for free and all the Updates so far!
Roblox Doors starts with 1 or 4 online players (on private servers it is possible to play with up to 12 players) in the reception of a sinister hotel, known as The Hotel, which seems abandoned from many years ago.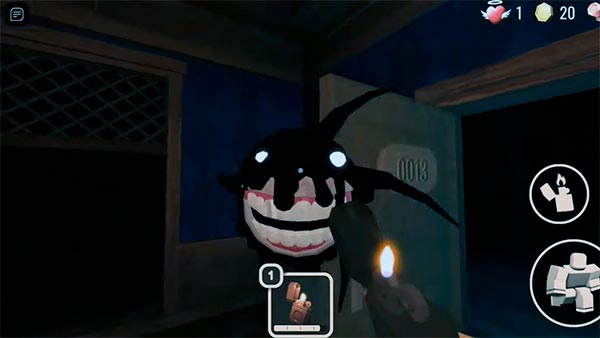 Once in the elevator, each player will have the possibility to buy up to 4 objects or tools that will be used to advance in the game: lighter, lock pick, flashlight and revitalizing vitamins. You will have to choose very well.
When the elevator reaches its destination, a team adventure of exploration and survival begins. The mission will be to open doors and discover new rooms, lounges, ...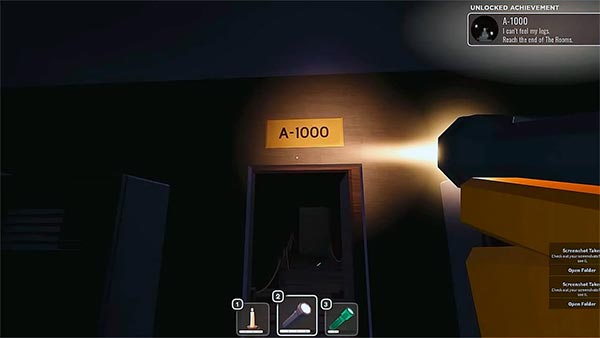 Do not think that you will be alone, because it will not be like that and here comes the creepy thing about the place: it is full of countless entities or monsters, each with different dangers and abilities to catch and eliminate you.
Later we will discover the guide of Roblox Doors Monsters and that you should know very well to anticipate the danger of each of them, to know how to act.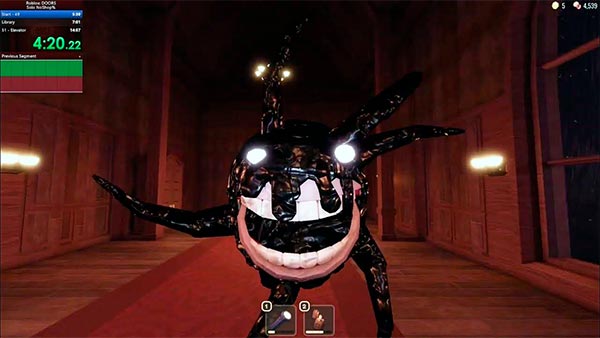 Not everything will be to be careful with the strange entities, but you have to manage to open doors (up to 100) and look for clues, objects or tools that allow you to advance and continue opening other.
Some monsters have a very fine ear and any movement will give you away. Other monsters simply appear randomly, by surprise and others appear in dark places (scares guaranteed).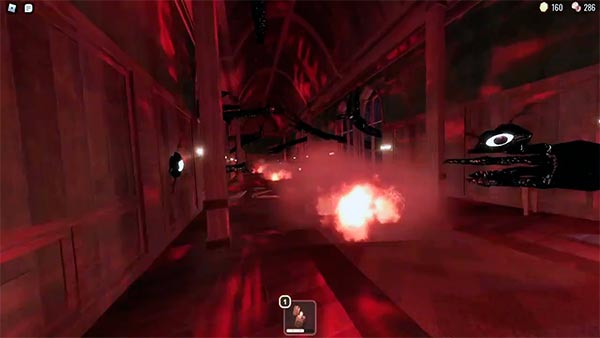 The original thing about this Roblox online game is that in each game the rooms will be different, adding so that no two games are the same the scenarios are changing!
Take advantage of closets or beds to hide from monsters and explore other furniture to discover objects and coins that you can exchange for new upgrades or abilities for your avatar.
Definitely, Roblox Doors is one of those Roblox games that stand out from time to time and that is really fun to play with friends, while it will catch you with a good dose of scares and terrifying sounds… Dare to play now!
All the Monsters of Roblox Doors Update
Figure
Figure is one of the most dangerous and terrifying monsters in Roblox Doors. Humanoid in appearance, blind and with a sinister circular mouth with hundreds of sharp teeth. He tracks the players with his ear and if he finds them… he rips their heads off!
Spoiler: To escape from Figure, you can hide under a bed or inside a closet, but while hiding you must play a minigame to control your heartbeat so that he can't hear you (if you fail the minigame, you're dead)
Rush
The character of Rush is represented by a kind of grotesque face. If he makes an appearance, any player in his range will be killed instantly.
When he appears, he emits a characteristic squeak and the lights in the room turn on and off. When he leaves, he usually leaves a new door open.
Eyes
Eyes is a monster with great power in his eyes. This is a gaseous body monster with a multitude of eyes.
It appears randomly, in any room of the hotel. If he shows up, don't look him straight in the eye or life will wash over you.
Screech
Screech is one of the most disturbing monsters in Roblox Doors. It has a slimy appearance, black in color and with several tentacles.
Appears when a player hides too long in a dark place or room. You shouldn't look at her luminous eyes.
Hide
Its appearance is unknown, because you don't get to see it, but what is for sure is that Hide will appear if you stay too long hidden in a closet.
Spoiler: It's usually a danger until the 50th door
Ambush
Ambush shares some similarities with the Monster Rush… but he is much more powerful and lethal! you will be able to recognize that it is going to appear when the lights in the room start flashing.
Spoiler: Ambush usually runs between 2 and 6 times from one side to the other, until it disappears and you will be able to get out of your hiding place without problems (but you will not see any doors open).
Halt
The Halt monster is a ghostly blue-eyed face that usually appears in narrow corridors. You won't be able to get too close to him or you'll lose a lot of your energy.
Timothy
Timothy is a spider that does not pose a great danger, but he can give you a good scare when opening drawers. It will jump in your face and take 5% of your energy.
Jack
Jack is a monster that can appear behind a door or inside a closet. It does not cause damage to the player, but it will prevent him from accessing the closet to hide and he will have to wait until it disappears.
Latest Updates of Roblox Doors
The #RobloxDoors HOTEL+ Update arrives. The rules have changed. Can you find your way out of the Hotel this time?https://t.co/4UfaxO6Xm8

— DOORS - Roblox Horror Game (@DoorsRoblox) January 29, 2023
How many doors are there at Roblox Doors?
The Hotel (the Roblox Doors hotel) has 100 doors. The creators of the game have hinted that they could introduce new doors in future updates.
ROBLOX DOORS Hotel Update Gameplay
A horror game of the survival horror style could not miss DanTDM (YouTuber with more than 26 million subscribers on his video channel, specializing in horror games and Roblox) and is that his gameplay of Roblox Doors Hotel Update is as entertaining as ever:
How to Download and play Roblox Doors for PC Online for free
Roblox Doors has been created and published on the popular Roblox gaming platform, where you can create an online user account on their platform for free. To play Roblox Doors online for free (no download), follow the instructions:
Click on the "PLAY NOW" button located at the top left of this same post.
Wait for the link to the Roblox website to load.
Click on the green "Play" button.
Choose avatar.
A message will appear, click on the "Download and Install ROBLOX" button and the downloading will begin.
Run the downloaded file (RobloxPlayerLauncher.exe) and follow the installation instructions.
Once the installation is complete, you will be able to play any Roblox game by clicking on the "PLAY" button.
Enjoy the game!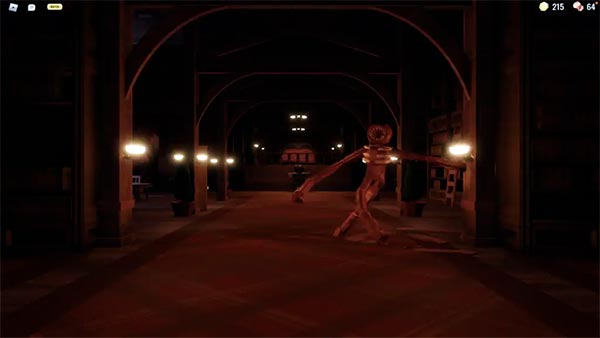 Recommended Technical Requirements
OS: Windows
Sound card
Others: Roblox account (it's free) and broadband internet connection
If you found the Roblox Doors game interesting, you may like other similar Roblox, Horror and escape Games: Broken Through, Potrick Snap 2, Toilet Chronicles, The Man From The Window, Granny 3, Piggy Roblox or Siren Head.
Roblox Doors has been developed at Roblox and published by the LSPLASH group. You can also check the official twitter for the latest news and updates.