CHORDOSIS

GAME INFO
CHORDOSIS is the Horror Game in which you will have to solve Mysteries and… Survive the Aliens! (Insane Graphics)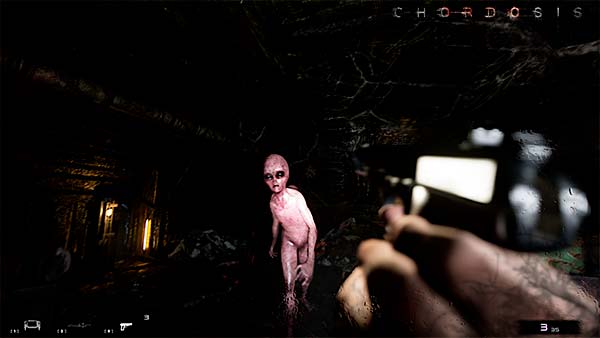 Chordosis is a genius among the latest horror games and it's amazing that a single person has been able to create this survival and aliens game with such quality. Ultra-realistic graphics and an eerie atmosphere will make you feel the real fear. In our analysis we tell you more, but that's not all: we show you how you can download and play it for free Let's get started!
The first thing that is amazing about Chordosis is the quality with which the stages have been designed, with textures and lighting that looks like you are looking at real images.
The action takes place in a small abandoned village in Dunahont, Hungary (from there he is the creator of this independent game). The clues have led you there, because you are looking for your missing twin sister (named Sadie), but there doesn't seem to be anyone.
Everything seems abandoned for years, but quickly you will begin to discover disturbing things: strange lights in the forest, burning grass and many more mysteries.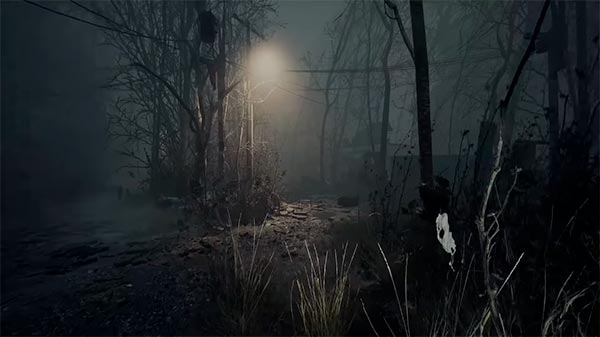 You have arrived with your motorhome and you will have to explore houses, the forest and even mines to figure out what has happened to your sister (whom you have not met yet).
The darkness is not the only thing that will make you afraid, because we have already told you that the town keeps a much more terrifying secret: there is an alien invasion and you will be abducted if you do not watch your steps well.
As you will see, you are going to face a higher intelligence, so you will have to act also with a lot of intelligence. Get ready to connect electronic boards in the right way to give you access to new places.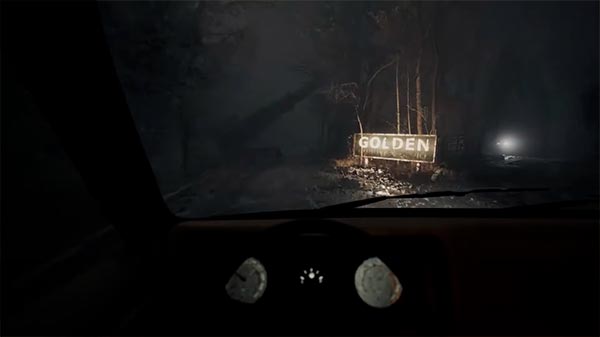 In this way you will have to investigate and look for objects or weapons that protect you. Solve physics-based challenges or even shoot with a revolver if necessary.
The night can be long, so you will have to walk stealthily because any noise will attract the attention of the aliens and they will come out to look for you.
The first-person view with bodycam follows the current trend in this type of games, which makes the Chordosis experience much more immersive than we are used to.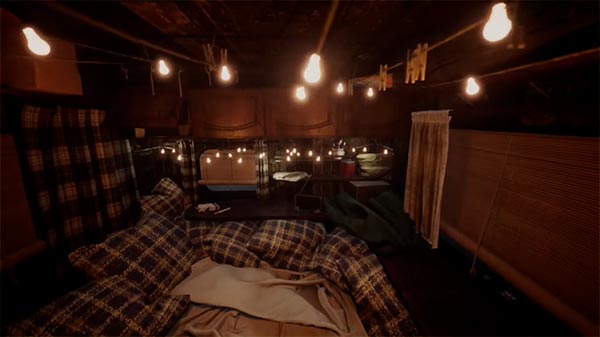 It is also interesting that several game modes are offered, even without confrontations with the aliens, simply to explore and investigate if you prefer the quiet mode.
Another genius is that no game is the same, thanks to AI (artificial intelligence) the experience is non-linear.
To conclude, Chordosis is a visual marvel, it has behind it a lot of talent, imagination and a lot of work on the part of its creator (we repeat: an independent developer). Some content creators are already announcing it as game of the year.Are you sure you dare to discover the mysteries of this game?
CHORDOSIS Horror Game Gameplay
A survival horror game like Chordosis is perfect for streamers specialized in horror games like SkatterBrained Games. Below, you can watch their entertaining Chordosis gameplay in the YouTube video "Chordosis Full Game":
How to Download and Play CHORDOSIS for PC for Free
Chordosis is an independent horror game, which has been released on September 15 on the popular video game portal itch.io (it is also scheduled to be released on Steam.) You can play Chordosis Episode 1 for free in the official demo. To download Chordosis for free on your Windows PC, continue with the following steps:
Click on the "PLAY NOW" button located at the top left of this same post.
Wait for the link to the official website of the game to load on the ich.io website.
Click on the image or on the link below "Click here to play Chordosis".
A new tab will open in your browser. Once in itch.io , scroll down the page to the "Download Demo" section and click on the "Download" button.
The download of a compressed file (9GB, Windows version) will begin
Once downloaded, unzip the file and follow the on-screen instructions for installation.
Enjoy the game!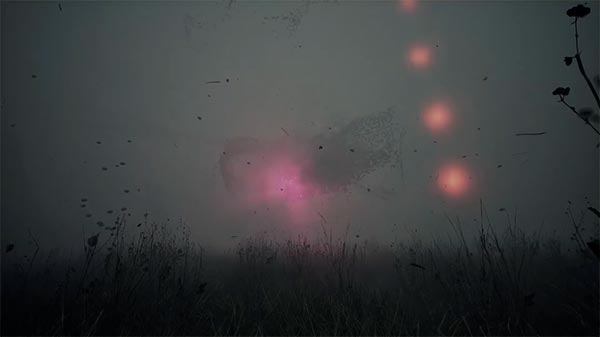 CHORDOSIS Episodes
Chordosis Episode 1: The Hunt / Founders Edition
Chordosis The Hunt is the first chapter of the game and that you will find in the free Demo. In parallel, Chordosis Founders Edition has been released, with a longer game, improved graphics and exclusive additional content.
Chordosis Episode 2: Adit
The next chapter 2 of Chordosis Adit unfolds the events in the near future. Still in development.
Recommended Technical Requirements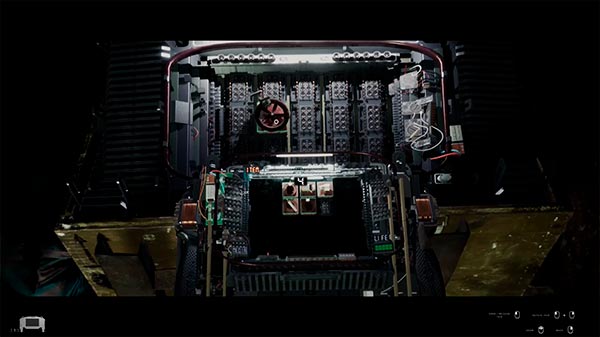 Other reviews of Survival Horror Games like Chordosis that may interest you are: FNAF Plus, The Amazing Digital Circus Online Game, Teke Teke: Moonlit Dread, Demonologist, Yandere AI Girlfriend Simulator, The Smiling Man Remake, Spongebob's Evil Clone, Joyville, Five Nights at Freddy's, Dredge, Siren Head, Secret Neighbor or Garten of Banban.
Chordosis has been developed on Unreal Engine by AdamDubiGames, a Hungarian independent programmer. You can check out more information and news about the game on his twitter or also collaborate with his projects (here).