GARTEN OF BANBAN

GAME INFO
GARTEN OF BANBAN is a Horror Game that will make you very Nervous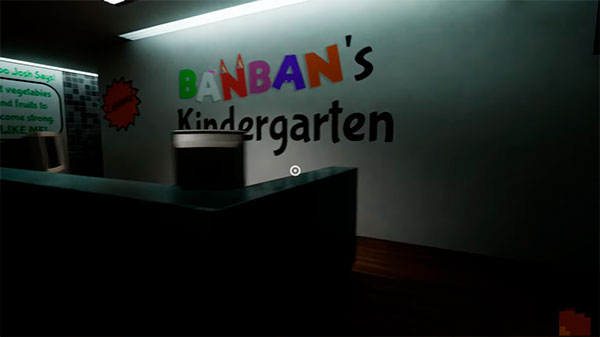 Garten of Banban is one of those horror games that will make you despair, get on your nerves, but at the same time make you feel scared. Many people compare it to Poppy Playtime, do you want to check it out?
With this review and walkthrough we will show you more about this game that has gone viral among streamers and you will also know where and how you can download it for free will you dare to play?
Banban's Kindergarten was years ago a private kindergarten of some prestige among the parents of the city. Everyone was delighted to leave their little ones every day, where they received a very good education.
It was a cheerful place, fun for children, with the walls decorated with very endearing characters who gave advice.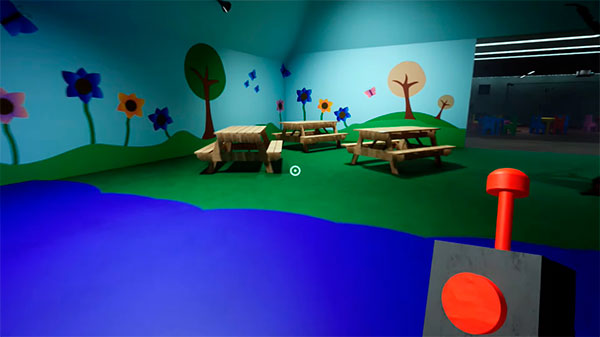 But one day something unexpected and mysterious happened… all the children disappeared without a trace! The kindergarten was closed and there was a controversial investigation with no concrete results.
Years later you will enter the kindergarten, now turned into a deserted and sinister place, but wait… you will not be alone in the place.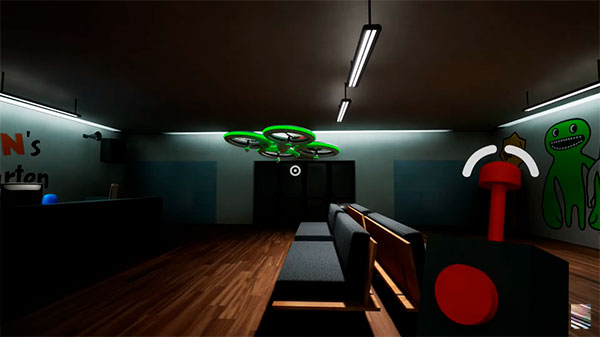 You will have to investigate what happened, going through each place, the reception, the dining room, the games room, the toilets and much more. Search the computers, press buttons and find clues to what happened there.
In this first-person game you will have the help of a drone to get there where you cannot and that you will manage from a remote control.
In conclusion, Garten of Banban (which we intuit is the first chapter) is an entertaining game, which gets desperate at times and that traps you in an atmosphere of anguish to know about the whereabouts of the children. You'll get the occasional scare… Go ahead and play! (we will tell you later how)
Garten of Banban Characters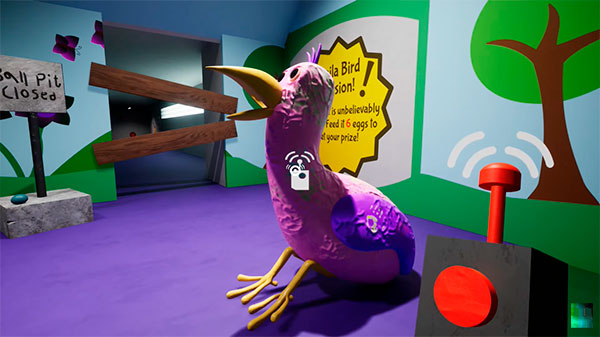 Jumbo Josh
Jumbo Josh seems to be a key character in Garten of Banban Chapter 1. He is a kind of humanoid monster with a green color and bulging eyes. In the kindergarten he was the main pet and gave advice on healthy eating to children.
Stinger Flynn
A grotesque pink squid and numerous tentacles. He was a character obsessed with helping children in their day to day life.
Opila Bird
A violet-colored bird, seemingly harmless and always hungry. It was one of the children's favorite game, in which they had to find the hidden eggs.
GARTEN OF BANBAN Gameplay & Walkthrough
This game is being a hit among lovers of independent survival horror games. Markiplier (the popular YouTuber specialized in scary games and one of the ones with the most followers in the world) has made his particular series of gameplays about the game Garten of Banban:
How to Download and Play GARTEN OF BANBAN for PC for Free
Garten of Banban was released last January 6th in a free version, so you're in luck, because you can download and play this game for free. To do this, simply follow these steps:
Click on the "PLAY NOW" button located at the top left of this very post.
Wait for the Garten of Banban link to load on the indie game portal itch.io .
Click on the "Download on itch.io".
Once in itch.io , click on the "Download Now" button.
Below you have the option to pay whatever you want to support the creator of the game, but it is only voluntary. Otherwise, click on the link "No thanks, just take me to the downloads".
Again, click on the "Download" button and the download of the compressed file will start.
Once the file is downloaded, unzip it and follow the installation instructions.
Enjoy the game!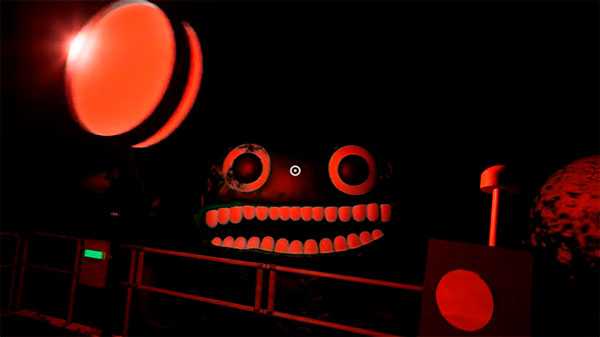 Recommended Technical Requirements
OS: Windows (64bit)
CPU: 64bit
If you liked Garten of Banban and other Poppy Playtime style games, we recommend reviews of other scary games from our selection like: Joyville, Teke Teke: Moonlit Dread, FNAF Security Breach Ruin DLC, The Return to Bloody Nights, Dredge, Amanda The Adventurer, Roblox Doors, Toilet Chronicles, Here in the Backrooms, Impostor Hide, Little Nightmares II, Hello Neighbor 2 or Baldi's Basics.
Garten of Banban is a game created completely independently, without any big studio behind, by two developer brothers, Faris and Ghepo, better known as the Euphoric Brothers. For more information and news about this game, you can follow them on their twitter or Discord… and don't forget to sign up for the Garten of Banban 2 waiting list! (on Steam)