RAINBOW FRIENDS ROBLOX

GAME INFO
RAINBOW FRIENDS ROBLOX is a Horror Game that has become very Popular since its Release… Will you escape from all the Monsters in this Survival Horror?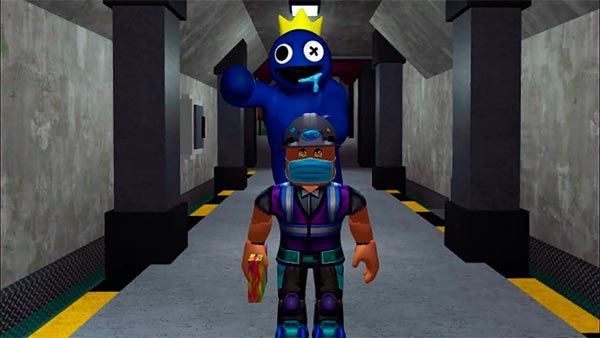 Rainbow Friends Roblox is a horror and survival horror games that is achieving great popularity among gamers and streamers around the world, for being addictive, scary and fun at the same time.
In our analysis we are going to tell you what this phenomenon of Roblox games is about, gameplays, all the monsters that you will find in Chapter 1 (will there be Chapter 2). Keep reading and… we tell you how you can play Rainbow Friends online on Roblox for free!
In Rainbow Friends, a group of schoolchildren take the school bus to a fun amusement park to have a great day, but they can't imagine what awaits them.
Someone has tampered with the signposts to the park and the bus takes a curve at high speed and overturns. Accident turns a fun day into a nightmare.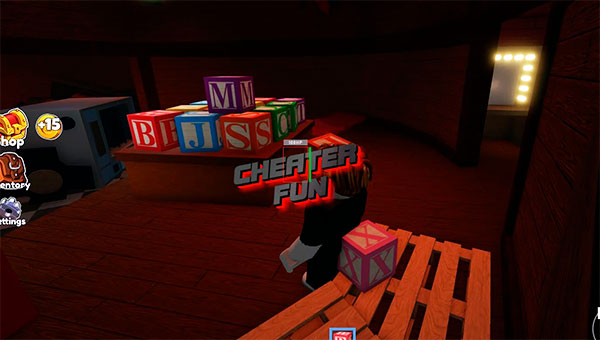 This is how this survival and horror game begins in which together with your friends you will have to manage to overcome a series of challenges, complete missions and find objects.
The group is trapped in an attraction called "Strange World", where a mysterious red character with bulging eyes tells you that you have to recover all the letter blocks in order to form a word.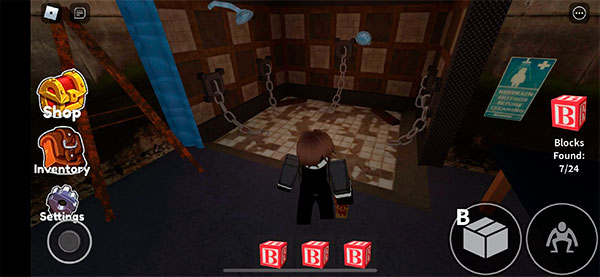 To complete what seems like a simple mission, you will have to work as a team with other online players to explore and find each of the 24 blocks.
But there's nothing easy about it! because there are some monsters (the Rainbow Friends) that seek to eliminate each and every one of the players of the disturbing challenge.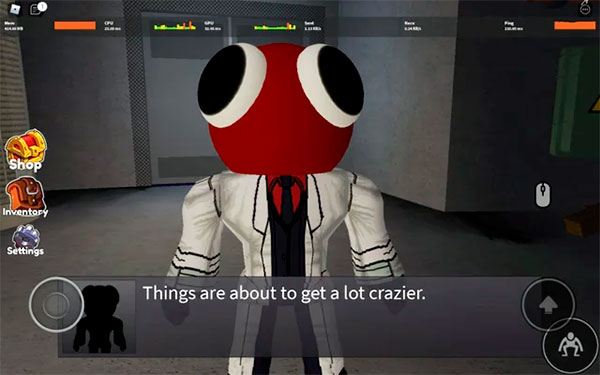 Thus, you will encounter grotesque beings called Blue, Green, Orange and Purple Monster. Each of them has its own abilities and weaknesses (we will tell you more about them later).
To protect yourself and survive you will have to be very careful, to anticipate the monster, hide inside a box or just run. To complete the challenge you will need to stay alive for 4 nights.
To conclude, Rainbow Frineds Roblox is an online multiplayer game that is causing a sensation on the internet, with thousands of forums and even tons of fan art and it is no wonder. It turns out to be an addictive game, which engages from the first game, although it makes us a short.
We intuit that this first installment is chapter 1 and that by the end seen it seems that it promises a new continuation Rainbow Friends Chapter 2 in sight? we bet you do… Try it and play!
All Roblox RAINBOW FRIENDS Monsters (Chapter 1)
Blue Monster
He is the first monster to appear in the game. It is a monster with a button per eye and a blue body. He may seem clumsy of movements, but he is quite fast and will try to corner you as soon as he sees you.
To escape the blue monster from Rainbow Friends we recommend that you hide inside your box and wait for it to move away. Don't take too long, because if he sees you he will liquidate you even if you cover yourself with the box. He is also able to detect you even if he doesn't look at you, when you are behind his back (don't follow him).
Green Monster
The Green Monster (Green Monster) is the second enemy that you will encounter in the game. He is easy to spot (his footsteps make noise) and easy to avoid, because he is blind. He can't really tell if you're in front of him or behind him, but it turns out to be very annoying because his intention is to block doors and corridors.
It will finish you if you touch it, so beware of bumping into this monster.
Organge Monster
Orange Monster is a lizard-shaped being and inhabits his cave. It makes noise when walking and leaves an orange line where it passes. You must not step on the line or he will come for you immediately. He will also kill you if he sees you.
To escape the Orange monster we recommend that you hide in your box, before he sees you, but never on an orange line or it will not do anything. Another detail: in his den there is a lever of a food dispenser (that will keep him a good time entertained eating).
Purple Monster
The Purple monster is the fourth and the most sinister enemy in the Rainbow Friends game, because it lurks in the ventilation ducts. It is the most difficult to see and detect, which makes it very dangerous.
We give you a hint: look at the vents of the ventilation ducts (you can see their terrifying eyes) and if on the floor there are puddles of liquid under them. If there is a puddle don't think of stepping on it or Purple Monster will catch you with his long arms.
RAINBOW FRIENDS (Roblox Game) Gameplay
There are many streamers who are uploading Rainbow Friends games on their YouTube and Twitch channels, with million-dollar audiences. You can watch a gameplay from Video Game News (3 million followers) to see this game in action:
How to Download and Play Free Online a RAINBOW FRIENDS Roblox for PC
Rainbow Friends has been released on the Roblox gaming platform, where you can play online simply by having or creating a free account on their platform. To play free Rainbow Friends online (no download), follow these steps:
Click on the "PLAY NOW" button located at the top left of this same post.
Wait for the link to the Roblox website to load.
Click on the green "Play" button.
Choose avatar.
A message will appear, click on the "Download and Install ROBLOX" button and the download will begin.
Run the downloaded file (RobloxPlayerLauncher.exe) and follow the installation instructions.
Once the installation is complete, you will already be able to play any Roblox game by clicking on the "PLAY" button.
Enjoy the game!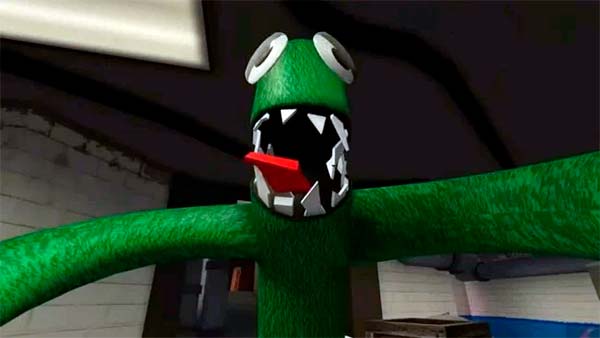 RAINBOW FRIENDS ROBLOX (Chapter 2)
At the moment there is no official announcement of the release of Rainbow Friends Chapter 2 on Roblox, but everything seems to intuit that there will be.
The creators of the game do not give much information on networks, but (spoiler) at the end of Chapter 1 the sinister red character at the beginning of the game ends with the phrase "Things are going to get a lot crazier".
Recommended Technical Requirements
OS: Windows
Sound card
Others: broadband internet connection
If you liked the Roblox Rainbow Friends game, you may be interested in other similar Horror and Escape games such as: JR's (FNAF fangame), Toilet Chronicles, The Backrooms 1998, Granny, Baldi's Basics, Hello Neighbor or FNAF Security Breach.
Rainbow Friends has been developed in Roblox by Fragment Games, composed of two independent developers known as RoyStanford and Charcle in the popular multiplayer online game portal.