SKELETY IN THE PARK OF NIGHTMARES

GAME INFO
Skelety in the Park of Nightmares ™ is the Survival Horror game in which you must escape… inspired by BATIM!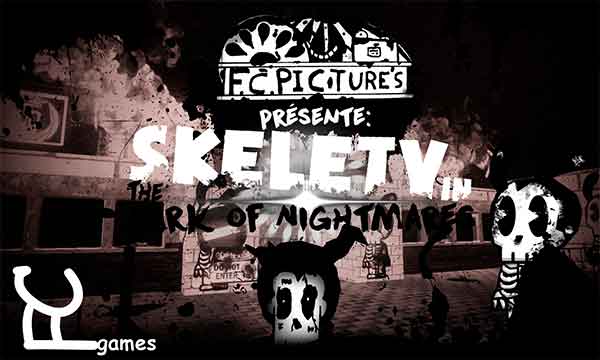 Skelety in the Park of Nightmares is one of the most impressive horror games we have seen in recent months, due to its aesthetics, graphic design and game mechanics. It will catch you from the very first moment and is undoubtedly inspired by the successfulBendy and The Ink Machine (BATIM) and it is also free!
In this disturbing game of fear you will be Tom, an 8-year-old boy who always dreamed of visiting a very particular playground. But once there you'll realize that what could have been a wonderful and fun day will become a nightmare… you can't escape the park!
A terrifying experience, with scares at any time, monstrous creatures and dangers you'll have to survive. At the same time you must explore the enclosure, find clues, solve the mysteries that allow you to know its sinister history and escape with life. will you succeed?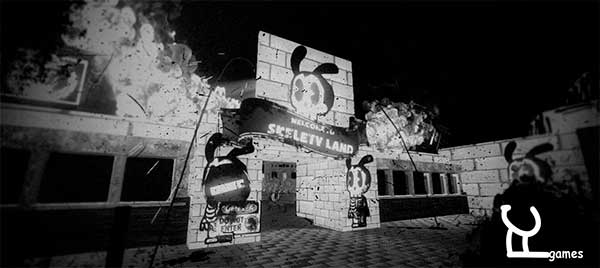 Skelety in the Park of Nightmares has been independently developed by a programmer named FC Games.
Skelety in the Park of Nightmares (SITPON) Gameplay
The famous YouTuber Jacksepticeye (has more than 21 million followers and is one of the most influential in the games theme) has uploaded a gameplay/game analysis and you can see below:
Another well-known YouTuber as Markiplier, with over 23,000,000 followers, has also played the game and gives his funny Opinion (see video
here).
How to download and play for free Skelety in the Park of Nightmares (SITPON) for PC
The game is free distribution (only Windows version). It has been published in the famous indie games sites itch.io and gamejolt.
If you want to play free Skelety in the Park of Nightmares for PC follow these simple steps to download:
Click on the button "PLAY NOW" button at the top left of this post.
Waiting for it to load the official link to the portal itch.io.
Click on the button " Download on itch.io".
A window will open that will take you to the official itch.io site.
Download skelety.rar file (450 MB).
You'll need winrar to unzip the file. Follow the download and installation instructions on your pc screen and… let's play!
Controls
(Follow the tutorial you will find in the game)
Release Date SITPON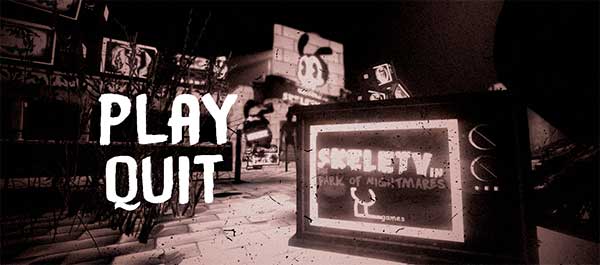 The pc release date is March 2019.
At the moment there is only a PC version (Windows) and there is no official announcement of versions for PS4, Nintendo Switch or Xbox One consoles. There is also no confirmation of releases for mobile devices, Android and iOS.
If you liked this game you might be interested in other Horror Games from our collection:: Pacify, Five Nights at Freddy's VR: Help Wanted (FNAF 7), FNAF, Baldi's Basics o Last Year: The Nightmare.
You can see the game's launch trailer (here) and find out more about the game on its website or the creator's twitter.