SPONGEBOB'S EVIL CLONE

GAME INFO
SPONGEBOB's EVIL CLONE is a Fangame based on the popular Episode Spongebob's Evil Twin… Very Disturbing!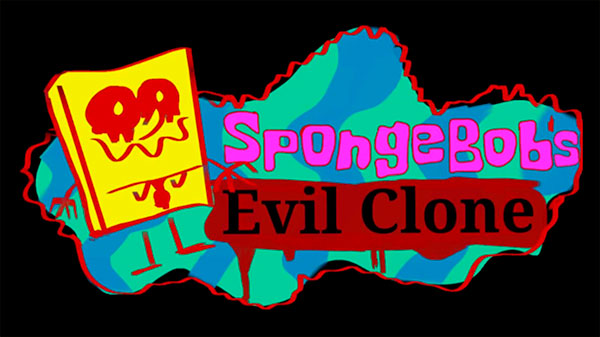 SpongeBob's Evil Clone is not just another horror game based on the popular SpongeBob SquarePants TV series (it's much stranger). Situations that will make you jump out of the chair and some very sinister characters. In this analysis of the game you are also going to discover how you can download and play it for free Are you ready for what's coming?
The action takes you to Bikini Bottom, the home of SpongeBob SquarePants. Like every night, you always go crazy for a Crabburger and decide to go to the Krusty Krab.
As soon as you arrive you find Patricio, but he behaves very strangely. You don't give it a damn and you walk into the burger joint. You're really hungry!
Squidward is also much weirder than usual. But… wait a minute, you see an alternate SpongeBob coming, he looks a lot like but he's terrifying.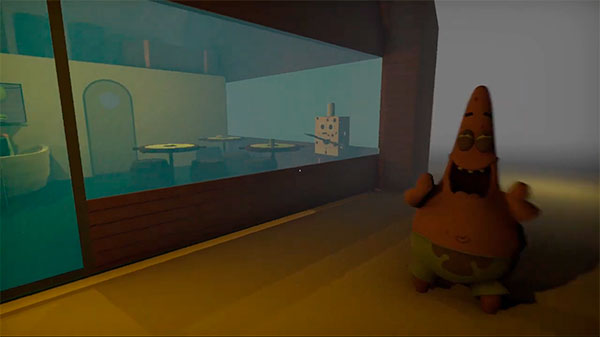 Before you know it you'll be trapped in the place but if you just wanted to have a quiet dinner! Now a nightmare night will begin that you will never forget.
Move from room to room and discover messages on the walls to help you move forward. You will encounter very crazy, absurd situations, but that's the goal of this horror and survival fangame.
As if that weren't enough, there is a part of the game where you will pass into a very psychedelic multiverse, where you will have to know how to move in a very particular way.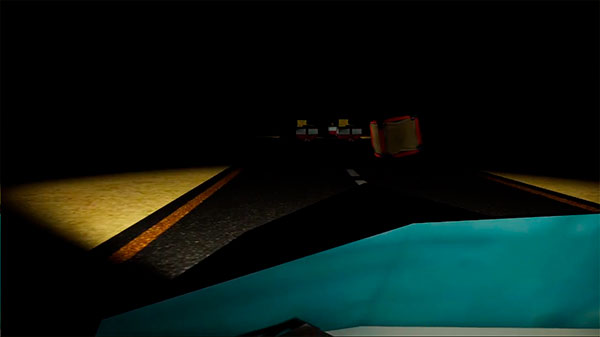 Parallel worlds, endless corridors full of skeletons, doors that suddenly open and a SpongeBob clone completely crazy to eliminate you.
The night is going to be long, so we recommend that you take it easy, but don't stop investigating and running if necessary (don't let them catch you or it's over).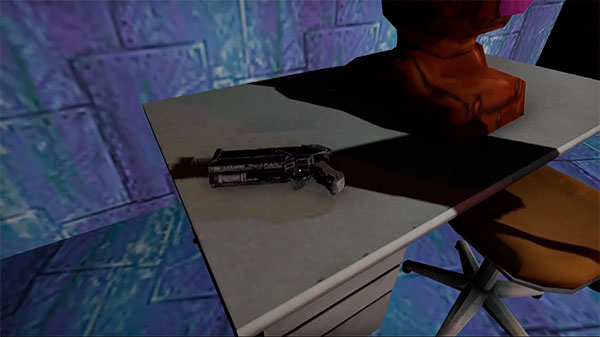 Spongebob's Evil Clone is a wonderful horror game, very crazy, disturbing and at the same time funny. Of course, it is highly recommended for every fan of the TV series Don't fall asleep or the sinister SpongeBob will catch you!
GSpongebob's Evil Clone Gameplay
Specialists in games as creepy as they have uploaded hours and hours of video-reviews of the game, such as FusionZGamer (with more than 4 million subscribers on their channel). Watch Spongbob's Evil Clone gameplay now:
How to Download and Play SPONGEBOB's EVIL CLONE for PC for Free
Spongebob's Evil Clone is a fangame created by a fan of the series and has been released on the popular independent video game portal known as itch.io . To download Spongebob's Evil Clone for free on your PC, follow this mini tutorial step by step:
Click on the "PLAY NOW" button located at the top left of this same post.
Wait for the link to the official website of the game to load on the portal ich.io .
Click on the "Download Now" button.
A new tab will open in your browser towards itch.io . Once in itch.io click on the "Download Now" button.
In the next step you can make a donation to the author of the game (it is not mandatory, but he will thank you for your collaboration) or click on the link "No thanks, just take me to the downloads".
On the next screen, click on the "Download" button.
The download of a compressed file will begin (311MB, for Windows only)
Once downloaded, unzip the file and follow the on-screen instructions for installation.
Enjoy the game!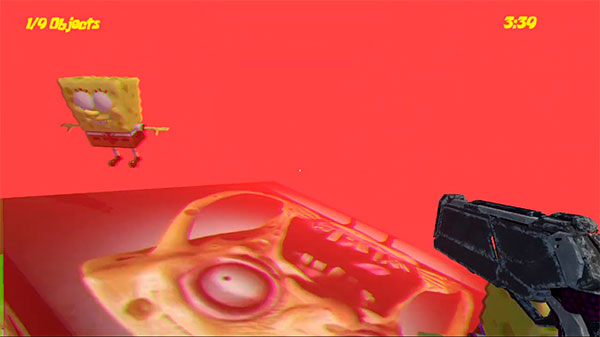 Recommended Technical Requirements
If you liked Spongebob's Evil Clone you may be interested in other similar Horror and survival horror games, such as: 3 AM at The Krusty Krab, Skibidi Toilet (Juego), JR's FNAF fangame, Start Survey, Dredge, Hello Neighbor or Poppy Playtime.
The game Spongebob's Evil Clone has been created by an independent developer, under the name of Code Chaos Games. For more information and updates of new chapters of the game, you can check his Instagram account or his other projects on his profile at itch.io.