TROLLFACE QUEST VIDEO GAMES 2

GAME INFO
Trollface Quest Video Games 2 ™ becomes the game of trolling... with new video game characters!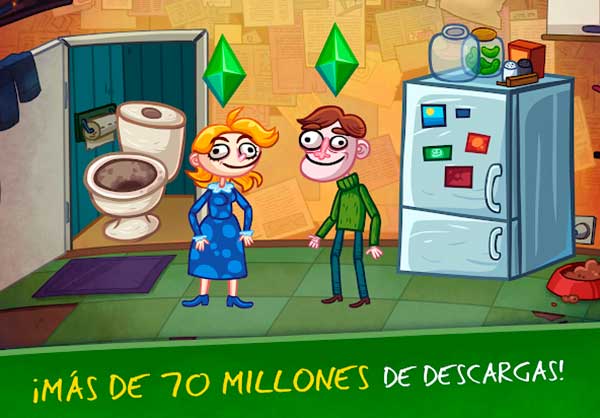 Trollface Quest Video Games 2 is the second installment of the game of trolling more disparate based on the video games most famous. The famous youtuber Jacksepticeye (with more than 20 million followers on his channel), has already published un video about this original game. Get ready to spend the pranks more twisted characters of the world's most famous gamer, to the time you solve the puzzles to move to the next level ... it's a troll!
To advance in every level of Trollface Quest Video Games 2 it will be very absurd, but also very funny... This original game of the famous meme of the troll of the internet has been developed by Spil Games, the popular developer of games . You can see the full gameplay has made Jacksepticeye below:
More information on the official site of the game.
How to download and play for free Trollface Quest Video Games 2 to Pc or Mac
?
To play Trollface Quest Video Games 2 online (no download):
click on the button "PLAY NOW", located at the top left of this post.
wait for it to load the game.
ready!
If you want to download the game (for mobile devices: Android or iOS), you can go to the Google Play or Apple App Store.
If you liked this game maybe you are interested in other "Mental Challenge games" our selection, such as: Trap of Adventure 2, Getting Over It With Bennett Foddy, Steak and Jake or Mahjong Relax.