GETTING OVER IT With Bennett Foddy

GAME INFO
GETTING over it with Bennett Foddy © is the most frustrating game of my life!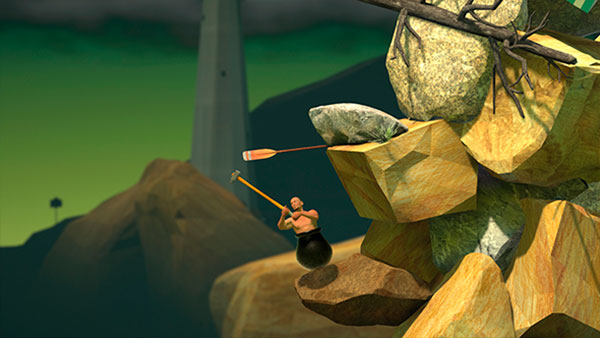 Getting over it With Bennett Foddy is one of the most frustrating physics based games you can find. This is assured by the influential YouTuber PewDiePie (one of the most followed, with more than 57 million subscribers of his channel >> see a gameplay with his video "Angry swedish boy gests angry"). In this crazy game you will be a man in a pot and with a big hammer. Your mission: Climbing a mountain by making use of the hammer ... is a madness of hard! If you rock, lose and start over ... very lucky and do not despair!
The Getting Over It With Bennett Foddy game has been developed independently by a programmer named Bennet Foddy (creator of other similar successes as the game QWOP).
Official Trailer
How to download and play for free getting Over It
The game is in development phase and is scheduled to launch on December 7th on Steam. For now we do not have a trial version, demo or alpha, but you can play a Scratch version of QWOP (another similar game from the same creator of Getting Over it), which was also a success.
To play online, without downloading anything, click on the "Play Now" button located at the top left of this same post ... enjoy it!
If you liked this game you may be interested in other "Mental Challenge Games" in our collection: The Professional Game, Superliminal, The Pedestrian, One Hand Clapping game, Golf It! Online, Scribble It!, Human Fall Flat, Skribbl.io (hacks and cheats), What The Golf? or Zuma Ball.