TRAP ADVENTURE 2

GAME INFO
TRAP ADVENTURE 2 ® The most difficult and addictive game in the world according to PewDiePie... an endless nightmare!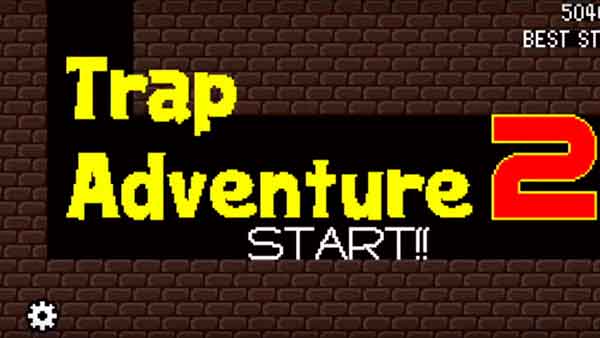 Trap Adventure 2 is a new adventure of the most irritating and frustrating game of recent times. Even the famous YouTuber PewDiePie (praised for its more than 60 million subscribers in its channel) is already deranged with the game, even more than with the also stormy Getting Over It With Bennett Foddy. Get ready because you won't be able to stop playing this funny Mario Bros-style platform game. It won't be easy to beat each level, there are thousands of different traps. Careful because... if you fall into a trap the game is over and back to start!
Advance in Trap Adventure 2 is complicated, if you do not believe... play! If you like challenges be prepared for what you will discover. This demon game (attention to level 22) has been created by a Japanese developer named Hiroyoshi Oshiba. You can see the fun gameplay that made PewDiePie about the game below:
How to download and play free Trap Adventure 2 for Pc or MAC
?
Is it possible to play on a PC? The answer is yes and it is very simple. At the moment, the game is only available for mobile devices (in the Google play and the Apple App Store for IOS), but you can download the game on your Pc or Mac and play as in one of them. All you have to do is download and install the BlueStacks App Player (official site) a software that participates as shareholders of first level video games and electronics (Samsung, Intel, Qualcomm, AMD, Citrix, Ubisoft, Disney, Big Fish Games...) Allows Android apps and games to run on Pc or MAC computers just like they do on a mobile device.

Tutorial: Install Trap Adventure 2 Step by step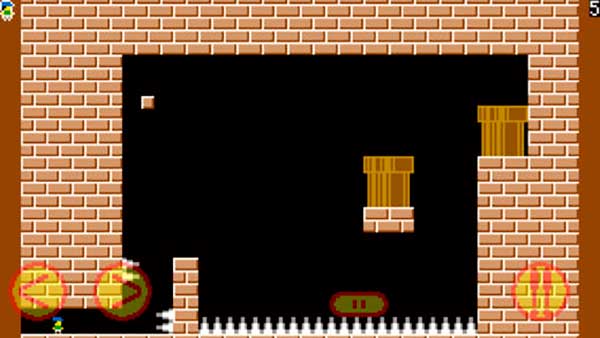 Perform the following steps:
Download Bluestacks App Player on your Pc or MAC (click here)
Once you have downloaded the package proceed to install it.
Open the program.
Click on "Search".
Type "Trap Adventure 2" in the search field and press Enter.
When you see the application of "Trap Adventure 2" Click on it and it will redigest to the Google Play.
Click to install the application in the Bluestacks app Player.
Once the installation is complete.. You already have the game on your Pc/Mac to play for free!
If you liked this game you might be interested in other "Mental Challenge games" of our selection, like: Skribbl.io (hacks and cheats), Inch by Inch, Will You Press The Button, Cut The Rope: Time Travel, Friday The 13th: Killer Puzzle or Amigo Pancho 6.
Controls
Mobile devices:
Touch

screen

(

Mobile

devices

)

:

Click

on

screen

to

move

/

jump
PC/Mac:
W-A-S-D / Arrow keys : move
Mouse:

Click

left

button

to

jump
Trap Adventure 2 (APK)
There are already places to download the game APK (for example: here)