SCRIBBLE IT!

GAME INFO
Scribble It! is a multiplayer game of Drawings Words where it does not matter the Language of your Opponents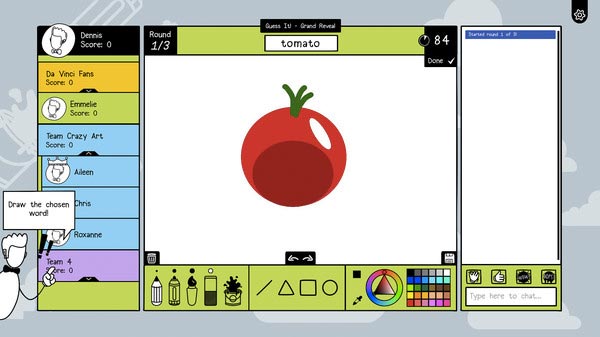 Scribble It! is one of the most addictive online multiplayer Mental Challenge games of the moment, where you will have to play alone or against other online players while drawing and/or writing at full speed.
In our post we tell you more about this new game and how you can download it completely for free… here we go!
If you liked online word drawing games like Pinturillo, Scribble it! you will like it even more, because it incorporates game modes and features that make it different from everything else.
The goal of the game is to try to guess the word that another player or team is scribbling… before anyone else! so you must be very fast typing.
You can also be in charge of drawing, to try to get the players on your team to guess it before others.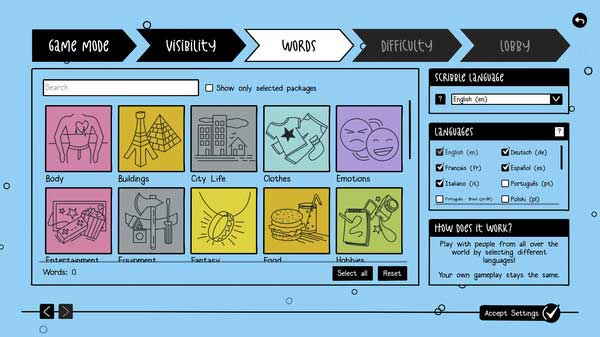 It is a much more complicated game than it seems and has 4 game modes that we think are great:
Guess It!: in turn, each player must draw a word that the others must guess. The faster, the higher score.
Rate It!: to show who draws best, each online player must draw the same word (all at once) and then each one grades the drawing of the others with a note… win the best cartoonist!
Stream Wars!: it is a similar mode to the first (Guess it!) but the spectators of the game come into play, who can ask to draw the player or help him.
Exhibition Wars!: it's similar to Rate it! but where the spectators of the game are the ones who rate the drawings and choose the best draftsman.
As for the last two modes, they are achieved by integrating them into Twitch.tv (the popular streaming platform) and give a whole new dimension to this game of guessing words by drawing that do not have others.
But that's not all, because in this game you can play alone or you can gather up to 14 players online… no matter your language! For example, you can face a Dutch team without knowing their language or they know yours.
At the moment in Scribble it! it can be played in English, German, Spanish, French, Dutch, Italian and Polish.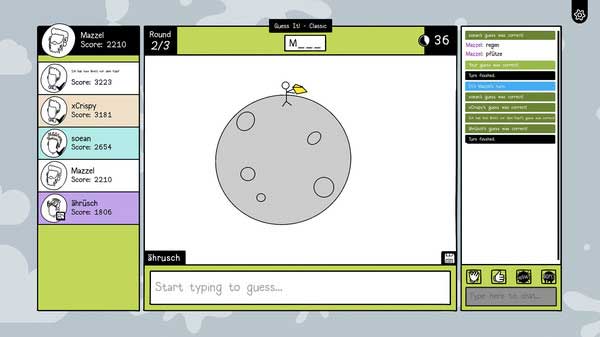 In addition, there are countless word packs to play with and more are created every day (players can create and upload them).
As you will see, whether you play as a team or not, this game promises fun and lots of laughs, with its multiple possibilities. You don't have to be a great cartoonist… would you like to play?
Scribble It! Gameplay
One of the most influential video game YouTubers is VanossGaming (with more than 25 million followers on his channel) who has already tried the game and whose analysis you can see below:
How To Download Free Scribble It! (Official)
The game has already been released on the market, for PC in free version(there is a Premium version that includes other functionalities, but the free version is fully operational and fun).
If you want to play free Scribble it! and start doodling with friends follow these steps:
Click on the "Play Now" button located at the top left of this same post.
Wait for it to load the link to the game page on Steam.
Click on the "Install Game" button (previously you must have Steam installed on your PC).
Follow the download and installation instructions.
Enjoy the game!
Scribble It! Release Date
The launch of Scribble it! it was October 20, 2020.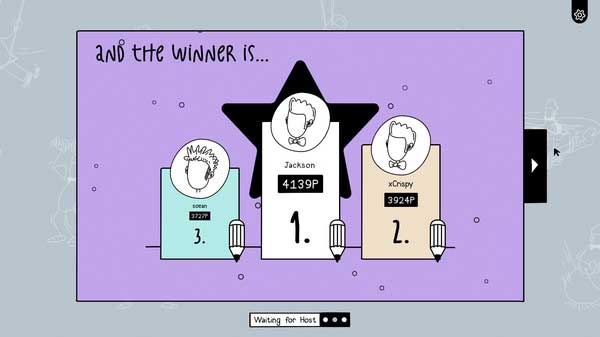 Technical Requirements
OS: Windows 10 (64 bit)
CPU: Intel Core i3-2100 3,1 GHz
RAM: 4 GB
Graphics: Nvidia® GeForce 600 Series o AMD Radeon HD 8000 Series
VRAM: 1 GB
DirectX: v. 11
Disk space: 1 GB
Broadband internet connection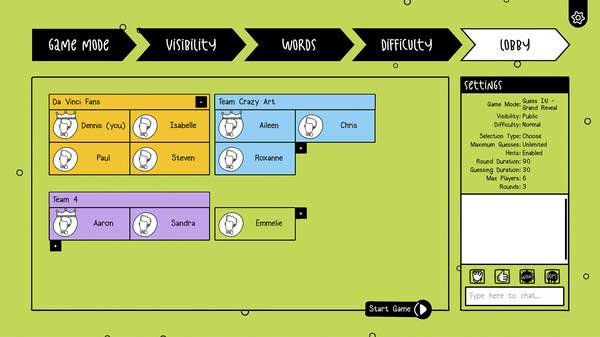 If you liked Scribble it!, you may like other similar Mental Challenge Games from our collection like: Gartic Phone, Superliminal, Skribbl.io, Inch by Inch, The Pedestrian, Human Fall Flat or UNO Online.
Scribble It! it is a game developed by Detach Entertainment. For more information and news, you can also check their twitter or discord.