WILL YOU PRESS THE BUTTON

GAME INFO
Will You Press The Button ™ is a mental challenge game... click here to change your life!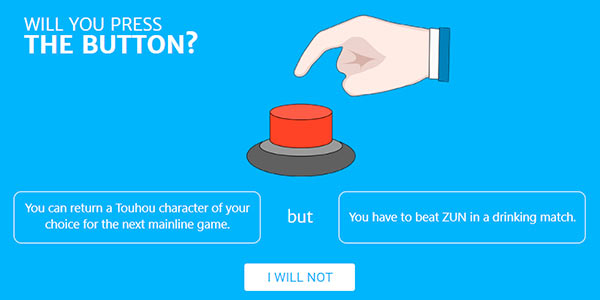 Will You Press The Button ™ is a very original game, a challenge that presents hypothetical situations, with consequences and in which you will have to decide one action or another that will change everything... by pressing or not a button!
The irish YouTuber Jacksepticeye (more than 17 million followers) has made an entertaining gameplay of Will You Press the Button:
If you liked this game you might be interested in other similar "Mental Challenge games" of our selection, like: Getting Over It With Bennett Foddy, Cut The Rope: Time Travel or Smarty Bubbles.