DEVOTION

GAME INFO
Devotion: the game of terror that has been removed from Steam by a controversy with Winnie The Pooh and the president of China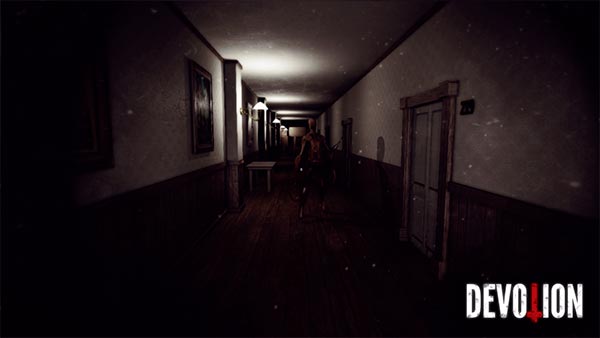 Devotion is a disturbing first-person horror game that you will enter into a scary 1980's Taiwan apartment building. Now it looks just like an abandoned building, but where its inhabitants are.... will you dare come in?
In this game you will enter a distressing atmosphere, because touring the building will become a nightmare. Discover the disturbing mysteries of the religious family that inhabited your apartment... Would it be better not to remove the past?
The scandal has been provoked because during the game appear memes that compare Winnie The Pooh to Chinese President Xi Jinping as a mockery and that has aroused the wrath of many players.
The game has been created by an Indian Taiwan studio called Red Candle Games (official site). The famous YouTuber Jacksepticeye( over 21 million subscribers and one of the most followed in English), has made a fun gameplay of the game and has uploaded his video "This game was removed from Steam" and you can see below:
How to Download Devotion
The game has been independently developed and released on the famous Steam video game platform, but has been withdrawn by its creators until technical changes have been made due to the protests. If you want to play free Devotion (very similar and free game that curiously is called the same) continue with these simple steps:
(Alternative download Link here):
Controls
(Follow tutorial within the game)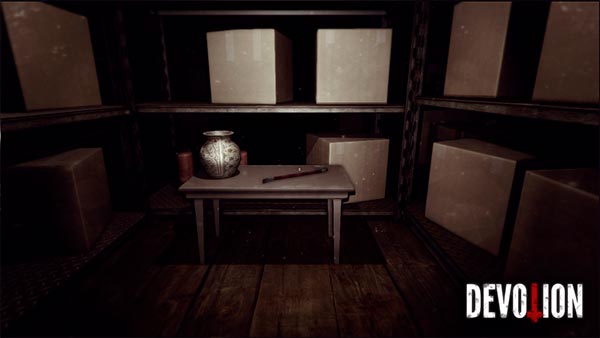 Technical requirements for playing Devotion
OS: Windows 7 (64 bit)
Processor: Intel Core i5
RAM: 8 GB
Graphics: NVIDIA GeForce GTX 960
DirectX: V.11
Storage: 8 GB libres
If you like the game, maybe you are interested in other Horror Games, similar as: FilthBreed, Resident Evil 2 Remake Demo, Visage, Secret Neighbor, Granny, FNAF 1, Doki Doki Literature Club! o Hello Neighbor.