FILTHBREED

GAME INFO
FilthBreed is a game in which you will live the Terror... first person!
FilthBreed is a haunting horror game in which you will find yourself immersed in a nightmare. An abandoned shelter for homeless people in the state of Michigan keeps a terrible secret. As an investigator you have been charged with exploring the dark and disturbing rooms of the building... you dare?
Rumor has it that there have been mysterious disappearances of people inside and that the Disappeared are employed in a terrifying secret cult. Step into her distressing atmosphere and you'll have to be alert to the dangers lurking in the dark.
This first-person FPS game, which sometimes reminds you of Silent Hill, will catch you from the very first moment: you will feel the real fear. FilthBreed has been developed by an indie programmer known as BorjaZoroza (see his twitter) on the itch.io game portal.
The famous YouTuber Jacksepticeye (over 21 million subscribers and one of the most followed in the world in gamer theme), has made a complete gameplay. The also popular Markiplier has also uploaded a video analyzing the game and you can see below:
How to download free FilthBreed
The game has been created independently and released on the famous indie itch videogame portal itch.io. If you want to play FilthBreed for FREE continue with these simple steps:
Click on the button "PLAY NOW" button at the top left of this post.
Wait till I upload the official game website on Itch.io.
Click the button "Download Now".
In the next step, he will ask you to indicate an amount as an economic donation. If you don't want to donate anything: click on the option "No thanks, go to downloads"
Download the official game (file FilthBreed 1.1.zip).
Follow the instructions on screen and... let's play!
(Alternative download here):
Controls
(Follow tutorial within the game)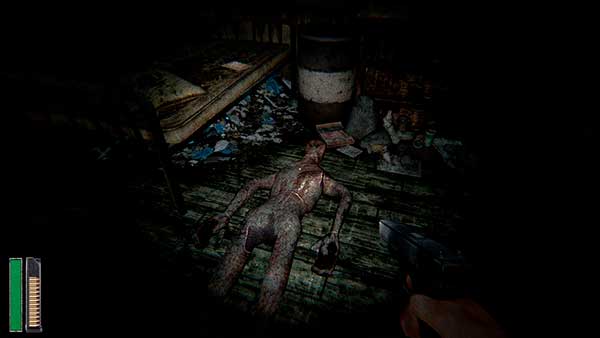 Technical requirements for playing FilthBreed
OS: Windows
Disk space: 131 MB free
If you like the game, maybe you are interested in other Terror Games, such as: Last Year: The Nightmare, Resident Evil 2 Remake Demo (PC), Evil Nun, Hello Neighbor Hide and Seek, Doki Doki Literature Club!, Hello Neighbor or Bendy and The Ink Machine.