HELLO NEIGHBOR HIDE AND SEEK

GAME INFO
Hello Neighbor Hide and Seek ™ is the prequel to Hello Neighbor where you will learn more about... the past of your neighbor!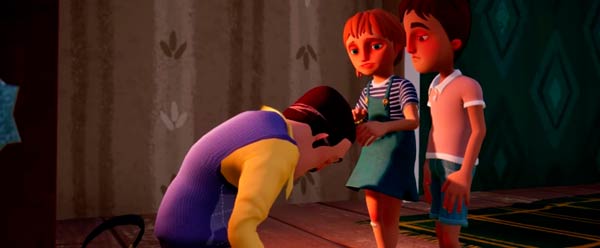 Hello Neighbor Hide and Seek is the game that develops the story of your neighbor before you move in to your neighborhood and who is already playing YouTubers such as the famous Bijuu Mike (one of the most followed with more than 1.5 million subscribers, gameplay). In this game, you'll see the mysterious neighbor with a past of happiness, a normal life with a wife and two children.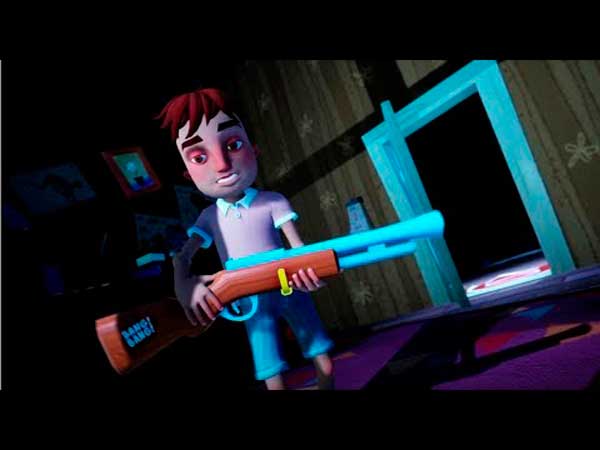 On this occasion you'll play as one of the two children, playing to see who catches the other. Every corner of the house turns into a fun jungle. Have fun seeing the world as a child, playing one is a tiger and the other the hunter. This version is not intended to be the game of stealth and scares the Hello Neighor original, but a fun game of search and find the other.... Good luck with the experience! Discover all cutscenes and all endings!
The game Hello ' Neighbor Hide and Seek has been developed by Tiny Build (website), creators of the same original game and other hits such as Clustertruck or Guts and Glory. You can get the latest news and updates in the official site of the game.
Official Trailer of Secret Neighbor Hide and Seek
If you liked this game maybe you are interested in other Terror games or Action games in our collection, such as: Deeeer Simulator, PIGGY Roblox, Maneater, FNAF AR: Special Delivery, Boris And The Dark Survival (BATDS) or Hello Neighbor.
How to download and play
Hello Neighbor Hide and Seek for PC
Hello Neighbor Hide and Seek is still in its development phase and is scheduled for launch in the popular portal Steam in the christmas of 2018, but you can download for free since version Hello Neighbor Hide and Seek Alpha Demo.
To download and play for free do click here and follow the instructions, or follow these simple steps:
Click "PLAY NOW" located in the top left of this post.
Wait for it to load the official page of the Alpha version Demo.
Fill out the form with the requested data (name, surname and email).
Click "Subscribe to list".
Confirm your email by clicking on the link received.
You will Receive another email with a link to download the game... Let's go!
The release date will be December 2018 and you'll be able to get Hello Neighbor Hide and Seek on Steam.
Requirements Hello Neighbor Hide and Seek (recommended)
OS: Windows 10
Processor: Intel Core i7
RAM: 8 GB
Graphics Card: GTX 1060
DirectX: v.12
Disk Space: 5 GB available