PIGGY ROBLOX

GAME INFO
PIGGY ROBLOX: it's a horror game based on Granny, but you'll have to escape from… Peppa Pig!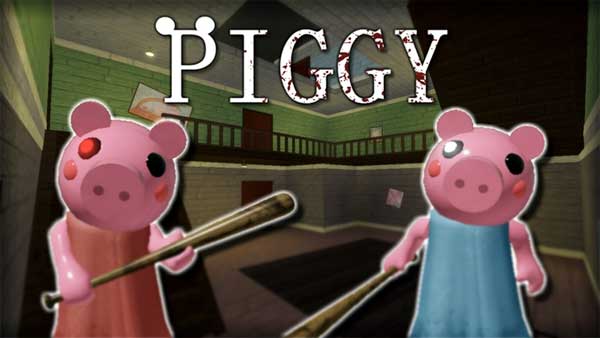 Piggy it's a horror Roblox game that is based on the success of Granny, but instead of escaping from a grandmother… you'll have to escape Peppa Pig! Will you have enough courage to face this challenge? read on and we'll tell you more, plus how to play for free.
In this game, you can play as a survivor, trying to complete challenges, but without Piggy catching you and eliminating you. You can escape, but it won't be easy.
Hide behind a door, get in a closet, but… don't make any noise if it comes up or you'll be finished! Your goal is to find all the items and objects, to use them correctly (only one object at a time) and escape from the House.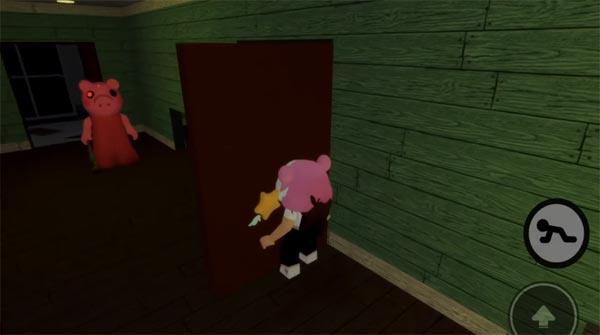 Instead of escaping, you can also temporarily leave Piggy by hitting her with some items… find out what they are!
You will also have the option to play as Piggy, catching and liquidating the other players online (up to 6).
The chapters or levels of the game are: Chapter 1: House , Chapter 2: Station, Chapter 3: Gallery, Chapter 4: Forest, Chapter 5: School, Chapter 6: Hospital, and Chapter 7: Metro.
Piggy it's a game made for Roblox, developed by an independent programmer named Minitoon (see his twitter profile here).
Below you can see the entertaining gameplay of the British YouTuber DanTDM (with more than 23 million followers):
If you liked this game you may be interested in other similar horror games from our collection, like: Greener Grass Awaits, Rainbow Friends Roblox, I'm on Observation Duty, Back 4 Blood, Little Nightmares 2, Phasmophobia, Broken Through, Siren Head Game, Labyrinthine, Here in the Backrooms, Project Playtime, Five Nights At Freddy's: Security Breach, Boris And The Dark Survival, Hello Neighbor or Hello Neighbor 2 (Alpha).
Download and play ROBLOX: Piggy for free
To proceed to play for free, click on the "Play Now" button at the top left of this page and you will reach the official Roblox page. To be able to play, you must have installed on your PC or Mac the Free Application of games Roblox.
How to install Roblox on your PC or Mac
1- When you reach the official Roblox page of the game, click on the green "PLAY" button.
2- Choose avatar.
3- A message will appear, click the "Download and Install ROBLOX" Button and the download will begin.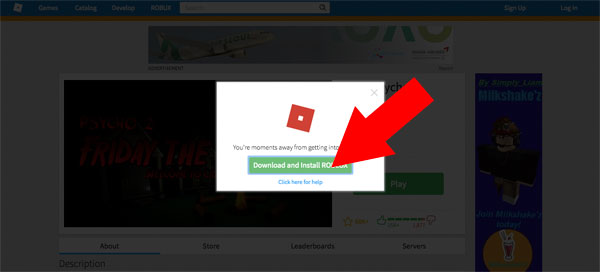 4- Run the downloaded file (RobloxPlayerLauncher.exe) and follow the installation instructions.
5- Once the installation is complete, you can play any Roblox game by clicking on the "PLAY" button.