SKRIBBL.IO

GAME INFO
SKRIBBL.IO is the multiplayer game of guessing drawings like Pictionary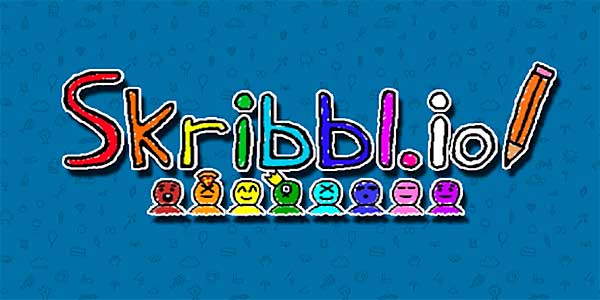 Skribbl.io is a game of draw multiplayer in which you'll confront players from all over the world, in English and several other languages. The system will propose a word for each round and you'll have to draw that word or guesstimate. The sooner you guess the word the more points you accumulate... it's Not easy!
The game emulates the success of the famous Pinturillo 2. The online player with the most points at the end of the rounds will be the winner. Choose a word among the three options and get ready to draw with a time limit of 80 seconds. Customize your character and create your private room of the game... let's draw!
The game is very fun and addictive, besides allowing us to confront real players. Skribble.io has been created by a developer independent German anonymous (view your twitter). The famous british YouTuber DanTDM (close to 20 million subscribers on his channel and one of the most influential in the thematic gamer in English), has made a complete gameplay of the game. The also influential VanossGaming (one of the most followed with over 23 million subscribers) has also been trapped by the game, in your video "Skribbl.io Funny Moments - Worst Artists Ever!" and that you can see below:
How to play free online Skribbl.io
The game has been released free download and unblocked in your own web page. If you want to play free Skribbl.io continues with these simple steps:
Click "PLAY NOW" located in the top left of this post.
Wait for it to load the official website of the game.
Write your name and set up your avatar.
Click "Play".
In the next step, the system will assign a game room and hook you up with other players online real automatically.
Let's draw!
(Link-alternate access here).
You can see many hacks and tricks and word list of skribbl.io.
Controls
Mouse: to draw, to choose the type of pencil, shapes, colors, etc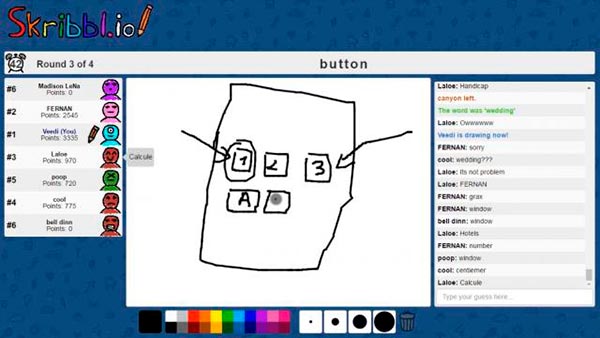 Technical Requirements to play Skribbl.io
OS: Windows, Mac OSX, Linux ... (only on a browser).
Disk Space: - (game online without download)
If you liked the game, maybe you are interested in other Mental Challenge Games similar as: Will You Press The Button, Waffle Words, Crystal Fairy, Lines and Blocks or Inch by Inch.