BALDI'S BASICS PLUS

GAME INFO
Baldi's Basics Plus: Baldi has returned with the new Horror Game it is… its full version!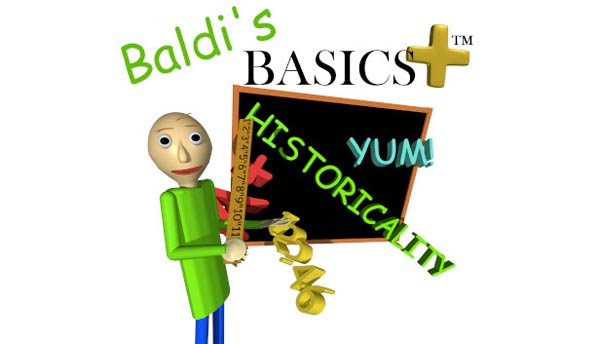 Baldi's Basics Plus is one of the most anticipated horror games for millions of players around the world who got caught up in Baldi's Basics in Education and Learning and is that this Plus version is the full game of it.
Read on, because in our article we will tell you all about this novelty (new characters, game modes, etc.) and also how to download a free demo of the game where you will try the new challenge mode… Here we go!
In this version you will return to the original scenario of the saga (the institute), where you will again find absurd characters, as well as the craziest and most disturbing teacher.
As in the first game, your mission will be to find different notebooks around the school, while trying to prevent Baldi from finding and catching you. It seems easy, but it's not at all!
Baldi is always listening and any noise will make him come to you. You'll need to be very attentive and stealthy, as you complete your mission and find items scattered around the school (which may be useful to beat the sinister character).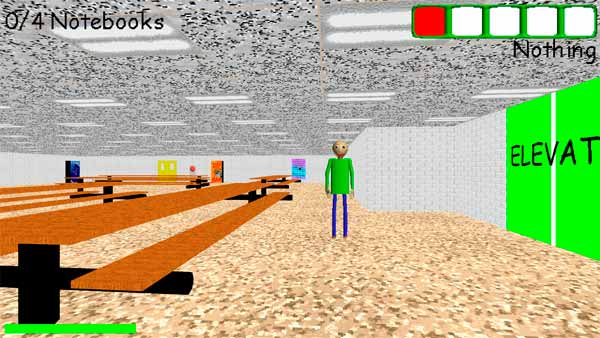 Not only will you have to watch out for Baldi but you will also encounter countless characters that will try to prevent you from succeeding (some already known and some completely new).
Playing Baldi's Basics Plus will take hours and hours, because every time you play it will be completely different: it changes from the design of the stage, the rooms, the obstacles and even the characters that will appear.
An important aspect of this version is the random events, where at any time something will happen that will influence the game, to make it even more challenging: the school can be flooded with water! or cover yourself with fog! It's something that will catch you off guard and make it all more fun (or terrifying).
Baldi's Basics games made a splash a couple of years ago, with a mix of scares and laughs in equal parts. In this version, its creator presents us the full version of initial success.
Game modes in Baldi's Basics Plus
Main Mode
In this mode, you must complete different randomly generated levels. If you run out of lives, the game ends and you start again.
Endless Mode
In this fun game mode, you'll compete trying to catch as many notebooks as possible before Baldi catches up with you. You can play in a preset scenario or a random one to make it harder!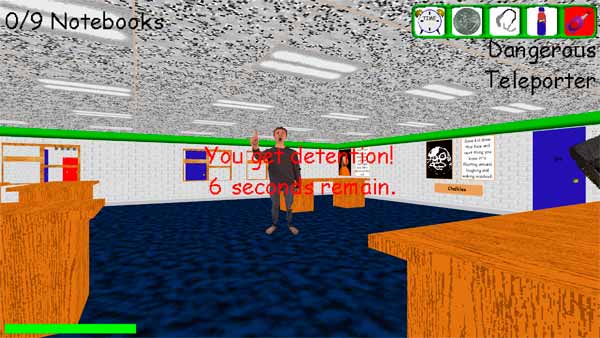 Challenge Mode
By playing main mode and passing levels, you can unlock challenges as fun mini-games. Will you be able to run with Baldi at very high speeds?
Field Trips Mode
You will participate in excursions from the main game mode. In this mode you can practice or just have fun getting the highest score possible.
Baldi's Basics Plus Gameplay
The famous YouTuber Markiplier (more than 26 million followers on his video channel) is already commenting on the game. You can see its gameplay below:
How to download and play Baldi's Basics Plus for free
The game has already been released on different portals for download (Steam, Gamejolt or itch.io) and in a paid version, but you can play an official demo version where you can try The Challenge Mode.
If you want to download for free Baldi's Basics Plus (Demo Challenge) continue with the following steps:
Click on the "Play Now" button at the top left of this post.
Wait for me to load the official website of the game in Itch.io.
Click on the "Download Now" button.
In the next step, he will ask you to indicate an amount as an economic donation. If you don't want to donate anything: click on the "No thanks, go to downloads" option.
Download the official game, choosing the PC version Windows 32-bit or 64-bit.
Unzip the file.
Follow the on-screen instructions and… let's play!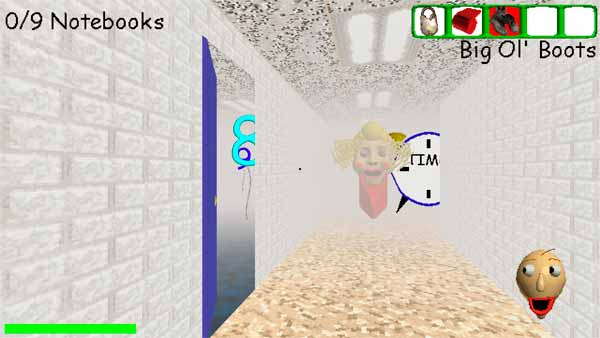 (Download alternative here):
Controls
W-A-S-D: move
Mouse: turn
Clic izquierdo: interact
Clic derecho: use objects
Rueda (Mouse): change objects
Shift: run
Barra espaciadora: look behind you
Pestaña: view quick map
M: view advanced map
Note: If you want, you can change and customize these controls as you want.
Use the control Mapper to change these controls to your liking!
Technical requirements to play Baldi's Basics Plus
OS: Windows 32 / 64 bits
Disk space: 36 / 39 MB de
If you liked the game, you may be interested in other similar horror games like: Project Playtime, Impostor Hide, Dredge, Hello Neighbor 2 (Alpha), Start Survey?, Sinister Squidward, Hello Puppets: Midnight Show, Five Nights At Freddy's: Security Breach, Siren Head: Retribution, Boris And The Dark Survival, Hello Guest (Hello Neighbor 2), Granny o Hello Neighbor.
Baldi's Basics Plus is a standalone horror game created by Basically Games. You can check out more information on their official website or buy the game on Steam, Gamejolt or itch.io..