SINISTER SQUIDWARD

GAME INFO
SINISTER SQUIDWARD is the Survival Horror Game based on the popular TV series SpongeBob SquarePants... Discover the Sinister Side of Squidward!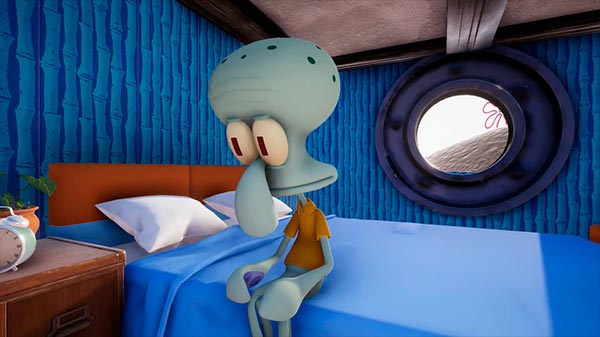 Sinister Squidward is one of those independent horror games that are a technical marvel and more considering that its creator has only spent 3 months in its development with Unity. In this review we will tell you more about this game that is standing out among streamers, how you can download and play free… Let's get started!
If you are a fan of the series you can already imagine the game scenario: the Bikini bottom. This horror game is based on Squidward as the main protagonist and his life is very monotonous.
His job as a cashier at the Krusty Krab restaurant is taking its toll on his mental health, until one day he goes crazy and transforms into a ruthless killer, starting to attack all customers.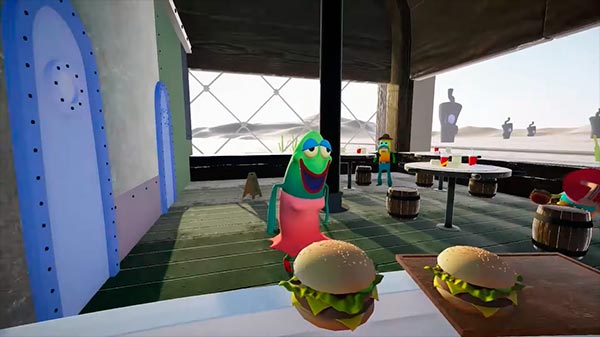 But that will only be the beginning, because his goal is to finish SpongeBob and all his friends: Patrick, Gary the Snail, … actually, everyone in a bikini is in danger!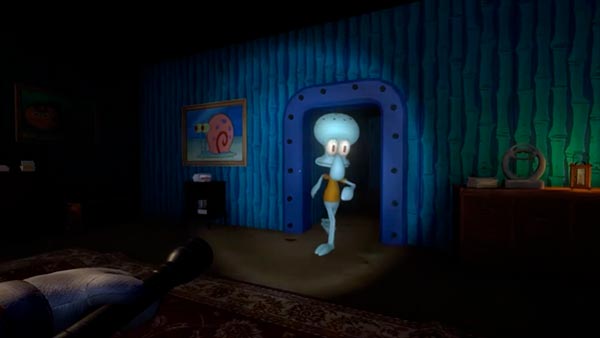 But let's take action, because in this game you will be Sandy Cheeks, the intrepid squirrel and you will have to find and save all your friends, before Squidward finds them first.
In short, Sinister Squidward is very well done, both graphically and the soundtrack. The jumpscares are apotheotic and the gameplay at the level of big productions, besides being a very fun survival horror game. We totally recommend it… do you want to play right?
Sinister Squidward Gameplay
A game of SpongeBob and scary could not pass by the famous American YouTuber Markiplier, one of the ones with the most followers on the popular video portal. Here's his crazy analysis of this game:
How to Download and Play Sinister Squidward for PC for Free
As an independent game, Sinister Squidward has been released in February 2023 on the popular indie game portal known as itch.io . If you want to download Sinister Squidward for free follow the step by step instructions:
Click on the "PLAY NOW" button located at the top left of this same post.
Wait for the official website of the game to load on Itch.io .
Click on the "Download Now" button.
In the next step, it will ask you to indicate an amount as a financial donation. If you don't want to donate anything: Click on the "No thanks, go to downloads" option
Choose the file you want, depending on the operating system of your PC (Windows or macOS).
Follow the on-screen instructions.
Enjoy the game!
(Alternative download):
Technical requirements to play Sinister Squidward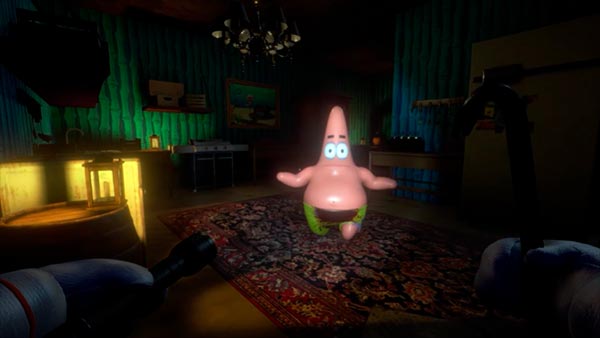 OS: Windows / OS X
Disk space: 956 MB / 966 MB available (respectively)
If you liked the game, you might be interested in other similar Horror Games like: Dredge, FNAF Security Breach Ruin DLC, Amanda The Adventurer, Project: Playtime, Garten of Banban, Secret Neighbor, 6 AM At The Chum Bucket, We Went Back or Piggy Roblox.
Sinister Squidward has been developed in Unity, for 3 months, by the independent creator Rinbash. For more information about his projects or game news, you can visit his YouTube channel.