CAPTAIN TSUBASA: Dream Team (PC)

GAME INFO
Captain Tsubasa: Dream Team (PC) © is the soccer game based on the popular Japanese manga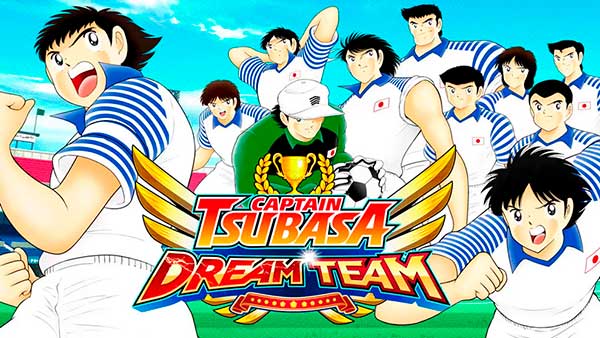 Captain Tsubasa: Dream team © is the football game in which you will be able to form your team, design the outfit, choose your players, train them, discover the tricks ... hooked to the infinity of Game modes available, such as Story mode (based on the well-known comic of Captain Tusbasa ). Compete against online players from all over the world... will you win the World championship?
The well-known YouTuber ITownGamePlay, has already commented on the game with this entertaining gameplay in Spanish:
Captain Tsubasa: Dream Team has been created and developed by the Japanese production company KLab Games . The popularity of the game on mobile devices (App Store and Google play) have created a very active community of online players. For the latest updates of the game, you can visit the official site.
How to download and play for free Captain Tsubasa: Dream Team on Pc or MAC
Is it possible? The answer is Yes and it is very simple. The game has only been released for mobile devices in the Apple App Store and Google play Android, but you can download the game on your Pc or Mac and play as in one of them. All you have to do is download and install the BlueStacks App Player (official site) a Software that participates as shareholders of top-level video game and electronics companies (Samsung, Intel, Qualcomm, AMD, Citrix, Ubisoft, Disney, Big Fish Games...) Allows Android apps and games to run on Pc or MAC computers just like they do on a mobile device.
Tutorial: Install Captain Tsubasa: Dream Team Step by step
Download Bluestacks App Player on your Pc or MAC (click here )
Once you have downloaded the package proceed to install it.
opens the program.
Click "Search".
writes "Captain Tsubasa" in the search field and presses Enter.
when you see the application click on it and you will be redirected to the Google Play.
Click to install the application in the Bluestacks app Player.
Once the installation is complete.. You already have the game on your Pc/Mac to play for free!
If you liked this game you might be interested in other Sports Games and Strategy Games from our selection, such as: Mother Simulator, Basketball, Mini Putt Gem Garden, Plants vs Zombies or Eat The Rich (Black Friday Simulator).