TOTALLY ACCURATE BATTLE SIMULATOR

GAME INFO
Totally Accurate Battle Simulator ™ the addictive war and strategy game of the creators of Clustertruck
Totally Accurate Battle Simulator (or TABS) is a war and strategy game in which you will have to lead an army to victory in original 3D battles. A whole war simulator where you'll have to prove that you're a military strategist. Choose Army (red or blue), equalize it with the deadliest weapons: swords, arches, spears, shields, sticks, catapults,… and many more!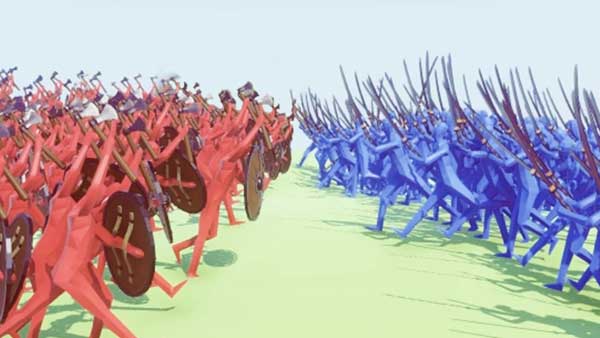 Place your troops strategically on the battlefield, catapults, archers and other units to observe this original tactical spectacle. Depending on your accomplishments, get new weapons and upgrade your army throughout the game… even with Giants!
TABS Gameplay
Totally Accurate Battle Simulator promises to be a game that will give you talk on the networks and is already being commented by YouTubers as DanTDM (one of the best known, with over 21 million followers). Look at their gameplay below:
This wonder has been developed by Swedish Landfill Games AB (website), creators of other indie games hits such as Clustertruck.
How to Download and play free Totally Accurate Battle Simulator (Pre-Alpha version)
The game is currently under development, but you can sign up now to download the Pre-Alpha Pc version of Totally Accurate Battle Simulator, which will be available from November 15, 2016.
You can access the official registration page in the "Play Now" button at the top left of this page. After registering your email and choosing as a Windows system( only available for Pc), on the 15th you will receive an email with the download link… Don't miss your chance!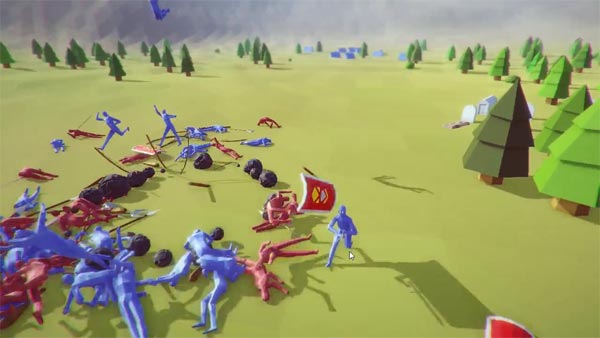 Update: The Alpha version of TABS is no longer available. It is only possible to buy the game at Steam:
TABS Release Date
The game, in its final version, was released on Steam on April 1, 2019.
Technical Requirements
OS: Windows 7
CPU: 2.5 GHz
Graphics: GTX 560ti
Disk space: 300 Mb
If you liked this game you might be interested in other Action Games or Strategy Games in our collection, such as: Cookie Clicker, Hyper Jam (PC), Gorn, Apex Legends Battle Royale (PC), House Flipper or Raft.