EAT THE RICH (Black Friday Simulator)

GAME INFO
Eat the Rich ™ (Black Friday Simulator) is the most original and addictive game you've ever seen.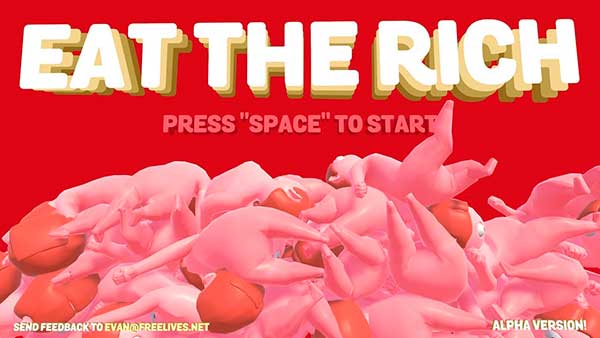 Eat the Rich (Black Friday Simulator) is one of the strangest but addictive strategy games you'll find. Prepare to control a horde of peculiar characters: somewhat clumsy compulsive shoppers. Your only mission: get the most bargains on the Black Friday deals.
Gameplay is chaotic but highly addictive, with character movements based on physics. It crosses walls if necessary, but discounted prices have to be taken advantage of… it leads buyers to the products on offer and then to the box to pay. Don't think it'll be as easy as it looks… you dare?
A whole parody of consumerism and the euphoria of Black Friday sales coupled with characters of clumsy and uncontrolled movements. The title (in addition to giving title to a song by Aerosmith) is based on the phrase of the famous French thinker:
"When the people shall have nothing more to eat, they will eat the rich".

Jean-Jacques Rousseau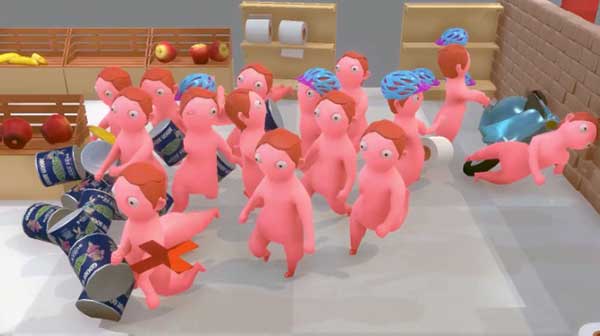 Eat the Rich is an independent game created by Call of the World, a group composed of programmer Evan Greenwood and artist Luc Wolthers. It has been developed for the 2019 Pirate Jam. Are the same creators of Gorn.
Eat The Rich Gameplay
Daniel Robert Middleton, better known as DanTDM, is one of the best-known YouTubers in the field of video games (with more than 21 million followers on his channel). A fun and hilarious gameplay/analysis of this chaotic game has been uploaded and you can see below:
How to download and play free Eat the Rich (PC)
The game is in the development phase, but the creators have already released an Alpha version of evaluation as a test and to detect bugs (only in Windows version). If you want to download free Eat the Rich for PC follow these simple steps to play:
Click on the button "PLAY NOW" button at the top left of this post.
Wait till I upload the link to the official game site on itch.io.
Click the "Download Now" button".
Download the .zip file.
Unzip the file.
Click on the .exe file.
Follow the installation instructions on the screen of your pc and… let's play!
Controls
(Follow the tutorial you will find in the game)
Eat The Rich Release Date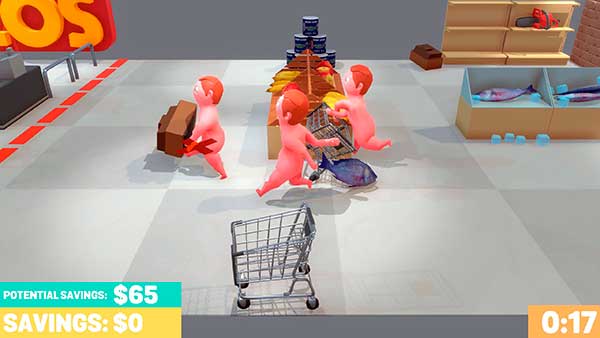 According to its creators, the game is in a very Early Alpha version, but the final version plans to release it throughout 2019. Go through here and find out more!
If you liked this game you might be interested in other strategy games from our selection such as: Totally Accurate Battle Simulator, Two Point Hospital, Plants Vs. Zombies, Death And Taxes Game o Jump Out The Box: Computer.
You can find out and see the latest updates on the itch.io profile or his twitter account.