CLUSTERTRUCK

GAME INFO
Clustertruck: the truck game, is a marvel of indie games and a chaotic addiction for its gameplay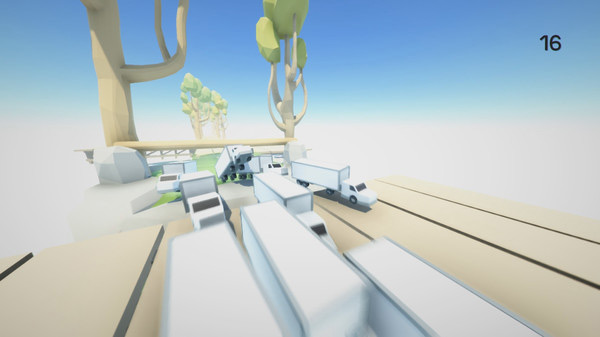 In Clustertruck (in earlier versions known as Highway Flight Squad) is a spectacular and chaotic platformer 3D first person with a mission very surreal but addictive and original: jump on a herd of truck-trailer, 18-wheeler, going from one to the other, as they circulate through dangerous circuits full of obstacles and dangers. It is considered to be one of the most successful action games of recent years.
The objective of this original game seems simple, reach the goal without falling to the ground, but it becomes a complicated combination of skill and reflexes because the herd of trucks circulate without control, with collisions between them, accidents, explosions, burning trucks… This gameplay makes it impossible to fall into the routine in which the player already knows by heart how to proceed to win… this game is random! which multiplies the fun and uncertainty.
Embark with Clustertruck on a journey of madness through different worlds where anything can end you and you must be alert. The main features of the game are as follows:
80 unique game levels.
8 different scenarios.
Endless Mode where the goal is to survive as long as possible.
Game level editor.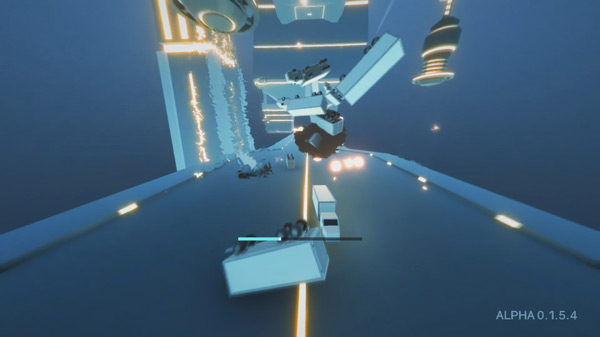 How to download and play free Clustertruck?
To be able to download Clustertruck for free (official Alpha version) you must follow these steps:
Click on the "PLAY NOW" button.
In the next step, click on the image or text below.
A new window will open.
At the end of the post, click on the link "Download the CLUSTERTRUCK Alpha Here (Windows Only)"
Follow the download and installation instructions.
Enjoy the game!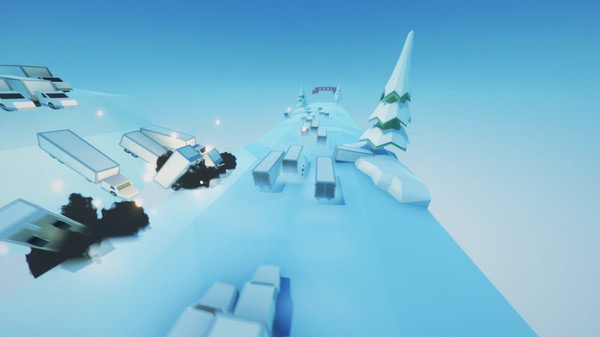 Video Tutorial (Clustertruck Gameplay)
We leave you a video where the famous Jacksepticeye (with more than 27 million subscribers on his YouTube channel), shows us how to play:
This game has been developed by the studio Landfall Games AB in Stockholm (Sweden), which stands out for its indie games (website) and is scheduled for its official launch on Steam on September 27.
See the game on Steam here.
See more information about the development of the game on Reddit aquí.
If you liked Clustertruck, you might also be interested in other action games like: Roblox Squid Game, Knockout City, Fireworks Mania, Friday Night Funkin or Among Us.