RUST

GAME INFO
Rust es el Juego de Acción Multijugador donde debes hacer lo que sea para sobrevivir... ¡El Juego del momento en Twitch!

Rust is one of the action games of the moment, which is getting millionaire audiences on Twitch. The game is not new, it came out a few years ago and now revives thanks to its success on platforms such as Twitch.tv. in our article we tell you more about this new event of 2021 and tell you if it is possible to download the game for free… Here we go!
First of all we explain what is Rust? It is a fictional world based and extreme survival game (created by the British studio Facepunch Studios).
In the game you must explore, find objects, build weapons, defend with nails and teeth your possessions, preventing other players from stealing or even killing you to achieve it.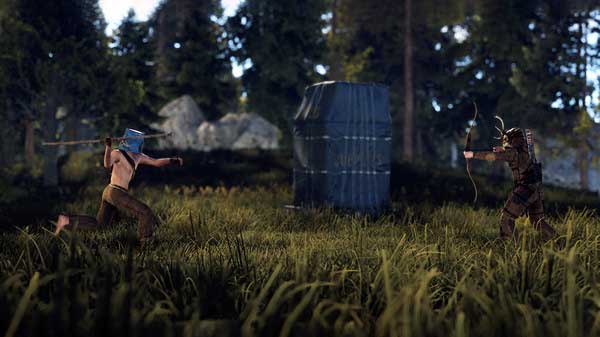 Not only will you have to worry about defending yourself and attacking to steal your weapons or clothes from other opponents, but you also have to worry about fishing or hunting to feed yourself (and prevent your food from being stolen).
You can play solo, for free, but you can also team up with other players online, form alliances and work as a team to attack or defend against attacks from other groups.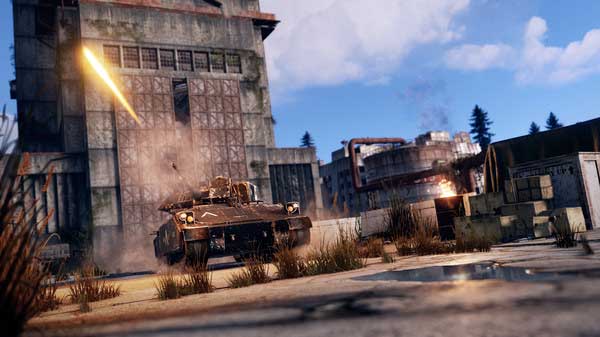 In short, the biggest danger of the game is that you will be killed to steal and that you have to start the game from scratch. But Rust has something very particular: even if you are killed, your player remains on the stage of the game and while you return to the game any other player can plunder your belongings.
Rust is a phenomenon on Twitch, with more than 1 million viewers. Something surprising, because it is already one of the most watched streaming events of the popular platform and because Rust was launched in 2013 and now has reached its greatest fame… Would you dare to play?
Rust Gameplay
You can see the gameplay-analysis of DanTDM (YouTuber with more than 24 million followers on his channel):
How to download free and play Rust
Rust fue lanzado en 2013 y, lamentablemente no hay ya ninguna versión de prueba (demo, alpha, beta, ...) y Egoland se basa en un servidor privado al que solo se accede por invitación.
Rust was released in 2013 and unfortunately there is no longer any trial version (demo, alpha, beta, …), but you can still play Rust (paying) or play another game that looks pretty similar and has been tremendously successful since its release: Raft, with a very similar concept of survival with a first-person perspective.
To download for free (demo) follow these steps:
Click on the "Play Now" button located at the top left of this same post.
Wait for the link to the game page to load in itch.io.
Click the "Download on ich.io" button.
It will direct you to the game page in itch.io.
Scroll down to the "Downloads" section and choose the most suitable version for your PC (Windows / Linux) or Mac (32 or 64 bit)
The download of a file with the game will start.
Follow the download and installation instructions.
Enjoy the game!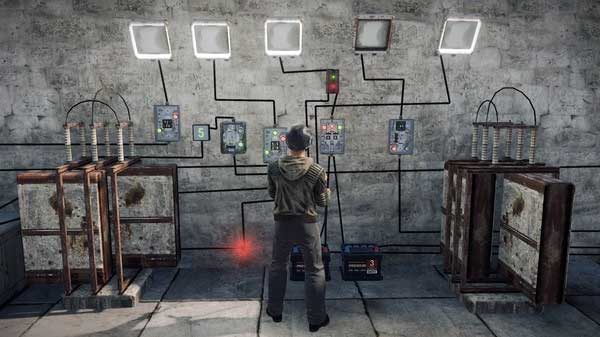 If you liked the game, you will surely be interested in other similar action games, adventure games and Battle Royale games like: Spellbreak, Dredge, Grounded, Fall Guys, Havocado, Pummel Party, Fortnite Battle Royale, I Am Fish or Hello Neighbor.
Rust ha sido creado por el estudio independiente Facepunch Studios (creadores también del juego Garry's Mod). Si lo deseas, puedes comprar Rust en Steam aquí.
Rust has been created by the independent studio Facepunch Studios (creators also of the Game Garry's Mod). If you wish, you can buy Rust on Steam here.