Roblox: SQUID GAME

GAME INFO
SQUID GAME is the Action Game from the famous Netflix series… The Squid Game in ROBLOX version!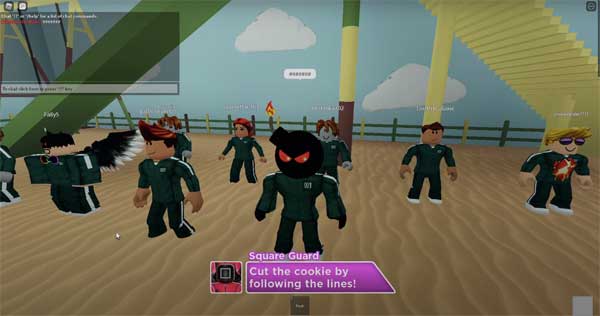 Roblox Squid Game is here, the Roblox version of what is being the most watched TV series on Netflix worldwide: The Squid Game. This multiplayer Battle Royale is one of the action games of the moment, with thousands of players on the popular video game platform.
In Roblox you will find many versions of this game, but in this post we present the one that has more reviews, better score and for being the most played (Trendsetter Games). In addition, we tell you how you can download and play it for free on Roblox… and all the Squid Game Codes!
As in all Roblox games, in this title you will face up to 55 players online with a single purpose: survive the terrifying game of squid.
If you still do not know what the series is about, we summarize it: dozens of people with economic problems are recruited to participate in a seemingly simple game and the winner will take a millionaire prize that will solve all their problems.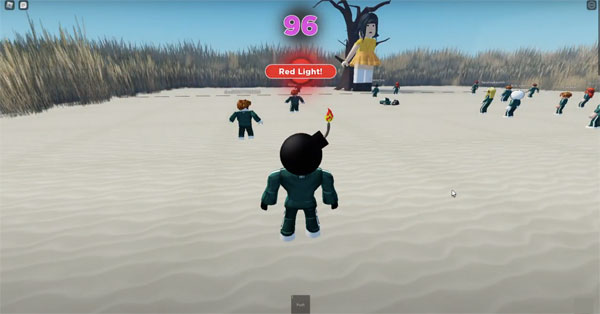 The mysterious corporation that organized the game has forgotten one detail: only one participant can come out alive, the winner. Thus all players compete for their own lives motivated by greed and the need for survival.
With this unsettling plot you'll be involved in games and tests that seem easy, but hide deadly traps that will automatically remove you from the game and from this world!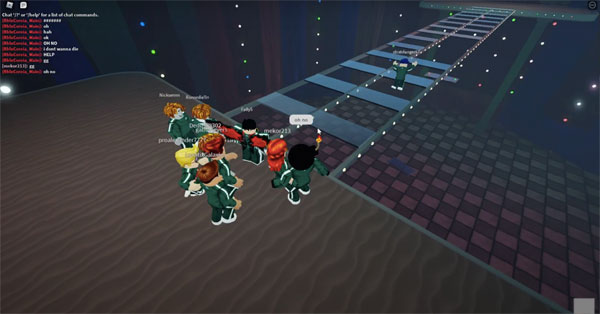 Get ready to participate in mini-games in which you will not only have to be skilled but you will have to use your wits, strategy, collaborate with other players (who can betray you), forge alliances, etc.
You can never break the rules or you will be eliminated, watch your back to not fall into a trap of your companions, watch where you step because it can be a trap,… a pure Battle Royale game!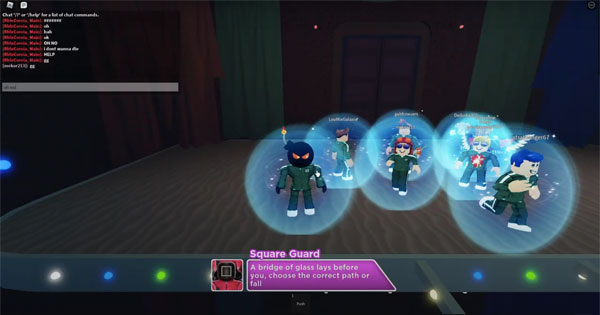 To conclude, this fun and disturbing Roblox game is true to the plot of Squid Game and is very entertaining to play with friends online… who will be able to win without breaking the rules?
ROBLOX Squid Game Gameplay
The YouTuber PewDiePie (with more than 110 million followers on his channel), is one of the most famous streamers. Below you can check out his fun Roblox Squid Game game review:
How to Download and Play Free ROBLOX Squid Game for PC
The game has been released on the popular Roblox gaming platform and is completely free. If you want to download free Roblox Squid Game for PC you just have to follow these instructions:
Click on the "PLAY NOW" button at the top left of this post.
Wait for the link to the Roblox website to load.
Click on the green button "Play".
Choose avatar.
A message will appear, click the "Download and Install ROBLOX" button and the download will begin.
Run the downloaded file (RobloxPlayerLauncher.exe) and follow the installation instructions.
Once the installation is complete, you will be able to play any Roblox game by clicking on the "PLAY" button.
Enjoy the game!
Squid Game Codes - Roblox
On a regular basis, the creators of the game release countless codes for Squid Game and there are more and more. Visit us every day to get the new Squid Game Codes before anyone else.
Here is an up-to-date list of valid Squid Game Codes that you can redeem for money to purchase accessories and upgrades for your character on Roblox: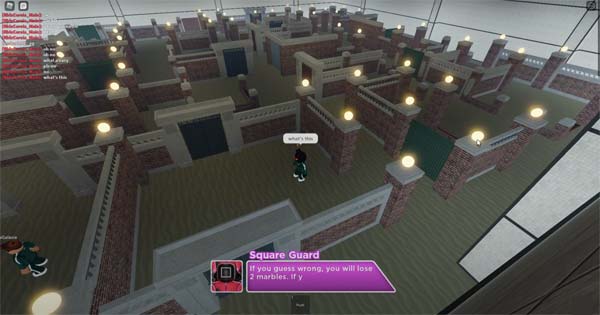 LotsOfLikes! - get some free money.
LostsOfPlayers - get some free money.
ThanksPewDiePie - get free money (500).
PewDiePie - get free moneys (500).
30kMembers - get free money (250).
FrontPage! - get free money (200).
FirstCode! - get free money (500).
10k - get free money (100).
LotsOfStuff – get free money (500) (Expired)
Marbles – get free money (100) (Expired)
If you liked the game, you might be interested in other Action Games and Battle Royale Games from our collection like: Knockout City, Fireworks Mania, Fall Guys, Apex Legends, Fortnite Roblox or Rust.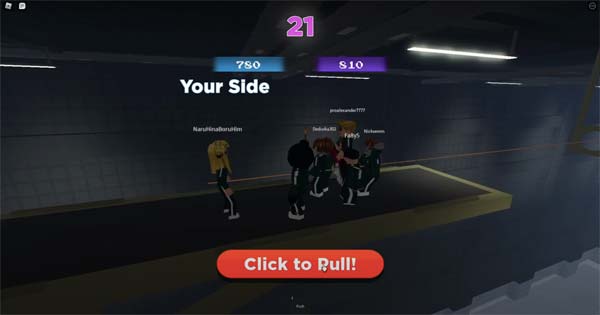 This version of Squid Game on Roblox has been created by Trendsetter Games, directed by an American independent programmer. For more news and information about this game, you can visit his twitter.