SURGEON SIMULATOR 2

GAME INFO
Surgeon Simulator 2… the craziest Simulator Game is back now with Online Co-Op mode!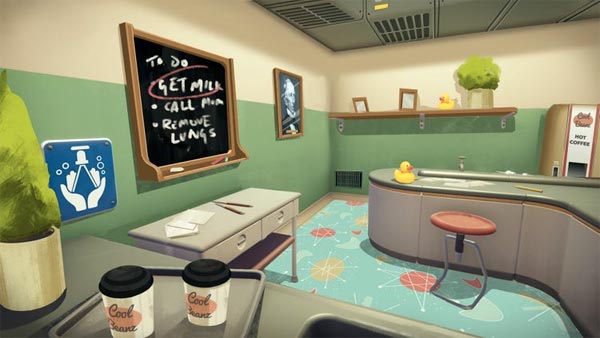 Surgeon Simulator 2 is the second part of one of the most hilarious medical and skill games, where new operations and an online multiplayer mode of the most fun come back… you will have guaranteed laughter with friends!
In our post we tell you all about this original game and how you can download and play for free. (Continue reading)
The original game has already caused a sensation since its presentation at the 2013 Global Game Jam, with a simulator of amateur Surgeons where black humor and skill were mixed
The most addictive thing about this game is how complicated it is to handle the controls: hands with a first-person perspective that requires a lot of skill in the movements.
As the main novelty of the game, up to 4 users can now play online (which makes it even more fun), with a cooperative mode.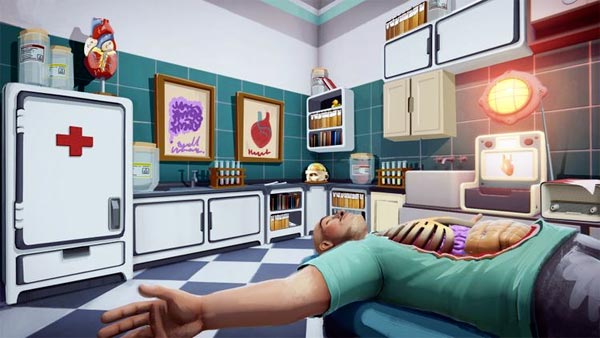 But in addition, we can play levels created by other players and a story mode that we have to discover by solving additional tests.
Operating a patient in a team is much more fun than solo mode and it is very easy for the intervention to become a medical malpractice!
As a team leader, it is more productive to distribute tasks among 3 more players and that Bob (the patient) does not end badly.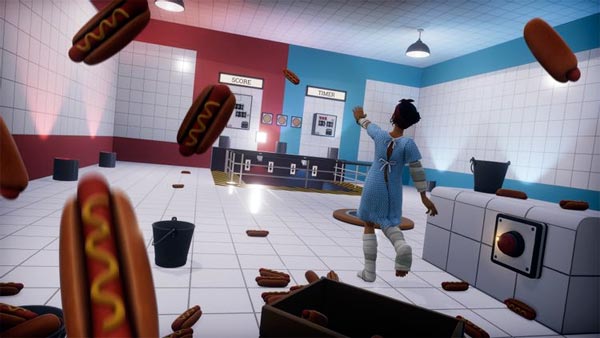 The tests or puzzles are hilarious, as much or more than the operations, transfusions and organ transplants you will have to perform.
With this simulator game you will have the opportunity to laugh a lot with friends, with very comical situations… try it!
Surgeon Simulator 2 Gameplay
Such a fun and crazy game could not have better player than the famous Markiplier (with more than 28 million followers on his YouTube channel):
How To Download Free Surgeon Simulator 2 (Alpha)
The Alpha of the game is scheduled for this year 2020 and to subscribe you can do it here (sign up for the newsletter).
Update: The Surgeon Simulator 2 Alpha is no longer available (because the game has already been released), but you can play a free version of Surgeon Simulator in VR.
If you want to play Surgeon Simulator VR: Meet the Medic for free follow these steps:
Click on the "Play Now" button located at the top left of this same post.
Wait for it to load the link to the game page on Steam.
Click on the "Install Game" button (previously you must have Steam installed on your PC).
Follow the download and installation instructions.
Enjoy the game!
Note: an HTC Vive or Valve Index VR viewer is required to play.
Surgeon Simulator 2 Date Release
Surgeon Simulator 2 was released on August 27, 2020, for PC (on Epic Games and later on Steam).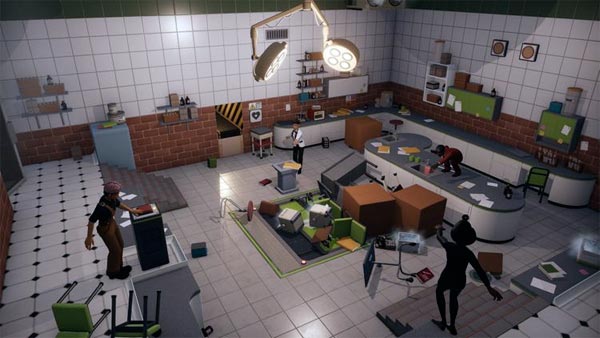 Minimum Technical Requirements
OS: Windows 10
CPU: Intel Core i3-3225 3,3 GHz
RAM: 4 GB
Graphics: GeForce GTX 460
DirectX: v. 11
Disk space: 10 GB
Internet connection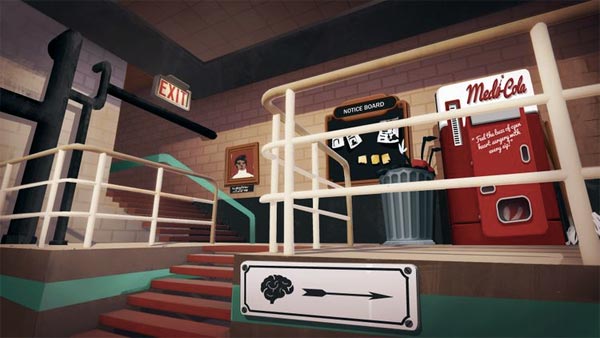 If you liked Surgeon Simulator 2, you might be interested in other medical and action games from our collection like: Two Point Hospital, Kill It With Fire, Pigeon Simulator, Back 4 Blood, Among Us o Untitled Goose Game.
British video game developer Bossa Studios is the creator of the Surgeon Simulator saga. If you want to check more information and updates about the game, you can visit its sitio oficial, twitter or instagram.