KNOCKOUT CITY

GAME INFO
Knockout City is the Multiplayer Team-based Action Game… The Dodgeball!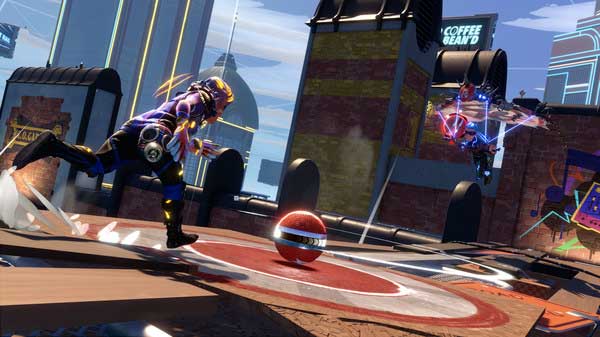 Knockout City is the latest in EA, a multiplayer game in which online teams face off in a particular competition of the classic Dodgeball game. The version called Private Party can be played for free and has already become one of the most viewed action games on Twitch. Hurry up to download for free (it is for a limited time and without limits), because in this article we tell you how and everything about the game we started!
The game takes place in Knockout City, a somewhat futuristic city where you will meet other teammates and rival teams in combat in which you will have to eliminate your opponents by throwing balls, in the style of the Dodgeball game.
The learning of releases is very intuitive, anyone can learn in a matter of minutes. The system of aiming at the enemy is automatic, but in this game it is not so important to aim as strategy, especially team play, in addition to mastering the movements.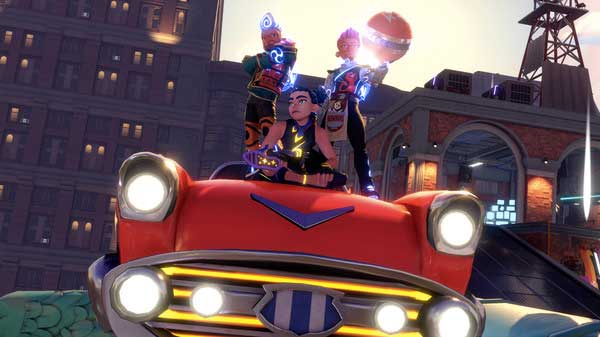 It is very important a good communication with the other players of your team, through the voice chat, to coordinate and surprise the opposing team.
Try to catch the ball of an opponent, to return it with much more power. It makes throws with curved effect, to deceive the opposite and anticipate their movements.
EA allows you to play for free the version called Private Party, which has no limitations and where you can absolutely enjoy all the maps, all the game modes, all the types of ball and even customize your character with the achievements.
You can throw the ball or wait for it to charge and make it more powerful. You can make launch feigns to trick your enemy, etc. The possibilities are endless… what if you run out of the ball? you can make yourself a ball and have your teammates throw you!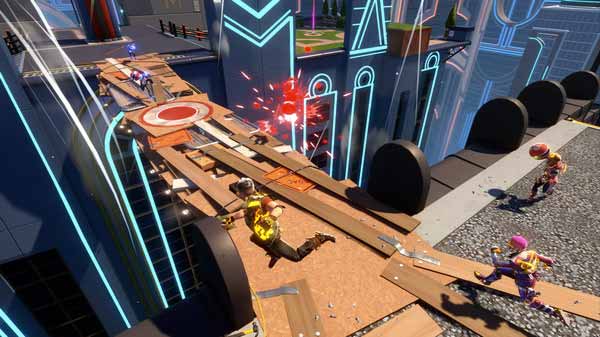 If a player receives 2 balls, he disappears (and reappears in 5 seconds). The goal is to get more points than the opposing team.
There are special balls, which enclose in a temporary sphere the player or another that is like a time bomb that can explode at any time,… and in every season (9 weeks) EA promises new maps, new balls, etc.
In short, Knockout City promises to be very addictive, a game that does not require much learning skill but a great coordination with the other players, where mischievousness in the throws and the ability to dodge the ball can offer assured laughter… what are you waiting for to play it?
Knockout City Block Party Trial Game modes
At the time of launch, these are the game modes you can find:
Standard KO Mode: team games 3 c 3 best of 10 games and 3 eliminations/game.
KO Mode for Carom Teams: it is played only with special balls or even all at the same time. At the moment it is considered the most fun way to play as a team.
Diamond Catcher mode: you will have to collect diamonds thrown by other eliminated players.
Fight Mode: 4c 4 team fight where there are no balls of any kind and you have to throw your teammates made a ball (or yourself).
Knockout City Gameplay
Since its launch, just a few days ago, Knockout City is already one of the viral phenomena of Twitch, but also on YouTube, as is the case of H2ODelirious (with more than 13 million followers) that has already published a fun gameplay and that you can see below:
Markiplier is also talking about the game in one of his latest videos (watch it here).
How to Download free Knockout City Block Party Trial
The game has already been released on many platforms and, among them, the PC version. EA's genius was to offer this free version for the first 10 days of release. If you want to play Knockout City (Private Party) free run and follow these steps to download the game:
Click on the "PLAY NOW" button at the top left of this post.
Wait for the link to the game page on Steam to load.
Scroll down to the "Download Knockout City Block Party Trial" section (see attached image below).
Click on the "Download" button (you must previously have Steam installed on your PC, it's free here).
Follow the download and installation instructions.
Enjoy the game!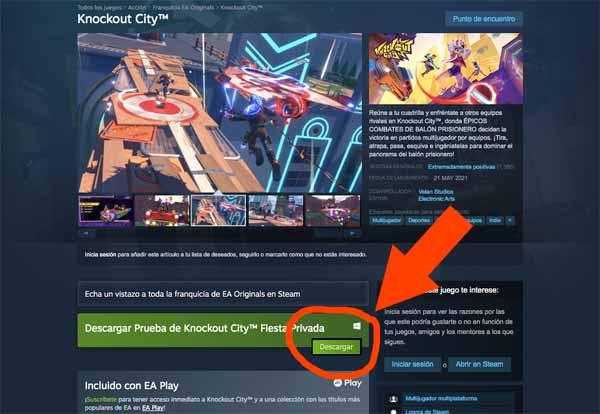 Knockout City Release Date
Knockout City was released on May 21, 2021 in versions for PC (Windows), Nintendo Switch, PS4, PS5, XBox One and XBox Series S/X. As for the Block Party version it will be available completely free (and without in-game limitations) from May 21 to 30.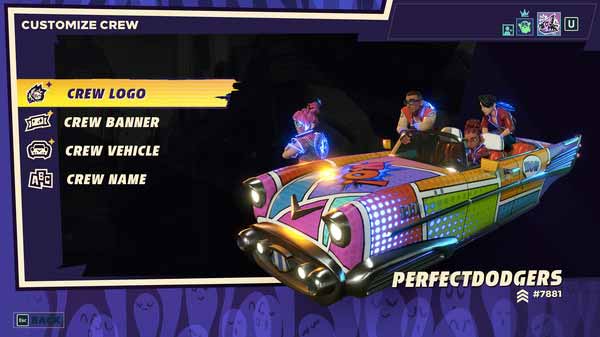 Minimum Technical Requirements to play Knockout City
OS: Windows 10
CPU: intel Core i3 6300 3,8GHz
RAM: 8 GB
Graphics: GeForce GTX 660 con 2GB
DirectX: v. 12
Disk space: 15 GB
Broadband internet connection
Sound card
If you liked the game, you might be interested in other similar Action Games like: Outriders Demo, Among Us, Party Animals, Havocado, Pummel Party, Hello Neighbor, Fortnite or Granny Simulator.
El juego ha sido editado por Electronic Arts. Knockout City is a game developed by Velan Studios, a New York studio and creators of other games such as Mario Kart Live: Home Circuit. The game has been edited by Electronic Arts.
For more information, news and updates on the new seasons of the game, you can visit their official channels on twitter or twitch or discord.