RAFT

GAME INFO
RAFT is an adventure in the ocean on your raft... will you survive in this strategy game?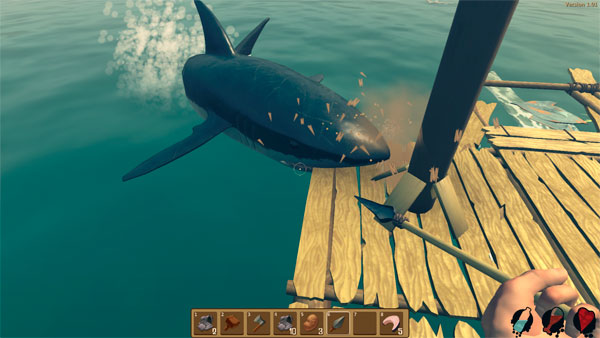 Raft get ready to live the experience of surviving only trapped on a raft in the vastness of the ocean... you will be a castaway! Ingéniatelas to accumulate drinking water, add to your raft to make it more secure, avoid attacks from sharks and thousands of hazards in an environment truly hostile. Fishing to be able to eat in a fight for your life and beware of the fury of the nature... I wish you lots of luck!!!!
Raft has been created by independent developers of video games, from Sweden: André Bengtsson (designer, YouTube channel), the Ellen Mellåker (designer) and Semih Parlayan (scheduler). To know the updates of the game you can check out the official blog (here). The YouTubers most important are already commenting on this original game. Jacksepticeye, one of the most followed at the world level (close to 20 million subscribers) has released a Raft gameplay, with their video "Man goes crazy alone on the sea":
You can see the official trailer of the game.
How to download free Raft (Pc)
Free Version
The game is in an early stage of development, but you can play the completely free version for Pc (Windows) or Mac. To access the download page official, continue with the following steps:
click "PLAY NOW" in the top left of this page
wait for it to load the link to the official website at itch.io.
click "Download on itch.io".
choose Windows version or Mac (32 or 64Mb) and follow the download instructions
You can see the official portrait of the game in Itch.io (here).
Raft (full Game)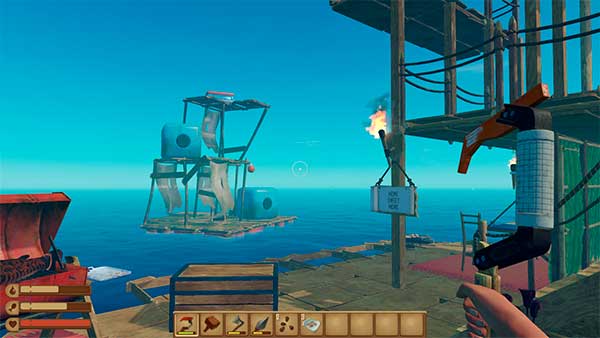 The launch of Raft (full game) was conducted last may 23, 2018, in the well-known platform game Steam and developed by Redbeet Interactive. If you want to get this version, you'll have to go by the box (buy Raft on Steam) although we told you in the previous step as getting a free version official.
If you liked this game you may like other "Strategy games" in our collection, such as: Eat The Rich (Black Friday Simulator), Cookie Clicker, House Flipper, Octogeddon, Plants vs Zombies or Infectonator 3: Apocalypse and Adventure games as: Marshmellow Day Spa, Hytale.
Controls
Mouse: (follow tutorial within the game)
R: rotate walls