PAPA'S SCOOPERIA HD

GAME INFO
Papa's Scooperia ™ is the new cooking game from Papa Louie's... it prepares ice cream and cookies are delicious!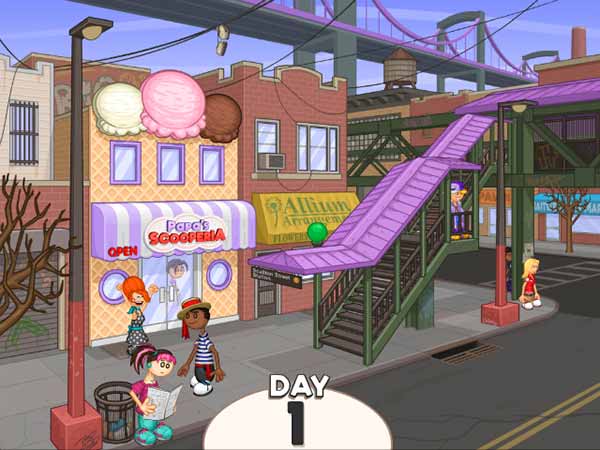 Papa's Scooperia HD ™ is the new game of Papa Louie, the series of time management games with more success of the internet. In this release, you'll have to lead the new business of the popular chef with an ice cream the famous dessert american: the Sundaes. Prepares delicious ice cream with many toppings and cookies along a succession of minigames. This is the latest in Games of Papa Louie... are you ready to begin?
Go to the Build Station: develops first the cookies, knead it, and bake in the oven, after fill them with ice cream of many flavors and ingredients. Cover your creation with syrup, toppings of chocolate, nuts, fruits, ... Your creativity does not have limits! Like in the other games, get ready for the celebrations and special days in your business, as Halloween Season and other Holidays.
In this game is not just about cooking well, you will need to manage time well and to act with a lot of strategy to suit each client (with new customers). As in previous deliveries, Papa's Scooperia HD has been developed by the american independent study Flipline Studios (official website). Also you can find more information at Wiki.
Papa's Scooperia HD ™ Gameplay
The YouTuber JackXcp YT, has made a complete gameplay of the game, with his video "Unlocking Papa Louie!" and that you can see below:
How to download free
Papa's Scooperia HD ™ for PC
Launch Date
The game has been developed completely independently and released in the own official website of Flipline Studios. the launch date: July 25, 2018.
Download the game
You can play completely free and unblocked to the full version of the game, both online to download on your PC. If you want to play free Papa's Scooperia continues with these simple steps:
Play Online (free flash game):
Click "PLAY NOW" located in the top left of this post.
Wait for it to load the official game in flash version.
Click "Continue".
Click "Play".
Follow the instructions on the screen and... game on!
Download For Free:
Click on the button below.
Download the official game file .zip).
Unzip the file in the path of your PC that you want to.
Click on the executable file.
Follow the instructions on the screen and... game on!
(Link from download alternative here):
Other versions
The game has also been released for iOS (view in iTunes) and Android (view on Play Store) with the name of Papa's Scooperia To Go!
How to play
(please Follow the full tutorial-step by step guide within the game)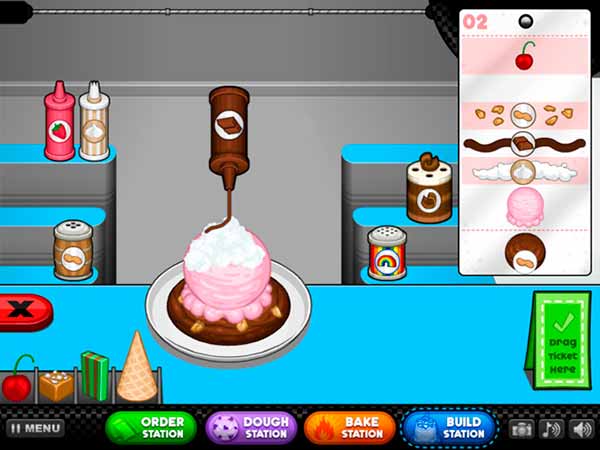 Technical Requirements to play
Papa's Scooperia HD ™
OS: Windows, Mac OX or Linux
Browser with Flash installed and enabled
disk Space: 19.9 Mb
If you liked the game, maybe you are interested in other Cooking Games and Strategy Games similar such as: Papa's Cheeseria, Papa's Pastaria, Peanut Butter Cookies, Eat The Rich (Black Friday Simulator) or Raft