CHUCHEL

GAME INFO
Chuchel ™ is the adventure game in which you have to solve many challenges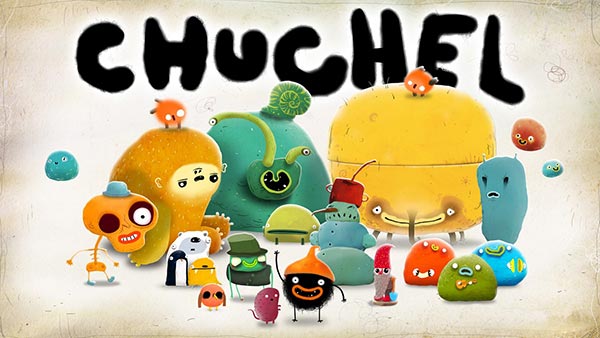 Chuchel is a comic indie game of solving challenges in which you have to help your curious protagonist (join ball black haired) along an infinity of levels to get the coveted cherry. Progresses by each level, or use your wits to avoid all kinds of monsters. Curl up with your original and beautiful graphic design.
Some of the YouTubers most famous of the popular online video portal are already doing gameplays of the game, such as Markiplier (more than 19 million followers)the or Jacksepticeye (with over 18 million followers). Dare with this adventure-style point-and-click with thousands of challenges!
Chuchel has been developed independently by Amanita Design. creators of other successful videogames such as Machinarium. Below you can see the crazy gameplay about the game, made by Markiplier with his video "Cutest game ever!":
How to download and play for free
Chuchel ™
This funny game has been released only on the video games portal Steam (for now) with a paid version (you can buy the game on Steam). Until a demo version or alpha, if you want you can play for free to a version of the game called Futel , and made with Scratch:
Click on the button "PLAY NOW" button at the top left of this post.
Wait for it to load the game in Scratch.
Click on the flag icon.
now you can play online and without downloading anything.
Technical Requirements for Pc
O.S.: Windows 7 (or higher)
Processor: 2.3 GHz (Dual-Core)
Graphics Card: Intel HD 4000 (or higher)
Hard disk Space: 1 GB
Note: it is recommended to play with mouse
If you liked the game, you might be interested in other Mental Challenge Games like: Gartic Phone, Troll Face Quest Horror, Scribble It!, Golf It!, Human Fall Flat, The Pedestrian or Donut County and Adventure like: Just Die Already or I Am Fish .