JUST DIE ALREADY

GAME INFO
Just Die Already is an Adventure Game where everyone wants you to die… the craziest!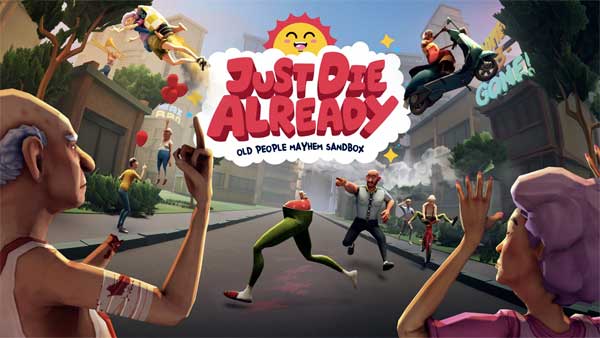 Just Die Already is the latest from the creators of Goat Simulator and one of the craziest and funniest adventure games of recent times.
An open-world exploration game mechanic with multiple challenges where you not only have to survive!… Keep reading, because in this post we will tell you how to download a free demo of the game… Ready?
In the very near future, people no longer have children and young people refuse to work, so the pension system has fallen and pensioners can not collect. Nor can the state take care of all elderly residences.
In this nonsense (or not?) game, you'll be a pensioner who was just expelled from the geriatric home where he lived peacefully. The tranquility of the residence contrasts with the outside.
Prepare to explore a hostile outside world, where older people are not welcome and are only seen as an economic burden… everyone's looking forward to seeing you palmar!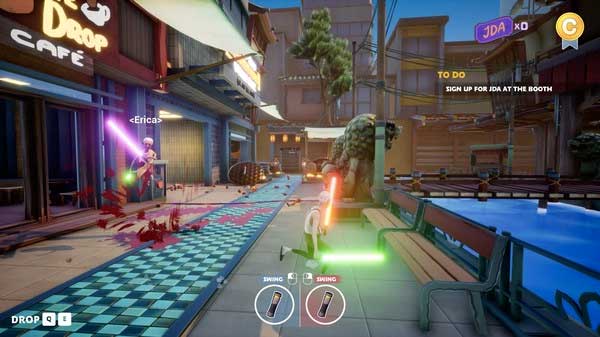 Your only mission on the streets: survive and try to be readmitted to the residence by winning multiple and crazy challenges without breaking your head or dying in the attempt.
Winning each challenge is the only thing that will earn you rewards and retirement tickets to be able to buy your place in a nursing home… but you can come in one piece!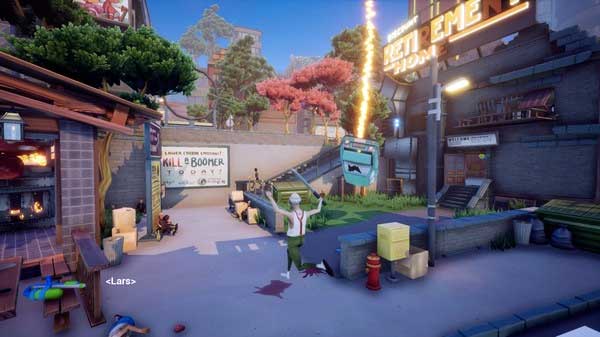 Playing Just Die Already will make you enjoy black humor and situations as dangerous as fun: lightsaber fights, riding a giant trout, or blowing up cars… the game can get as chaotic and crazy as you want.
Oh, and we forgot… you can play up to 4 players online for more madness! have a laugh with your friends… Do you accept the challenge?
Just Die Already Gameplay
One of the most influential YouTubers in video games is PewDiePie (with over 105 million followers on the popular video portal) has already commented on this fun open world game with his video " Leg reveal":
Another Youtuber who is commenting on the game is Jacksepticeye (check out its gameplay here)
How to download and play for free a Just Die Already (Demo)
The release of Just Die Already is scheduled for the next summer of 2020, but you can now play its Demo version completely free of charge.
If you want to download for free Just Die already (Demo) do the following steps:
Click on the "Play Now" button at the top left of this post.
Wait until I load the link to Steam.
Click on the image or text below.
Once on Steam, go down the page and in the "Download just Die Already Demo" section click on the "Download" button. (Important: previously you must have Steam installed on your PC, it's free here).
Follow the on-screen instructions and… enjoy the game!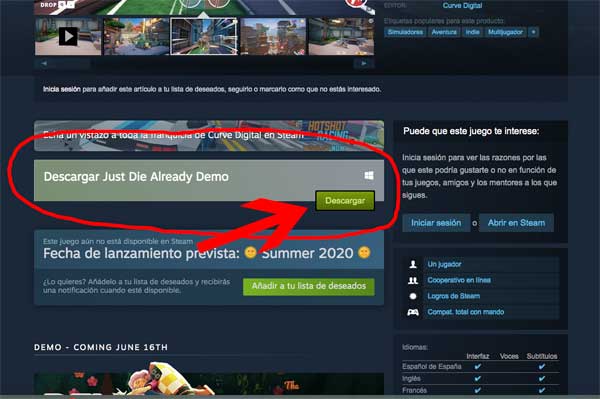 Technical requirements to play Just Die Already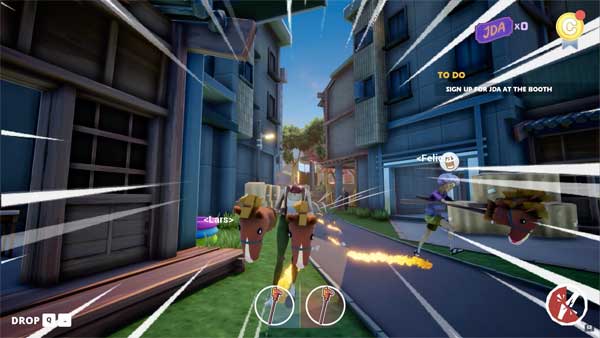 OS: Windows 8 (or higher)
CPU: Intel Core i7 3770 or AMD-FX-8350
RAM: 8 GB
Graphics: NVIDIA GeForce GTX 970 or ATI Radeon R9 series
DirectX: version 11
Others: Conexión a Internet de banda ancha
Disk space: 1 GB
Sound card: DirectX 11
If you liked the game, you may be interested in other similar adventure games like: Rust, Grounded (Demo), The Stanley Parable Ultra Deluxe, Hand Simulator Survival, Minecraft Classic, There Is No Game: Wrong Dimension, Hytale, Deltarune (Undertale 2) or Raft.
Just Die Already is a game developed by the Swedish studio Double Moose. More information can be found on twitter.