DELTARUNE Chapter 2

GAME INFO
With DELTARUNE Chapter 2 continues the story of the famous RPG game… from the same creator of Undertale!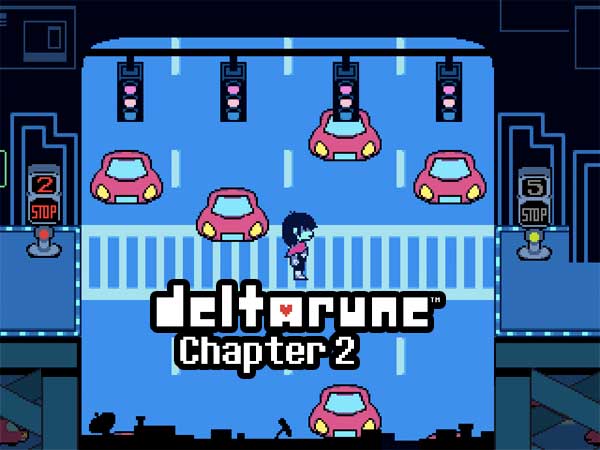 Deltarune was released more than 2 and a half years ago, but only a few days ago its sequel was released: Deltarune Chapter 2. The game got to talk, because it takes place in a parallel universe to the famous Undertale (which by the way is from the same creator). If you've never heard of it, it's one of the Ultimate Phantasy style RPG adventure games.
In this post we will tell you all the information about the second chapter of Deltarune, as well as how you can download and play it for free (official version)… let's get started!
Before we begin, a clarification to what many ask: can I play chapter 2 without having played chapter 1? No, it is advisable to have completed Deltarune Chapter 1 and know the history. In the case of playing on a different computer than the one played in Chapter 1, you can play Chapter 2 without having to save the data remembering what happened in the story.
In this second part, you will see old characters from the original game, but also some new ones, with special abilities.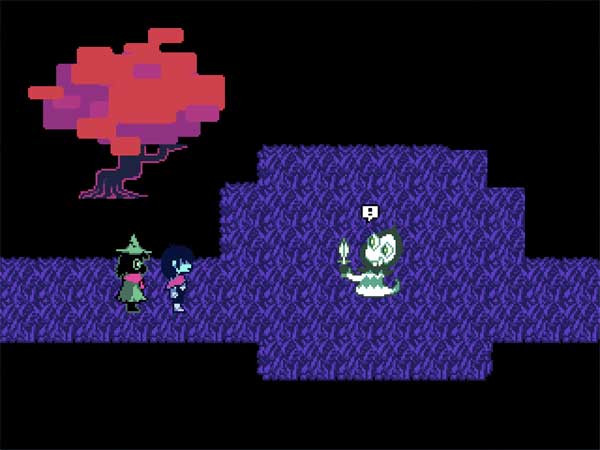 This time, Kris remains the only human in a parallel world plagued by monsters. A new dark fountain has opened a door to that infernal world, but this time in the city library.
Kris and his friends will again face a possible apocalypse in which they must save the world. In this game you will enjoy turn-based confrontations again, but unlike the first part, in Chapter 2 it will make sense to fight or forgive the enemy.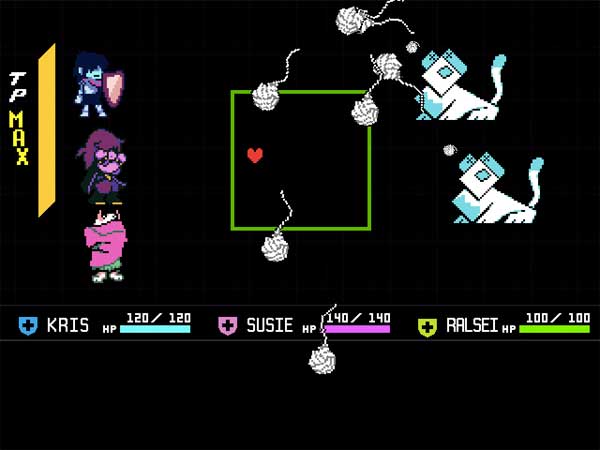 Another important difference is that you can even befriend monsters and recruit them for your benefit.
Of course, you will also enjoy hidden mini-games in some hidden dungeons, but they will be challenges to pass the time… and laugh a little!
In terms of gameplay, the second part of Deltarune is less complicated than in the first part, because there are many more aids, such as healing and coins scattered throughout the scenarios (which can be used to buy upgrades).
In short, Deltarune Chapter 2 will delight fans of the first part and the already legendary Undertale… would you like to play now? we tell you how…
DELTARUNE Chapter 2 Gameplay
One of the YouTubers who have already hooked on Deltarune Chapter 2 is Jacksepticeye (with more than 27 million followers on his channel). Check out their first gameplay testing the game below:
How to download and play free DELTARUNE Chapter 2
The game has been released for PC completely free (Chapter 1 and Chapter 2), although the following chapters are in development and it has been announced that they will be paid. Versions have also been released for the Nintendo Switch and PS4 consoles. If you want to download free Deltarune Chapter 2 (official version) follow these steps:
Click on the "PLAY NOW" button at the top left of this post.
Wait for the link to the Deltarune Chapter 1 & 2 website to load in itch.io.
On their website, scroll down to the download section and click on the "Download" button (there are Windows and Mac versions).
Follow the on-screen download and installation instructions.
Enjoy the game!
Update: You can also download the game on Steam.
Technical Requirements for playing DELTARUNE Chapter 2
OS: Windows 7 (64 bit).
CPU: 64bit.
RAM: 4GB.
Graphics: 512MB VRAM.
Disk space: 200MB.
Important: DirectX must be installed
If you liked the game, you may be interested in other Adventure Games from our selection such as: Little Nightmares II, Super Mario Maker 2 Online, Satisfactory, Hytale, Trap Adventure 2 o Secret Neighbor.
The second part of Deltarune (Chapter 2) is the work of the American Toby Fox, the same Undertale programmer. If you want more information about the game, you can check their website or twitter.