STRAY

GAME INFO
STRAY is one of the most awaited Adventure Games of the Year… You will be a Cat in a Post-apocalyptic world!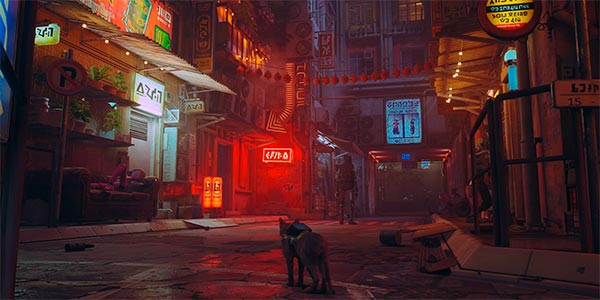 Stray is one of the most awaited adventure games of the year and a novel concept, where you will be a cat in a dystopian future and without humans.
In our review of this original platform game you will learn more about its plot, mechanics, gameplay, video-analysis, how to download Stray and much more.
In the future, humanity has been exterminated by a lethal virus, disappearing from planet Earth. In an abandoned building, a family of cats roams rummaging through the rubble for food.
One of the cats falls down a gap into the void, while the other felines can't do anything. This is how this novel adventure game begins in a post-apocalyptic future that is causing a furor.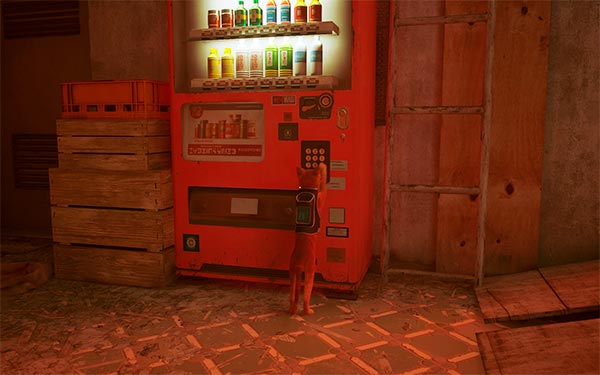 The poor cat will find himself in an ancient futuristic underground city, populated by countless robots (some friendly and some hostile), but with no way out to the surface. For centuries, robots have managed to evolve into AI and have their own consciousness.
Get ready to help the poor cat to return to his family, explore the forgotten cyber-city, interact with other androids and solve mysteries that allow him to return to the outside.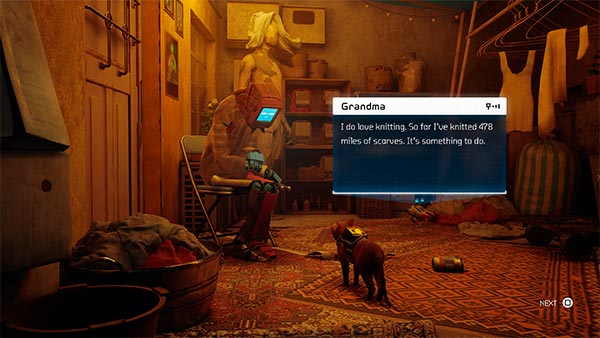 With a third-person perspective, you must guide the cat and behave like one of them (be stealthy, curious and you can even take advantage of your physical agility).
On your back you will carry a backpack and you will have the help of an intelligent flying drone called B-12, which will help you communicate in the language of droids, warn you of dangers and much more. He will be your faithful friend throughout the adventure.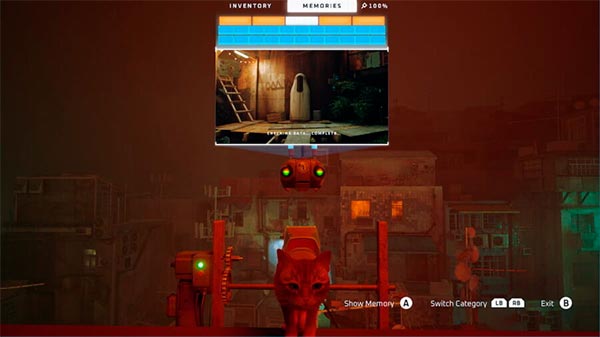 B-12 is an artificial intelligence, but he doesn't remember his past, so you have to help him regain his memory and maybe discover more mysteries about the city and its possible exit to the outside world.
Remember that you are a cat and that you can climb to great heights, jump and many more skills typical of a feline (a great advantage).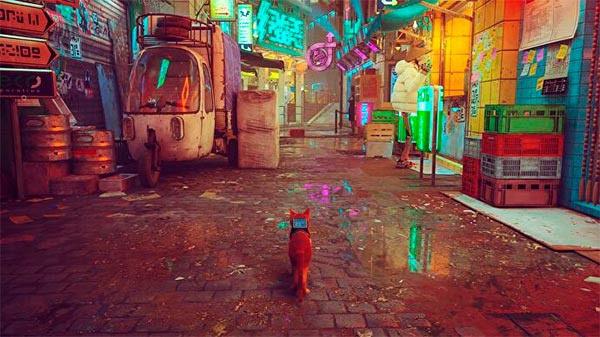 Communicate with other androids, look for the Outsiders (a group of rebel robots looking to escape the city), avoid the Sentinels (police robots), but above all avoid the Zurks (mutants who seek to destroy all life forms or robots).
In short, Stray is a success for its novel plot, gameplay, simply beautiful graphics and a soundtrack that favors the immersive experience in this adventure in the purest cyberpunk style. What are you waiting for to download it and think like a cat?
STRAY Gameplay
The graphics of this post-apocalyptic game are very good, as you can see in the following gameplay of Jacksepticeye (YouTuber with more than 28 million followers on his channel):
How to Download STRAY for PC (Windows)
Stray was released on July 19th. You will find it available in a version for Windows PC (on Steam) and for PS4 and PS5 consoles (included in the PlayStation Plus Extra subscription, in addition to two physical editions). To download Stray for PC, follow these steps:
Click on the "PLAY NOW" button located at the top left of this same post.
Wait for the link to the Stray game to load on Steam.
Click on the image or on the text below "Click here to download Stray".
A new window will open that will direct you to Steam (previously you must have the Steam application installed on your PC).
Enjoy the game!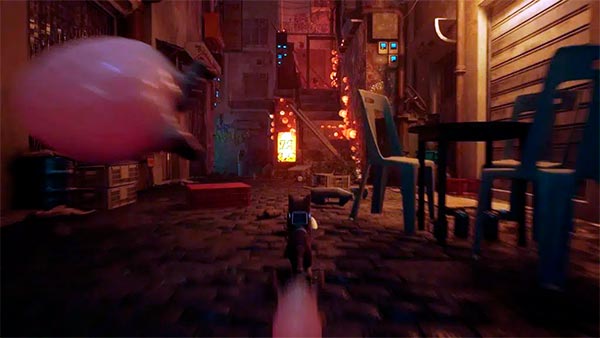 Stray Price
The PC/Windows version, Stray can be obtained on Steam at a price of € 26.99 (but there are usually offers and discounts for a limited time).
The PS4 and PS5 version can be purchased in physical format or download Stray for free (only for PlayStation Plus Extra subscribers).
Recommended Technical requirements
OS: Windows 10 64 bits
CPU: Intel Core i5-8400 (o similar)
RAM: 8GB
Graphics: NVIDIA GeForce GTX 780 (o similar)
VRAM: 4GB
DirectX: v.12
Available space: 10GB libres
Sound card
If you are interested in Stray, you may like other Adventure Games from our collection such as: Rust, Satisfactory, Human Fall Flat, Raft o Deltarune (Undertale 2).
Stray is a game by American indie studio Annapurna Interactive and BlueTwelve Studio. For more information and news about Stray, you can visit its official website. You can buy Stray on Steam here.