THE STANLEY PARABLE Ultra Deluxe

GAME INFO
The STANLEY PARABLE: Ultra Deluxe is the Remake of the Original Adventure Game… With Alternative Endings!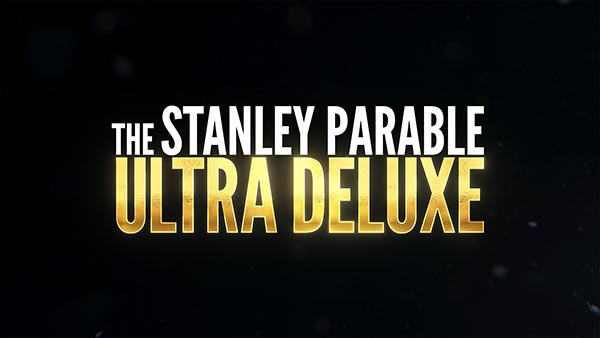 Since its release, The Stanley Parable Ultra Deluxe is one of the most original adventure games, remake to the original indie game of 2013 and that captivated millions of players.
Now it's back and with new content (or maybe not?), new alternate endings, collectibles and surprises in every decision. If you liked The Stanley Parable in this review we tell you how you can download for free and all its details… Let's get started!
In this new version, the protagonist continues to be Stanley, the 427th employee of an office building in a big city, with a really boring job.
Stanley's only mission is to monitor company data and detect when something is not going well, but one day data stops arriving and his computer screen is black!
Our protagonist begins to explore the building, but there is no one there, it is empty. So begins this remake, which like the 2013 game will immerse you in a whole adventure to discover the truth.
With a first-person perspective and the voice of a narrator who will guide you in each decision you need to take, but that is not tiens why do case (for example: if the narrator says that you're going to open a door, you have the choice of opening or follow another path).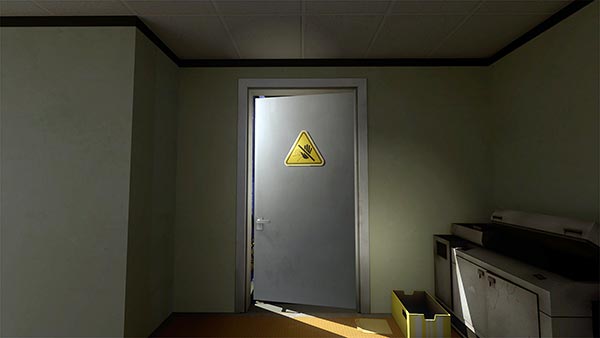 The wonder of this game is that depending on your decisions, the plot and end of the game will vary greatly.
But be careful, because if you do not follow the script of the game, the Narrator will force you in every possible way to return to the correct plot path… but still you can impose your way and cope with the consequences!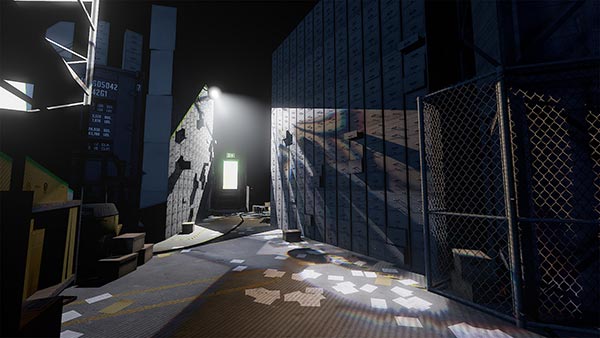 In this Ultra Deluxe version, the creators have added more possibilities and alternative paths within the story, with a new game area: "New content".
We really don't want to find out any spoilers, but in this area you may get some surprises, it's up to you to judge whether it's new game content or not.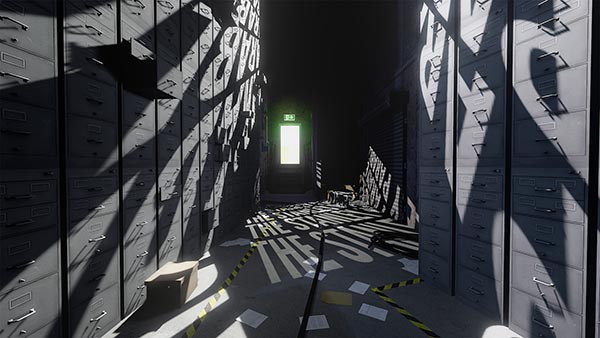 In conclusion, The Stanley Parable: Ultra Deluxe is a remake at the height of its predecessor, a marvel of exploration games that will make you think, choose your own destiny and reveal endings that you never imagined if you are an unconditional fan of the saga… what are you waiting for to play?
THE STANLEY PARABLE Gameplay
A game like this could not go unnoticed by streamers like Markiplier (almost 33 million followers on his YouTube channel). You can check out their fun gameplay here:
You can also watch another video-review of jacksepticeye (here).
How to free download and play THE STANLEY PARABLE Ultra Deluxe for PC
TSPUD has been released on April 27, 2022, on PC (Steam) and most consoles: Switch, PS4, PS5, XBox One, XBox Series X/S. At the moment the Ultra Deluxe version cannot be played for free, but you can download The Stanley Parable Demo (original version) for free, following these steps:
Click on the "PLAY NOW" button located at the top left of this very post.
Wait for The Stanley Parable link to the Steam website to load.
Once on Steam, in the "The Stanley Parable Demo" section, click on the "Download" button (it is necessary to have the Steam application installed on your PC).
Follow the on-screen instructions and download.
Enjoy the game!
Technical Requirements to play TSPUD
OS: Windows 7 or higher (64bit).
CPU: Intel Core i3 2GHz or higher.
RAM: 4GB.
Graphics: Nvidia GeForce 450.
VRAM: 1GB.
Disk space: 5GB.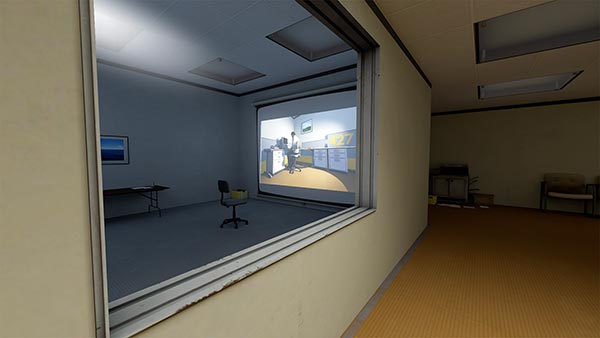 If you liked The Stanley Parable, you can try other entertaining Adventure Games from our selection: Deltarune: Chapter 2, There is No Game, Hand Simulator Survival, Super Mario Maker 2 Online or Minecraft Classic.
The Stanley Parable Ultra Deluxe is a game created by the German independent studio Crows Crows Crows, scripted by Davey Wreden and narrated by English actor Kevan Brighting.
You can check more information and updates of the game on its official website. If you wish, you can purchase the Ultra Deluxe version on Steam here.